Rental: Fixed Price Custom Trade Show Displays, Booths and Exhibits for Rent
Don't you just hate when trade show booth rental companies promise one thing and deliver something totally different? So do we. It's the reason we founded Exponents, a full-service trade show booth design and build the company.
If you are looking to rent an astonishing trade show exhibit, your search has come to an end. With Exponents, you have a seamless experience of designing your trade show booth. Renting and designing your trade show booth should be an exciting time, not a stressful one. That's why our mission at Exponents is to take the headache out of trade show booth rentals.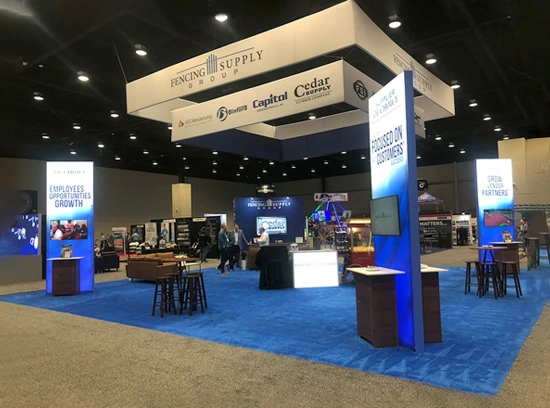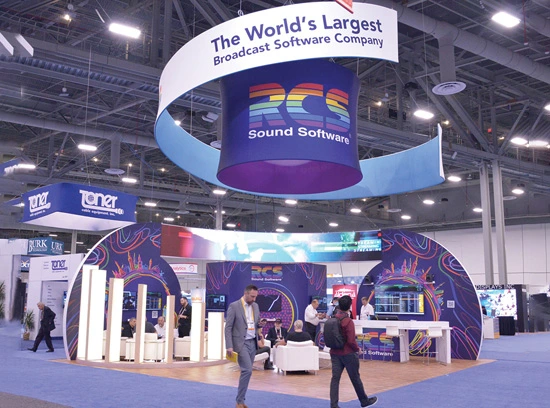 Purchase: Ensure Trade Show Success With Our High-impact, All-inclusive Exhibits
Ready to turn heads and make a splash at your next trade show? Dive into our sea of creative custom- modular exhibits. They're not just stylish, but versatile and built to impress in any event or space. Whether you need big screens, private meeting spaces, or eye-catching product displays, our exhibits cater to everything you need. With easy assembly and reusability, they're a smart investment.
Many trade show booth builders sell only the booth structure with graphics and keep the furniture and flooring for you to figure out. We provide all-inclusive trade show exhibits at transparent prices. No more emptying your pockets just to stand out. Plus, you can store your booth with us when it's not in use. We'll take care of it with ease.
Conference Booth Solutions That Spell Convenience
Pave the way for a show-stopping experience at your next event with our turnkey booth packages for conventions and business events. Our versatile sponsor booth options use your space optimally while ensuring good visibility for your sponsors. Whether you're hosting 20 sponsors or 100, you can rest assured that every detail is handled. From crafting floor plans to booth designs, logistics, graphic production, installation, and dismantling – everything is taken care of by us. And, our dedicated project managers will coordinate with sponsors to ensure everything goes off without a hitch!
Tailored to fit your needs, multi-tier booth packages are available. Whether it's for a one-off event or a multi-city convention tour, you can focus on maximizing your time on the expo floor without worrying about anything. Consider us not just as service providers but as partners committed to manifesting your vision and delivering an unforgettable event experience for both you and your sponsors.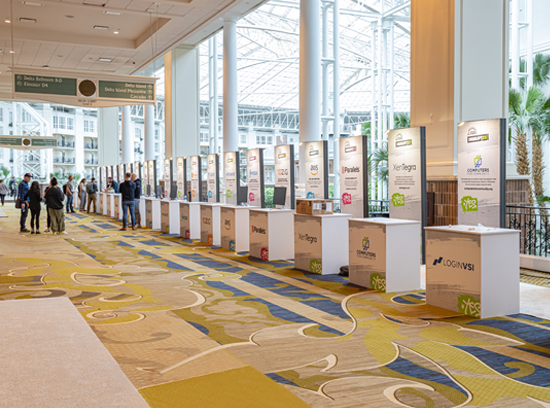 For us, expos and B2B are a way of life! By handling every single aspect of booth design, from setup, show admin, and delivery to takedown and storage, our team ensures that your experience is smooth, simple, and inspiring.
Hence, we know what it takes to make your trade show exhibit a perfect one. With us, you never have to worry about the quality and design innovation as we adhere to strict European quality standards and for designs, you sit back and relax as our team of professional trade show exhibit builders knows every small detail required to make your trade show exhibit just as it is desired by you.
Call us on 800.639.1174 or email us at info@exponents.com and let's create a trade show booth that resonates with your brand and gathers more visitor attention.
Finding your trade show booth design is easier than ever!
It allows you to choose and customize from pre-designed trade show booths and helps you find the right fit for your own needs, whether that's based on show location, budget, or industry. You can now choose your trade show exhibit design to customize in just 3 clicks!
Trade show rental booth design made incredibly easy!
We know every brand and every budget is different, and we make it a priority to always keep you "in the know." At Exponents, we work with your budget and customize your trade show exhibit in a way that goes in hand with your marketing and branding goals.
Here is Some of Our Latest Work
From 2000 sqft custom rental booth to 200 sqft modular purchase booth, we do it all!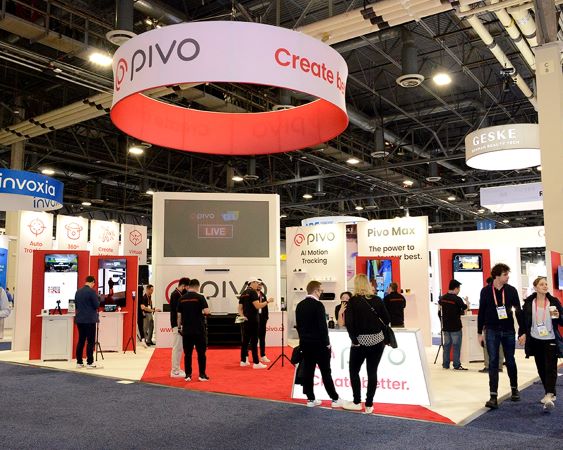 Some of Our Happy Clients
Click on the logos below to see their Booths from us!
See What Our Client Have to Say About Us
Our Case Studies
Ready to Make Heads Turn at Your Next Show?
What Can You Expect from Exponents?
Just like a page-turning novel, a winning trade show booth draws your visitors in, communicates a captivating story, and leaves a memorable imprint. That's the magic we create with your trade show booth!

Designs That Meet Your Requirements
We have a catalog of 700+ trade show booth designs to customize from. Don't think of these as cookie-cutter designs. These designs are exquisitely curated to suit your requirements—be it a small inline booth or large island booth.

Project Management
Your show is unique and deserves your full focus. With us, a dedicated project manager will guide you through the exhibit booth rental process. From setting timelines to the final exhibit, they're your one-stop contact. No more running around for updates.

Quick Response
Planning a trade show exhibit is time-sensitive. To quicken the process for you, we provide a 3D design and a quote for your trade show booth within 5 business days. This ensures a quick exhibit selection, giving you a head start in marketing over competitors.

Quality Control with In-house Facility
For a clear preview of your booth, we pre-assemble it at our San Diego, Las Vegas, and Orlando facilities and share photos or videos with you. This guarantees top-notch quality in graphics, flooring, and lighting before we ship the booth to the show.

Transparent Pricing
Unlike most booth builders in the U.S., we offer all-inclusive trade show booth prices. What we quote is what you pay. We don't shock you with post-show bills because we don't charge you those additional bucks that come with extra labor or logistics costs.

Complete Assistance
We handle the heavy lifting, allowing you to focus on your presentation. We manage every step: design, construction, shipping, installation, and dismantling. Our turnkey trade show booth services across the USA ensure a stress-free experience.
Our Process to Get Your Booth Ready!
Every stage of the trade show booth building process is our priority. Let us dive you through this process in a jiffy.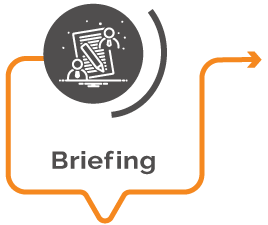 First, we hear your goals in a discovery call—be it brand awareness, product launch, demos, customer engagement or anything else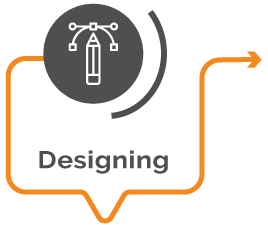 After understanding your trade show objectives, our creative team tailors a trade show booth design that aligns to your needs and budget.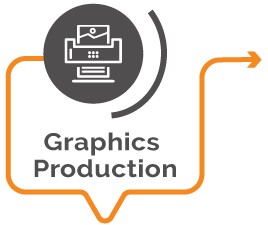 Once the contract is signed, we start working on your booth graphics and coordination with the organizer. When the graphics get approved by you, we produce them and also order any required booth properties.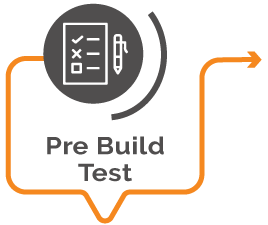 We will prebuild your trade show booth at our warehouse. You can visit us to get an exclusive preview. Or, we'll share pictures and videos of the finished product for your final approval before shipping.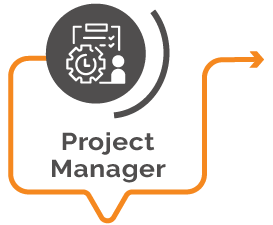 Once your design is complete, our team will provide you with a comprehensive contract that outlines itemized costs and the terms and conditions. You can be confident that there will be no hidden costs post-show.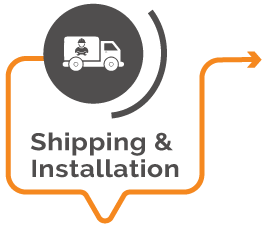 Our team will take care of everything from shipping your booth to the show site or advance warehouse, complete installation and handing over to you before the show. Once the show is over, we also undertake dismantling and return shipping to our warehouse of it.