Booth Construction
You can't have a successful trade show without a great display booth. Luckily, that's something we take pretty seriously at Exponents. Not only do we offer trade show booth displays in every dimension imaginable, we offer impeccable booth construction services.
Great construction is the basis of every booth we build. We take beautiful booth design very seriously, but we're also thoroughly focused on the technical side of things—every booth is thoroughly tested before it goes to a show, so you won't come across any mishaps on the big day.
After 30 years in the field, our team knows that each client comes with their own set of needs. Every company we work with approaches us with precise requirements for their trade shows. In order to meet those needs and surpass expectations, we know that quality booth construction and custom fabrication always come first.
High quality materials and construction
Our booths are constructed using only the highest quality materials and built to withstand repeated use at Trade Shows.
Every brand has different needs and a different budget, and we take care to ensure that we have an option for every company, big or small. Exponents' custom booths range from large structural designs to lightweight cost-effective booths. No matter what shape your booth takes, you can rest assured that the materials and construction methods we use to take the entire trade show process into account.
We know that your trade show could be taking you anywhere around the world, and we don't only work around that, we work with it. Not only do we offer shipping, setup, and dismantling services, but we build our displays around that concept. When we build and test booths, we're not only thinking about the upcoming show, but we're also thinking about shipping, storage, and installation requirements that will naturally come with it.
Custom fabrication for your unique product
Your brand is unique. We understand that! We craft booths with precise brand specs for a look that's truly personalized with our custom fabrication services. When your trade show arrives, you will have a display that reflects your brand, your mission, and your previous marketing campaigns.
Choose from a wide range of materials and pre-planned themes, and customize all aspects of your booth so it represents your branding loud and clear.
Your product, your choice
When you work with Exponents, you will be collaborating with a team of motivated, passionate, and experienced professionals who have the goal of making your brand more successful. Whatever your ideas, whatever your decisions, we're your partners in finding the best solution for your business and trade show goals. You name it! Whether it's a custom material for the exhibit stand or a particular shade of green that's just right for your product, we're here to talk it out, give advice, and help make it happen.
Get in touch with us today, and we'll have a chat about your brand, your mission, and your upcoming industry event. From there, we'll set you up with a project manager and begin the exciting booth construction process together. You will be involved every step of the way without any headache or heavy lifting. From end-to-end, our team will ensure that your big day is taken care of.
So, tell us, when's your next show?
Get a free design and quote for your next trade show exhibit
Some of our award-winning trade show booth construction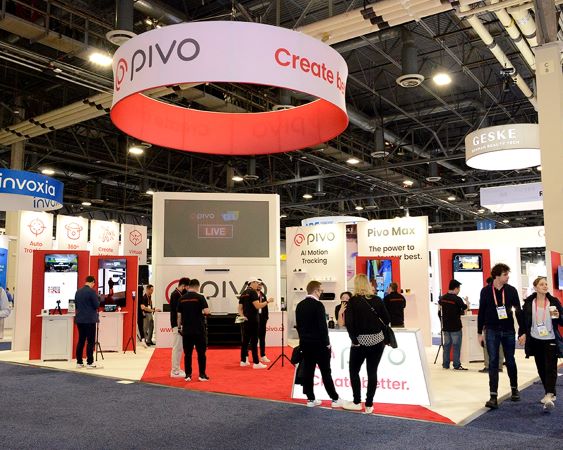 What our customers are saying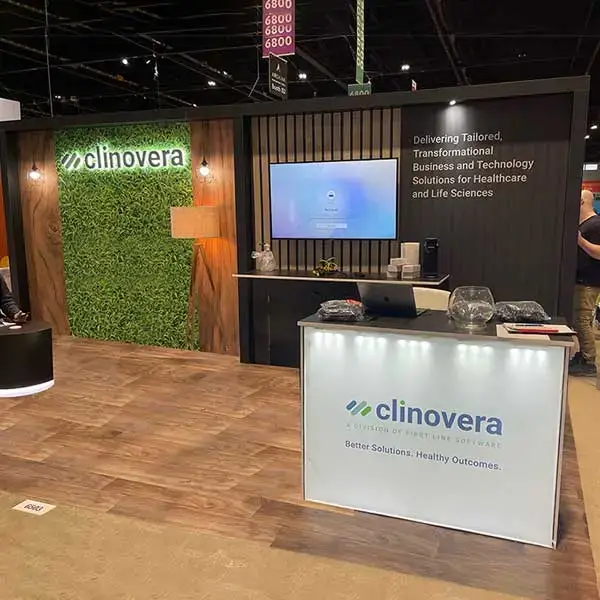 Clinovera @HIMSS 2023, Chicago
April 27, 2023
Much smoother experience this year!
Clinovera Team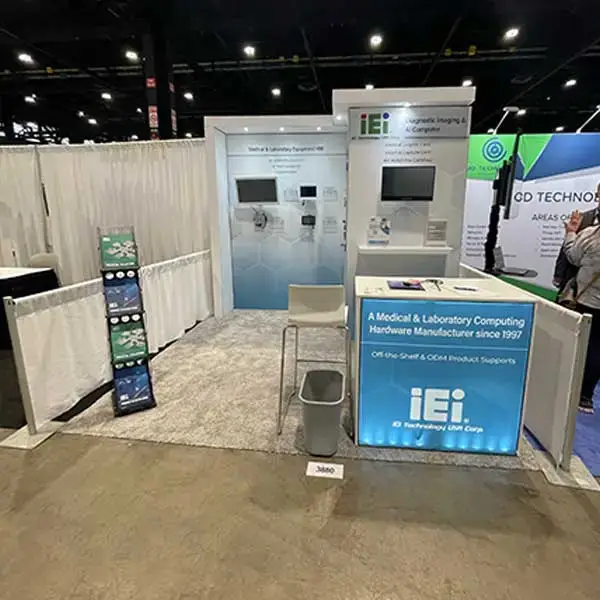 IEI Technologies 2023 @HIMSS, Chicago, IL
April 27, 2023
We truly appreciated Mr. Chris cox and his team's support!
IEI Technologies Team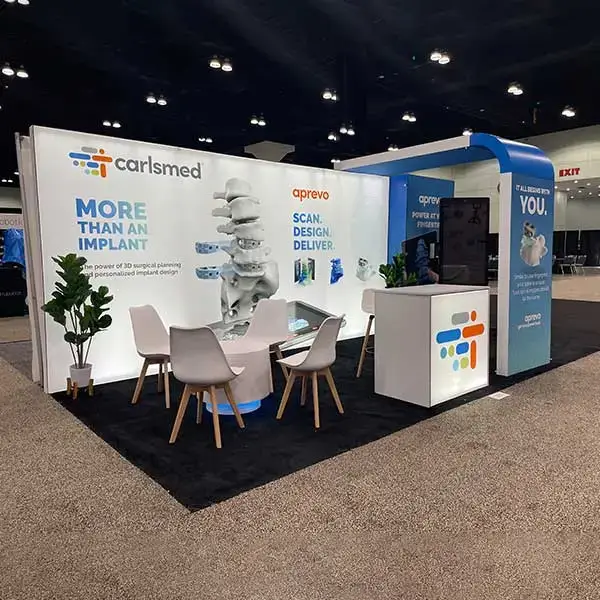 Carlsmed @ AANS 2023, Los Angeles, CA
April 27, 2023
Saskia always communicates well. She helps me in the entire process from start to finish. She's amazing + I enjoy her partnership a lot.
Carlsmed Team
Trade Show Coming Soon?
We've even made booth selection and design easier with our Booth Finder. Choose from pre-designed, customizable booths for every show location and budget.