Project Management
If you have a trade show or industry expo approaching, chances are high that your team is working hard. This is exactly what you need—but it doesn't leave much room for the many details that will need to be checked during the event. That's why we recommend that every company entering a trade show should enlist the help of a dedicated project manager.
Every event is a unique project, and we aim to treat each one with the seriousness that it deserves. It's for this reason that we assign each of our accounts a specialized project manager who will give you full support along every step of your process, whether it's your first trade show or your thirtieth. 
With Exponents, you will be guaranteed flawless service from professionals skilled in using the leading project management systems. With our team, you can always ensure that your event goes without a hitch. Our project managers are also adept at keeping you informed of progress or foreseeable risks, at every milestone. With us, you're always in the loop, even if we're doing the heavy lifting. We work as a team!
Sticking to timelines
After 30 years in the business, we've mastered the art of delivering a flawless project with strict timelines. Stick to us, and you'll never worry about missing a deadline or milestone as you plan your trade show—your project management team will take care of that!
When we have our first discussion with you, our project manager will take into account the scope of the work, as well as the timelines for each milestone right up until after the event has taken place.
We know how important this event is for you and your team, and understand that you may want eyes on the project at all times. Your project manager will always run things by you, and these timelines will be vetted by you so that you are always in control. However, we accept all accountability as any respectable project manager should.
Process lifecycle
Any good project has a definite project lifecycle. It begins with the start of the project and the end of it defined according to the project requirements.
That is why we take ownership of the entire process and maintain the life cycle so that there is a proper assessment of risks and the right implementation of procedures done at every step of the event. We want to make sure you are always 10 steps ahead.
Creating a preview
Would a Broadway show open without a dress rehearsal? It's important to practice an important event before the actual big day! Our team at Exponents are firm believers in the magic of a trial run.
After all, we like to get things perfectly right. For each of our projects, we schedule a special dry run ahead of the main event. This helps us locate any last minute snafus and ensure that absolutely nothing is overlooked.
During the preview, our team will take a look at specific details and give you an exclusive peek into what your display will look like on the day of the event. We'll do it in advance, so if anything doesn't strike you as right, we can modify anything that needs to be changed.
We believe in working as a team, and you are right at the heart of it. Contact us today so we can show you how we can help you!
Get a free design and quote for your next trade show exhibit
Some of our award-winning trade show booth designs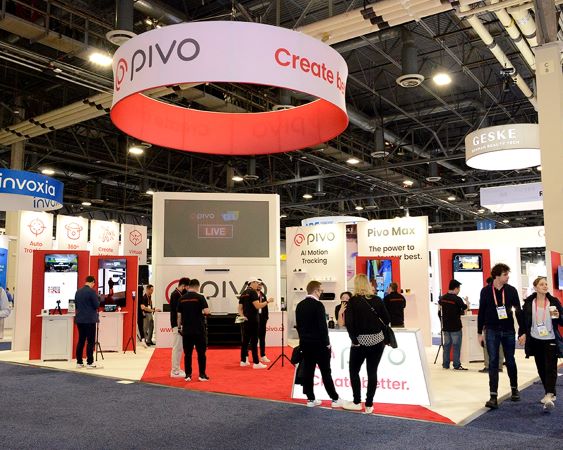 What our customers are saying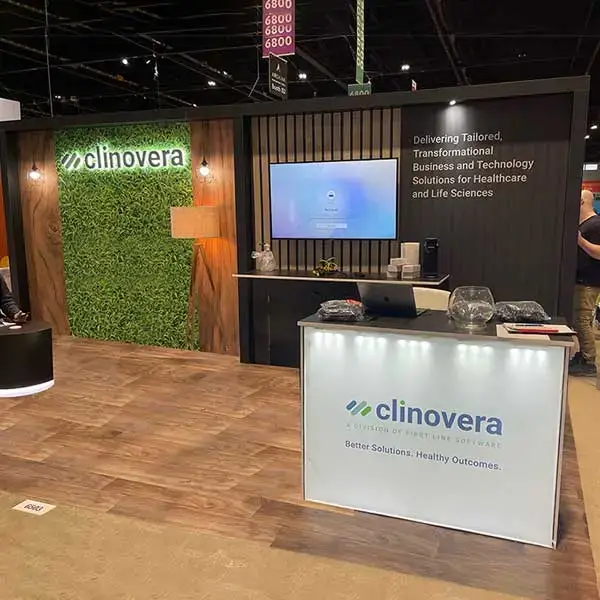 Clinovera @HIMSS 2023, Chicago
April 27, 2023
Much smoother experience this year!
Clinovera Team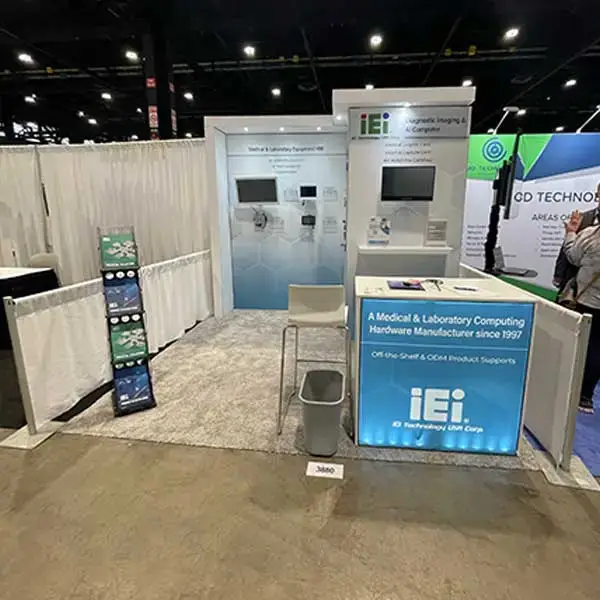 IEI Technologies 2023 @HIMSS, Chicago, IL
April 27, 2023
We truly appreciated Mr. Chris cox and his team's support!
IEI Technologies Team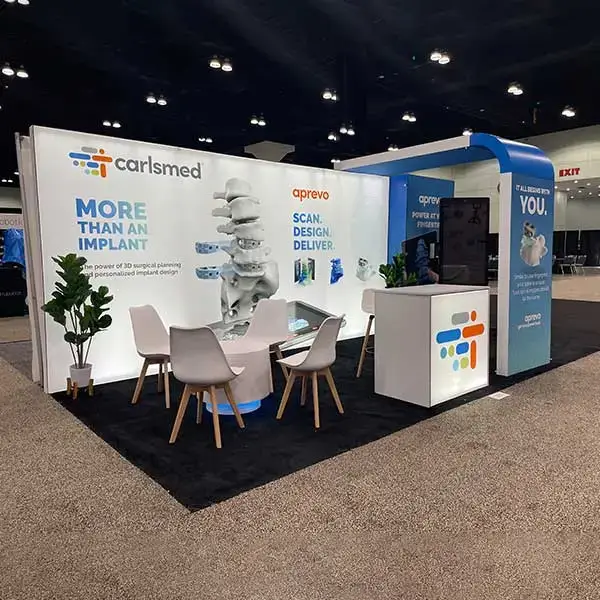 Carlsmed @ AANS 2023, Los Angeles, CA
April 27, 2023
Saskia always communicates well. She helps me in the entire process from start to finish. She's amazing + I enjoy her partnership a lot.
Carlsmed Team
Trade Show Coming Soon?
We've even made booth selection and design easier with our Booth Finder. Choose from pre-designed, customizable booths for every show location and budget.