What you get from us at Cosmoprof 2023?
When: July 11- 13, 2023, Where: Las Vegas Convention Center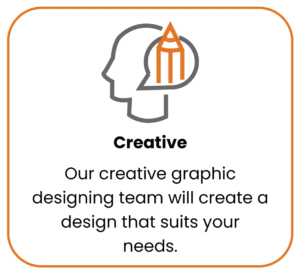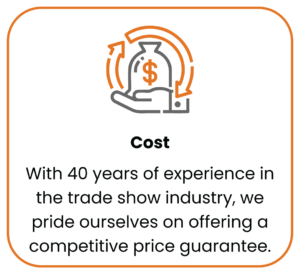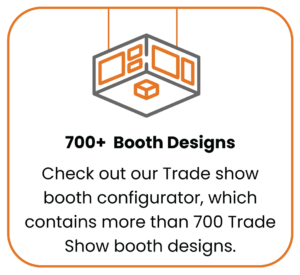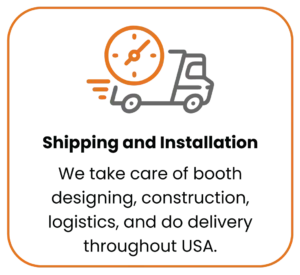 See what our client have to say about us
Check out some of our work in LAS VEGAS!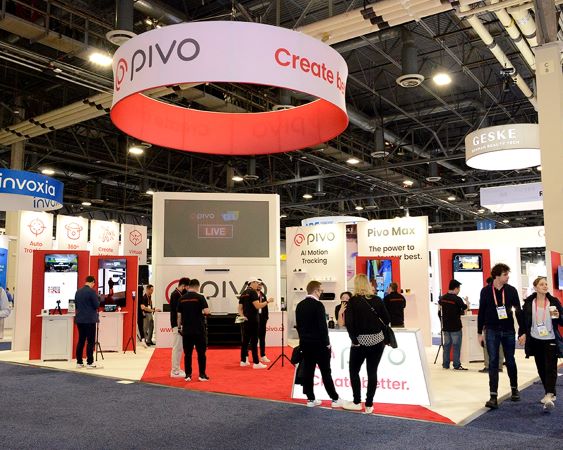 Want a creative booth solution for AACR 2023? Get in touch with us!
Discover the Most Innovative Trade Show Booths at Cosmoprof 2023
Custom Trade Show Stand Design and Construction at Cosmoprof: Las Vegas
North America is the premier location for all over the world to host the events like cosmetics exhibitions. With over 1,415 exhibitors from 39 countries and approximately 40,000 attendees, Cosmoprof is the most effective way for your beauty brand to get noticed.
Cosmoprof North America 2023 is set to be held in Las Vegas from July 11– 13, 2023. The convention will be held at  Las Vegas Convention Center (LVCC). With delegates from industries as diverse as Raw Materials, Natural Health, Packaging and Contract Manufacturing, Beauty Salon and Spa, Hair and Nails, Perfumery and Cosmetics and Private Label, you need to put your best foot forward.
This can be done through trade show booths that are built to showcase your brand unique to the audience. We know the exhibition industry well, as you do the beauty industry, so leave the work of setting up the show to us. All you need to do is to focus on your presentation!
Custom Trade Show Booth Rentals Cosmoprof North America 2023: Look for custom-built rental displays
Some exhibitors prefer to rent a Las Vegas trade show display instead of owning one, as it makes disposal after the show so much easier. We can offer the same customizations for a rental booth, giving you a boost for your brand with no hassle.
Contact us to look through our extensive inventory of rental booth displays, available in several different sizes. This will help you to grab the attention of your audience at Cosmoprof North America in 2023.