What you get from us for at SHOT Show 2023?
When: January 17-20, 2023   Where: Las Vegas, NV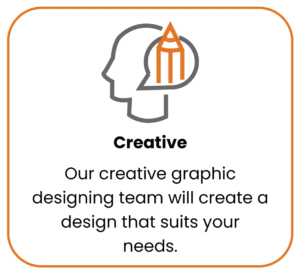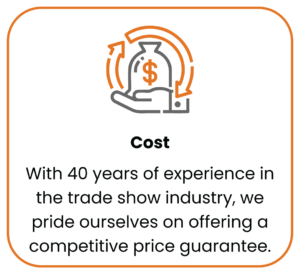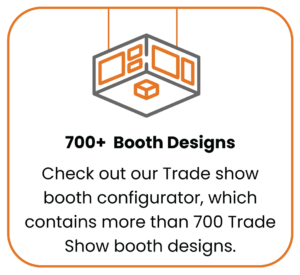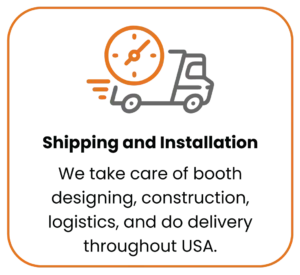 See what our client have to say about us
Check out some of our latest work in Las Vegas!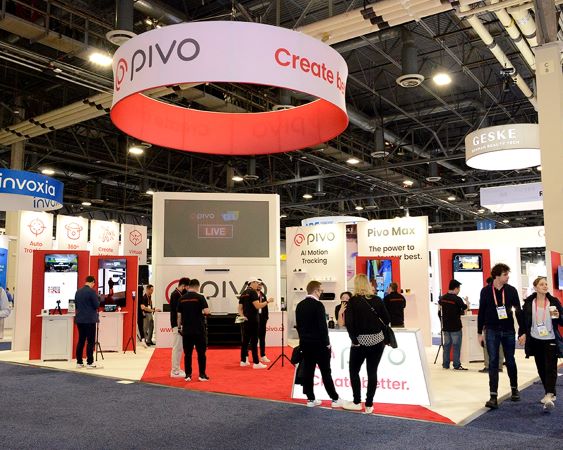 Want a creative booth solution for AACR 2023? Get in touch with us!
Custom Trade Show Booth Rentals SHOT Show 2023
Are you prepared to exhibit at SHOT show?
If you belong to outdoor sports, hunting, law enforcement, and related industry, the SHOT show is something you cannot miss. With more than 60K visitors rushing that way, participation in the SHOT Show at Las Vegas will surely boost your business and give you many networking opportunities.
The Shot Show is to be held from January 17-20, 2023, at The Venetian Expo, Las Vegas, NV. With more than 2000 exhibitors, you need to be different and unique in your presentation to pull more footfalls to your booth. This can be achieved only by a customized trade show booth rental, that ingeniously presents your idea.
We are experts in building customized exhibit rentals and have done that for various trade show booths in Las Vegas and worldwide.
We will ensure that your exhibit at the Shot Show 2023 uses the allotted space in the best possible way and is unique in its approach to attracting footfall. A well-executed trade show booth design ensures good footfall, which means better networking, brand awareness, partnerships, and enquirers. The return on investment is always better than a run-of-the-mill standardized trade show booth rental.
Custom Trade Show Booth Rentals for SHOT Show 2023 – Save Time, Effort, and Money
If you don't want the pain of owning an exhibit at Shot Show with tremendous storage and maintenance responsibilities, go the rental way. We provide exhibit rental solutions at the SHOT Show 2023 that are easy on the pocket and make no compromise on customization.
Exponents' trade show booth rental service for SHOT Show 2023 – 
Exponents offers an all-inclusive trade show display rental service that will engage your visitors efficiently. Our rental booth service includes the following assistance necessary for any trade show,
All the hardware of the booth
Shipping of the booth to the convention center and back
Booth installation and teardown
Full project management
Transparent and all-inclusive prices
100% pre-built guarantee.
Talk to us to for eye-catching trade show booth designs for SHOT Show of 2023 and plan your trade show rental display . We will ensure that it will be a satisfying and fulfilling partnership.