Trade Show Audio Visual
If it doesn't look right or sound right, it isn't right! Lights and sounds are aimed at captivating your audience so that they are drawn to see what you have on display.
That is why we use only the state of the art audio and visual equipment to accompany your exhibit. Our sound and lighting systems are guaranteed to showcase your brand in the best possible light so that your presentation is a truly interactive one to enthrall your visitors.
Cutting edge digital design
In today's world, digital is everything, even when it comes to sound and display. That is why we use digital design technology to make sure that your product is the center of attention at the trade venue.
We engage with our in house design experts and technicians to make sure that whatever works for you will excel on the day of the event.
Best in class technology
Our audio visual equipment is of the highest quality so that your presentation never has to suffer. We have our technicians always on hand to make sure that the equipment is setup correctly, that any bugs and issues are rapidly fixed even before they make themselves known and that everything works even better than expected.
Creative design display
We use our creativity even in your audio visual display so that you have a stall that is highly interactive. This is guaranteed to engage visitors, as we have based all of our solutions upon years of research that has been tried and tested for success.
Choose from a wide array of puzzles, surveys, fun activities, all of which are meant to get your audience interested in what you represent. Take a look at some of our previous work to see how expertly we have managed AV for our other clientele.
Get a free design and quote for your next trade show exhibit
Some of our award-winning trade show booth construction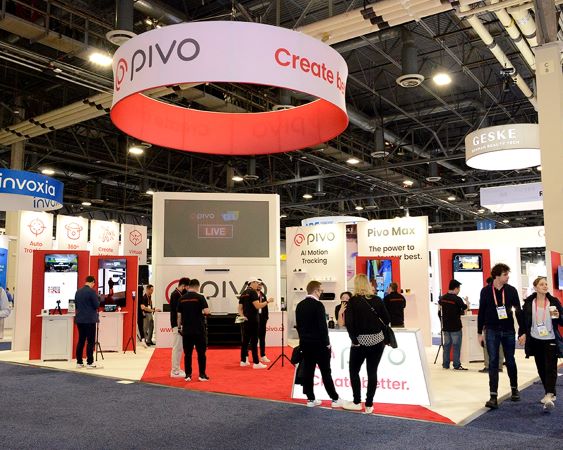 What our customers are saying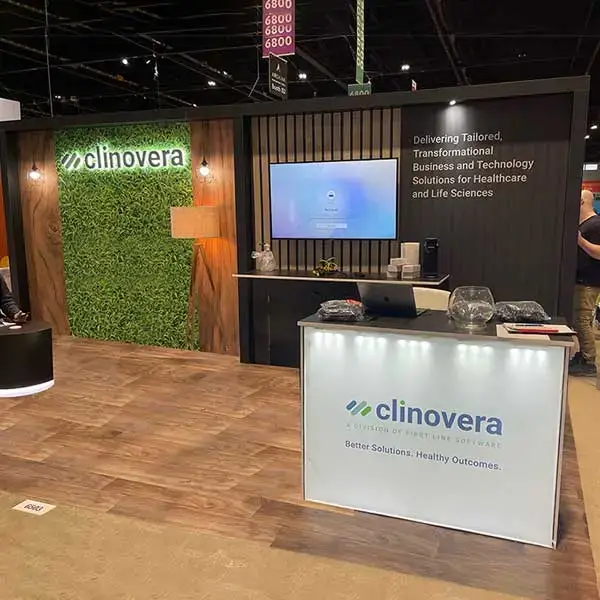 Clinovera @HIMSS 2023, Chicago
April 27, 2023
Much smoother experience this year!
Clinovera Team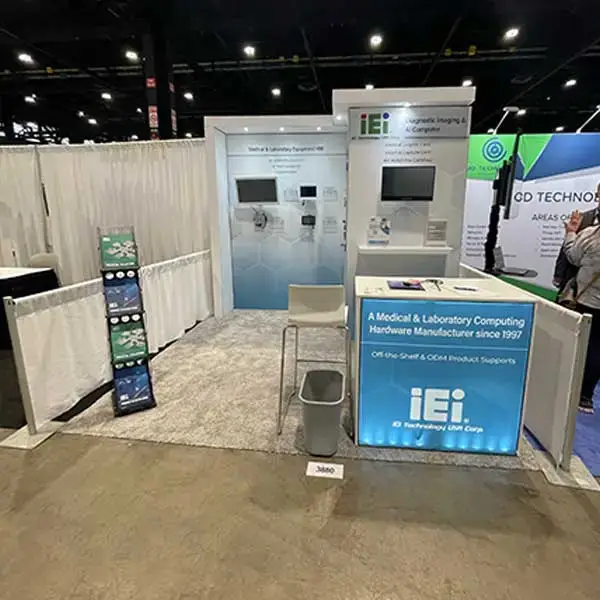 IEI Technologies 2023 @HIMSS, Chicago, IL
April 27, 2023
We truly appreciated Mr. Chris cox and his team's support!
IEI Technologies Team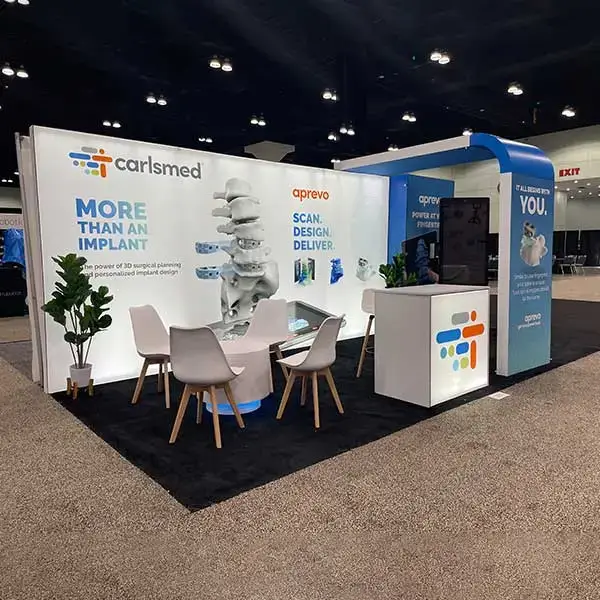 Carlsmed @ AANS 2023, Los Angeles, CA
April 27, 2023
Saskia always communicates well. She helps me in the entire process from start to finish. She's amazing + I enjoy her partnership a lot.
Carlsmed Team
Trade Show Coming Soon?
We've even made booth selection and design easier with our Booth Finder. Choose from pre-designed, customizable booths for every show location and budget.