What you get from us at SHRM Annual Expo and Conference?
When: June 11-14, 2023, Where: Las Vegas Convention Center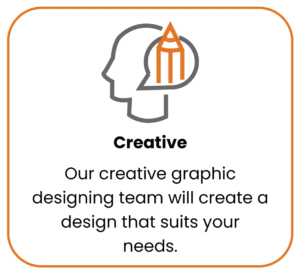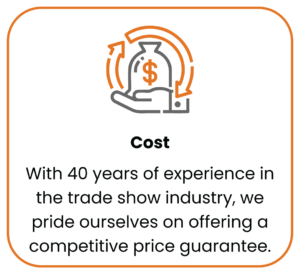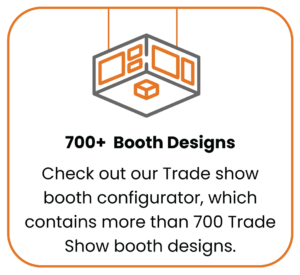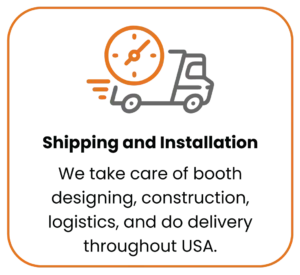 See what our client have to say about us
Take a look at some of our recent projects in the city of Las Vegas.

Every design in our catalog is unique. Have a look at it!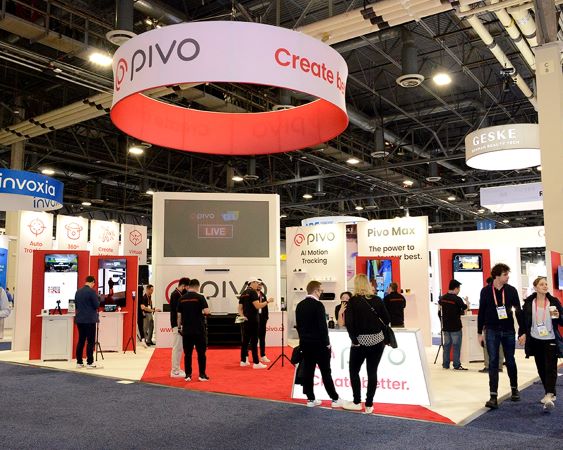 Want a creative booth solution for AACR 2023? Get in touch with us!
Unlock the amazing potential of SHRM with striking trade show booths
Stand out amongst 500+ exhibitors at SHRM 2023
Ladies and gentlemen, mark your calendars because the HR event of the year is about to take Vegas by storm! The SHRM Annual Expo and Conference is happening from June 11th to 14th, 2023 at Las Vegas Convention Center, and trust us, you don't want to miss it.
This is your chance to put your company's HR expertise on display and make some sales! Whether you're offering solutions for honing business skills, perfecting HR strategy, fostering great employee relationships, staying on top of employment laws and regulations, or tackling global HR challenges, this is the event for you.
Don't miss this chance to showcase your products and services – book your trade show booth rental in Las Vegas today.
Exhibiting at the SHRM Annual Conference & Expo can help you connect with your target audience, as it attracts 12,500 visitors and 500+ exhibitors from across the country. Exponents can assist you in maximizing the potential of this event with custom trade show booth rentals that are made especially for you.
As a renowned company with over 40 years of experience in the trade show industry, Exponents is familiar with various booth construction guidelines. We offer a wide range of exhibit booth rentals that can bring your exhibit vision to life. Contact us at 1800-639-1174 and let us assist you in making the most of the SHRM Annual Conference & Expo.
Win business with eye-catching booths from Exponents at the world's largest licensing trade show
Trust us to make your trade show booth a success! We know how to design a booth that will get people excited and drive up demand. Plus, it'll give you a great return on your investment. We're the experts in creating killer trade show booths. We offer a wide range of customization options, including color schemes and designs that align with your brand identity. We aim to help you make the most of the SHRM Annual Conference & Expo, so you can stand out from the competition and attract potential customers.
Why choose Exponents for your upcoming trade show?
●Our team of design development experts can make a complimentary 3D design concept for your upcoming trade show in just five business days.
●With more than 700 trade show booth designs to choose from, you will have plenty of inspiration for your next event. Our wide selection of options ensures that you can find a design that aligns with your company's identity and objectives.
●Once your project is onboarded, we assign you a project manager who will keep you updated on the progress of your booth and ensure that it is delivered to the trade show venue on time.
●We assemble your rental exhibit at our Las Vegas manufacturing unit for a dry run. So, days before the show, we will install the exhibit and let you see it. This allows you to see your exhibit in advance on the trade show floor.
●As part of our comprehensive trade show booth rental services; we offer delivery, installation, and dismantling for all our clients.
●Our team assists you with any technical issues related to your rental exhibit. We are dedicated to ensure that your exhibit runs smoothly and efficiently throughout the event, so you can focus on making connections and promoting your business.