3 Common Reasons Why Your San Diego Trade Show Booth Rental Isn't Working - And How to Fix Them
If you've attended trade shows across various popular venues in the United States, we're sure you understand the importance of San Diego. After all, this large Californian city boasts a sizable population and an incredibly lucrative market.
So it comes as no wonder that CEOs of both large and small businesses who have exhibited here consider themselves extremely lucky. Of course, it's crucial to understand that pulling off a successful trade show takes a lot of hard work and preparation.
Unfortunately for a few brands, sometimes even months of preparation isn't enough to ensure success at the end of the event. In fact, some companies put up a bad show despite having creative ideas in their arsenal. And make no mistake, both large corporations and small SMEs suffer losses by failing to take the right steps.
Sadly, a number of brands in the past have squandered the lucky opportunity of making a real connection with the attendees. So, if you want to shine like the bright sun at one of the many San Diego events, then you have to hit the nail on the head regarding all aspects of your San Diego trade show booth rentals. Now you might ask, "What separates successful exhibitors from unsuccessful ones?"
The answer is three common mistakes. They might seem quite elementary, but they can wreak havoc at the event. Here's a quick look at these mistakes and how they can be fixed.
 Mistake 1: Not Engaging With The Audience Enough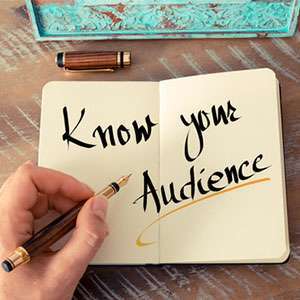 At first glance, you might wonder why we are highlighting this mistake. This is because it is almost too common and even committed by some experienced campaigners.
There have been many instances where booth staff has been found completely immersed in their phones rather than focusing on potential clients. At times, salespeople at trade shows are often reluctant when it comes to interacting with attendees. Both of these grave mistakes could have dire consequences and should be avoided at all costs.
If you haven't understood just how bad this could be for you, think back to the last time you walked around a show floor. If you saw complacent booth staff hanging around, playing games on their phones – did you bother to engage with them? Definitely not!
Now, imagine a potentially lucrative client is walking past your booth at the exact moment one of your staff members is checking their phones. The client might walk past and never return, and you could lose out on quite a large amount of business.
The best fix here is to ensure that your staff keeps their phones firmly in their pockets while in the booth. If they must take a break and use their phone, give them an allocated space towards the back of the booth, where they don't run the risk of looking disinterested to attendees passing by.
You could also host orientation and training sessions during which you can get your team up to speed on the latest etiquette norms. Ask them to maintain eye contact and listen to customers. Ideally, they should make mental notes and remember what the client discussed so that you can bring it up in your follow up call.
You could also have a team dedicated to making follow up calls towards the end of the day at the event itself. Since the memory of your brand will be quite fresh in your customer's mind, you're more likely to close a deal or make a good impression.
There are two very important factors to remember here – Firstly, no one likes being ignored. And secondly, humans are social animals. If you ask your staff to keep this in mind, you should be able to engage with more customers.
Learning to use your giveaways wisely is also another important fix to this problem. What many brands fail to realize is that their giveaways can't be expected to do all the talking for the brand. While, free giveaways can help in luring visitors toward your stall, holding a crowd's attention is a whole other ball game.
Once you have managed to arouse the interest of your audience through your freebies, your well-trained staff will have to draw the customer's attention toward your products and services. How your staff introduces and explain the benefits of your products will also determine whether you are able to engage with customers or not. So make sure to paint a positive image of your brand by being empathetic and creative.
 Mistake 2: Not Enough Quality Prospects
Right at the onset, it's important for owners of San Diego trade show booth rentals to understand that not every visitor to their booth will become a long-term customer. After coming face-to-face with a number of qualified prospects, you will discover that it's not easy to impress everyone.
Also, since the competition at trade shows in San Diego is quite intense, many of your competitors will also be vying for the audience's attention along with you.
This means that the attendees will be spoiled for choice. So, it's important that you positively affect the people who visit your stall. Even booking a great spot at a trade show does not guarantee a sizable number of customers.
Unfortunately, there are many exhibitors who focus solely on making sales. Apart from making you look desperate, this might also alienate a large chunk of attendees who may not be looking to make an immediate purchase. Instead of focusing on short-term rewards like sales, it's vital that brands make an effort to connect with every customer – even if they aren't looking to put down money right away.
By simply showing clients that you're interested in what they're saying, or showing them how your products and services could genuinely improve their lives and their companies, you will be able to establish long-term relationships. These could prove to be far more beneficial in the future.
It's also important to have intuitive staff members who can qualify leads quickly. If you can, come up with important questions to ask customers when they enter your booth.
This will enable your sales managers to understand whether clients are simply walking around the show aimlessly or if they're genuinely interested in learning about your brand, your products and services, and what you stand for in the market.
Once the event is over, don't forget to follow up and add the client to your mailing list. This way you can send them updates about your brand every once in a while, encouraging them to engage with you whenever they're ready to do so.
 Mistake 3: Having An Exhibit That Does Not Effectively Represent Your Brand
The aesthetics of your display are as important as the body language of your booth staff. That's why it's crucial that your trade show rental booth looks as welcoming as possible. Always remember, the main purpose of your booth is to facilitate interaction.
If your exhibit isn't laid out properly, then it will reflect poorly on your brand. Before the gates of the exhibition center open, take a good look at your booth and try to understand how it would look to a customer. Then ask yourself, "Am I impressed with what I'm seeing?"
Every aspect of your trade show display will communicate something non-verbally to the customer and will subconsciously affect their decisions. Therefore, the theme of your booth should revolve around your company's values and its unique offerings.
Many exhibitors commonly make the mistake of putting up a display that does not represent their respective brands adequately. Instead, they spend more time thinking about the cutting-edge tech they could use to create impressive and large booths that don't necessarily say much about the brand.
If you don't want to fall prey to this issue, then there's a pretty easy fix. You should simply avoid losing sight of the forest for the sake of the trees. In other words, instead of sweating the small details and worrying about where to place different things in your booth, think about what you want your booth to represent.
Carefully consider your main message and then think about whether every aspect of your booth helps you relay that message. If it doesn't, get rid of it. Sometimes, exhibitors focus too much on their stall graphics and end up overlooking other vital aspects of their display.
So, make sure that your booth instantly lets people know about what you are bringing to the table. Instead of relying on over-rated methodologies, try asking yourself the following questions:
 What are the problems that need to be solved?
 How can we help the attendees?
 How easy and accessible are our systems and solutions?
 How can we help potential customers save money?
If your booth can instantly provide answers to these questions to potential customers, you're well on your way to tasting success with your San Diego trade show booth rentals.
While we're ready to admit that planning for a trade show isn't easy, we also know that once you have all your plans in place, pulling off a successful event can seem like a walk in the park.
Now that you know how to fix the three most common problems that exhibitors face, you're sure to lose a lot of deals at your next event. Good luck!