What you get from us at TRA Marketplace?
When: July 09-10, 2023 Where: George R. Brown Convention Center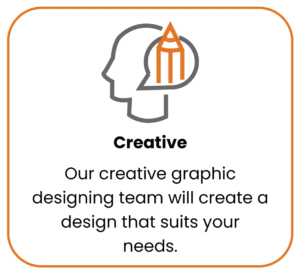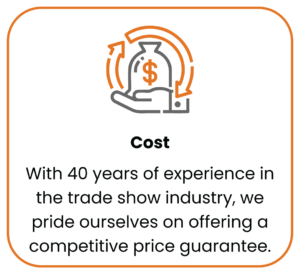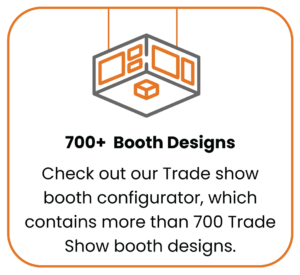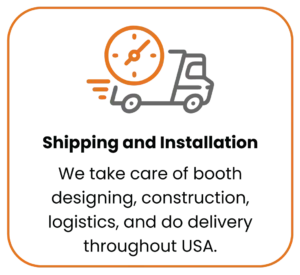 See what our client have to say about us
Check out some of our latest work!
From 4'X4' Pods to full booth design and rental, we do it all!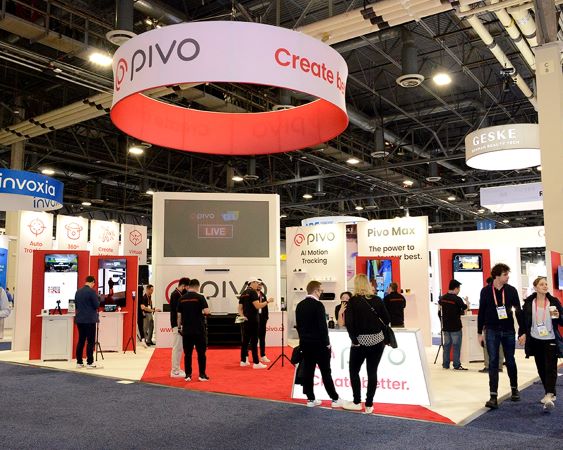 Want a creative booth solution for AACR 2023? Get in touch with us!
Boost your brand at TRA Marketplace with dazzling trade show booths from Exponents!
Custom Trade Show Rental Booth at TRA Marketplace
TRA Marketplace has been successfully running for 80 years as the Texas Restaurant Association's annual restaurant and foodservice show. It is the largest show of its kind in all of the Southwest. TRA Marketplace 2023 is set to take place from July 09-10, 2023 in George R. Brown Convention Center, Houston, TX. The event will attract 5000 industry professionals including restaurant owners, purchasing agents, family-owned businesses, and more. 70% of attendees are independent owners while 63% of attendees make or influence purchasing decisions. You can get in on all the action of this exciting event when you choose to invest in a custom tradeshow booth that can propel your brand into the limelight.
While most exhibitors settle for ordinary displays, smart ones choose to go in for custom tradeshow booths that will help them stand out from the crowd. Through custom tradeshow booths, you can promote your brand in a unique way, giving yourself access to visitors who will be interested in what you have to offer. We use custom graphics and logos on various parts of your display to highlight your brand to visitors at the event.
Custom Exhibition Stand Contractors at TRA Marketplace 2023: Find favor with the crowd
Finding a low-cost way to keep your booth attractive while maximizing your ROI can be easy. All you need to do is to work with our design experts to figure out a custom trade show booth rental in San Antonio that will best suit your needs. With existing booth designs, a custom tradeshow booth rental can work out to be an option that saves a lot of money. You can choose the design elements that you use in your brand communication to give you the best effect that will bring in quality prospects.
Come learn more about how you can be the main attraction at TRA Marketplace 2023.