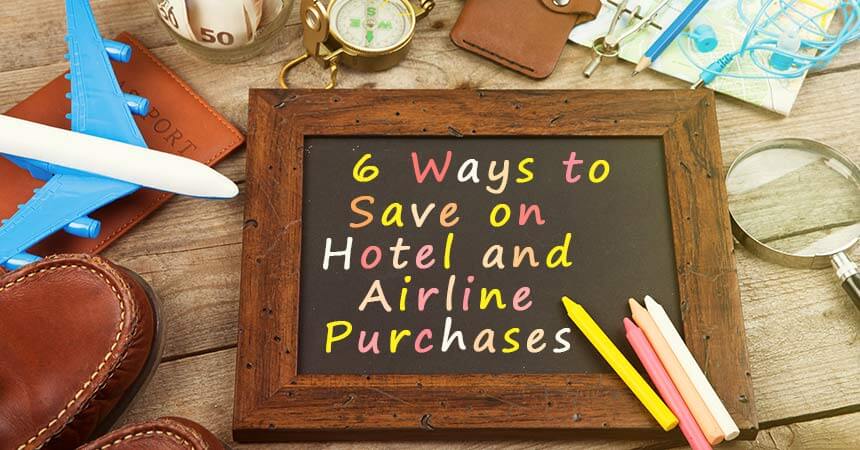 6 Ways to Save on Hotel and Airline Purchases
If you are traveling to a trade show, hotel and airline purchases are a given. Save money on both purchases with the tips below.
Hotel
One of the most significant decisions to make is which hotel to stay at. Many shows will offer special rates at the host hotel (also called the booking site), where they prefer you to stay. The host hotel will likely be close to the trade show site, if not in the very same building.
Pros: since you are so close to the show, you will have extra off time.
Cons: crowded elevators and expensive restaurants.
Depending on how long you must stay for the show, the "special rates" at the host hotel might not be the most cost-effective option. If you need a rental car to pick things up for the show, you might need to offset this cost with a reduced-price hotel.
Don't Wait for Show Booking Site:
If you already know the dates of your show, go ahead and book directly with the convention hotel or another hotel nearby. When the reservation site becomes available, you can decide to keep or cancel your existing reservation.
Maximize Local Hotel Amenities:
When shopping for hotel options, ask about shuttle services, complimentary breakfasts, access to fitness centers, or whatever else might be essential for you to have. If these are offered for free, this might make their rates more cost-effective compared to the host hotel. If you can utilize a free shuttle service, this could eliminate taxi/Uber fares.
Pro Tip: Look on TripAdvisor.com for reviews of the place(s) you are considering
Search Hotel Packages:
If your trade show takes you to a city that is a vacation destination, consider looking at vacation resorts. You could land a full condo or townhouse with a full kitchen for the same price as a crowded hotel.
Airlines
The other big decision to make is which airline to fly with. It is quite common these days for fliers to check travel sites for pricing but then to book directly with the airline.
Booking Directly with Airline:
Often, airlines will offer private sales and reserve their best fares on their website. Some airlines do not allow their fares to post on third party sites. Don't miss the best rates by neglecting to look directly on the airline websites. Buying direct also reduces the hassle of working with a third party if there is a flight change or cancelation.
Pro Tip: Look on travel sites like Expedia.com or Priceline.com to see pricing for all flights at once
Shop on Tuesday, Travel Midweek:
Airline ticket prices are based on several variables that fluctuate by the hour. According to FareCompare.com, current and historical data indicates that the least expensive prices are available at 3 pm on Tuesday. Maximize savings by booking your flights at this time of the week.
Prices will peak around the weekend, so it is quite possible a flight that departs and returns on the weekend could be double the price of the same flight, midweek. Staying at your hotel for another day or two could offset the inflated weekend flying rates.
Search One-Way Flights:
Fliers get in the habit of looking for roundtrip flights, but booking one-way flights on different airlines may be the better deal, in some cases. It is worth looking into.
Pro Tip: Look on the flight comparison site Kayak.com to see if one-way flights are more cost-effective
What Is Your Experience?
How do you save on your trade show travel? If you have any additional tips that could help the trade show community, please share it in the comments section below.