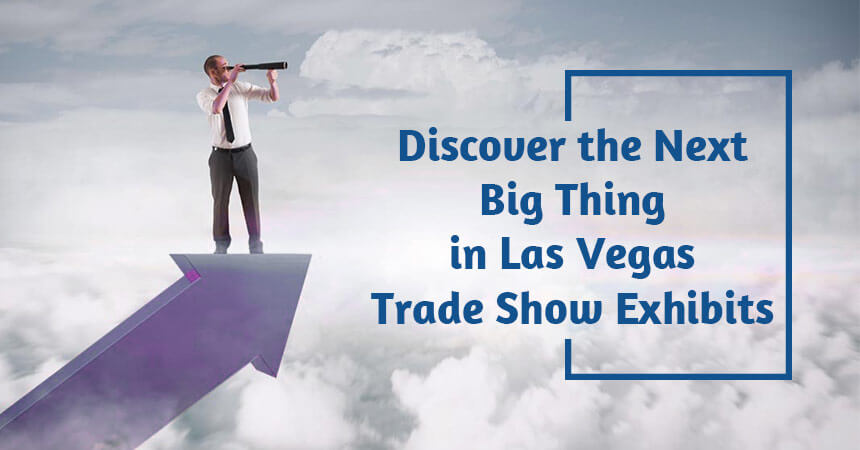 Discover the Next Big Thing in Las Vegas Trade Show Exhibits
If you are a business owner on a mission to raise awareness about your products and services, trade shows should be your next targeted destination. According to multiple surveys conducted on consumer choice, 91% of individuals who attend trade shows say these shows help shape their buying decisions.
While there are many trade show exhibit opportunities all over the United States, Las Vegas is one of the premieres and should be the top consideration for business owners and B2B marketers.
These shows present an exciting opportunity to increase branding and loyalty. In this case, what happens in Vegas doesn't stay in Vegas.
Why Choose Las Vegas?
There are a plethora of reasons some of the biggest events in the US take place in Las Vegas. This booming metropolis is home to some of the most impressive hotels, entertainment venues, and tourist attractions. In 2016 alone, 42.9 million people made their way to Vegas.
Las Vegas is considered the definitive location for trade shows because they attract more visitors. On average, a more than 8% increase in attendance occurs when Vegas is the venue destination.
Vegas is also home to three of the top ten convention centers, making it the ideal place for drawing crowds of people who are interested in the services and products your business offers.
Another drawing point for those taking part in trade shows in Las Vegas, Nevada is the sheer number of accommodations that are available in close proximity to convention venues. This massive city boasts of offering 150,000 hotel rooms in some of the most luxurious hotels in the world.
There are also plenty of transportation options, including the famous Las Vegas Monorail. There are a wealth of taxis, limousines, and other transportation options, ensuring participants and attendees have access to all of the transportation options they require for transport to and from convention activities.
Current Trends That Are Changing the Landscape of Las Vegas Trade Shows
Trends certainly come and go, but exciting changes are happening in Las Vegas trade show opportunities. Small business owners need to immerse themselves in these trends so they will be prepared to shine and stand out from their competitors.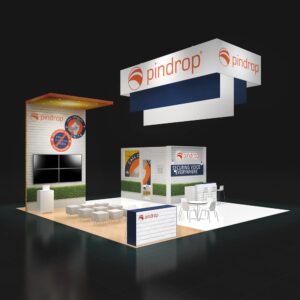 Your booth must stand out from the rest of you are not going to get noticed. It is not enough to simply have some flashy signs that attempt to grab attention. What you really need to focus on is engaging the customer's imagination and emotions.
The sky is the limit when it comes to booth designs. Current trends are using flashy designs, intricate materials, 3D mapping technology, and interactive graphics displays. The goal of this trend is to encourage Las Vegas trade show booth exhibits to offer a more customer-centric experience that allows for full engagement from the moment the booth is viewed.
Ask yourself does your booth offer a fully immersive experience for the customer. Does it speak to their emotions and help them imagine using your products or taking advantage of your services? Does it make the customer feel comfortable enough to engage requests for further information? If your answers are "no," further work is certainly needed.
Thinking about the five senses is vital for staying abreast of the latest booth trends for Las Vegas trade shows. The average trade show booth only engages two of the senses – vision and sound. There are three other senses that are just as important. If a booth organizer can offer a stimulus for all five senses, the result is a multi-sensory display that fully engages the customer in their entirety.
Touch displays, sounds, visual design, and even attractive scents draw customers to your booth. The best displays attract customers without being obvious of their intentions. Try thinking outside of the box and implement different sensory experiences for your customers so their attention is effectively engaged right from the start.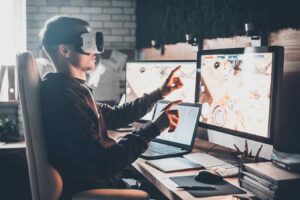 An exciting trend that is certainly not going anywhere is virtual reality. VR is creating quite a stir in the electronic industry and is certainly a buzz topic in trade shows as well. This technology is able to effectively draw a customer in and make them forget about everything else for a short amount of time.
With VR, there are no distractions and your customers will find themselves paying full attention to your presentation, simply because of the draw of the technology. VR technology offers a higher level of immersion and will be an experience your customers will not soon forget. If you truly want to draw people in and get them to listen to what you have to say, engage their curiosity with VR technology displays.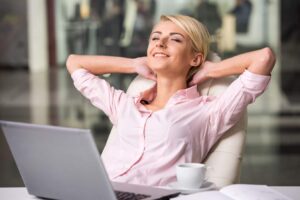 There is one big trend that is currently being embraced and should have been much sooner. Walking around a huge convention center causes great levels of tiredness. Visitors to the trade show convention often find themselves looking for a place to take a break and rest their weary feet and legs for just a moment.
Why not offer them the perfect place to find comfort? Adding a lounge area to your booth is an integral way of offering the highest level of comfort to your customers. Many booth presenters are finding lounging options bring great numbers of people in. Best of all, the people stick around for quite a while, simply because they want to rest.
While they are resting, this is an opportune time for booth presenters to engage the audience and give compelling sales pitches. If you want to go the extra mile, include phone charging stations. Everyone has a cell phone these days so offering charging stations will certainly be a welcome addition that will attract visitors out of necessity.
Innovative lighting will also draw them in. When purchasing Exponents booth design services, lighting is a key component. Light and shadows compliment one another and create a stunning display that directs the eyes of your customers to exactly what you want them to see.
Along with lighting, you can use 3D mapping to create a phenomenal display that will stand out from all of the other booths and give your company the undivided attention of the trade show attendees. Check out the displays of Samsung and other big names to see just how powerful the right lighting can be.
 The Las Vegas Market Is Booming
If you have not yet gotten in on the action, now is the opportune time. The trade show exhibitions industry is booming like never before and Las Vegas is at the epicenter of the growth. Getting in on the action now is crucial for business owners who want to skyrocket their marketing success and see greater growth than ever before.
Trade shows are not going anywhere any time soon. They are still one of the most effective tools for engaging a potential customer base. These Las Vegas shows are grand and exciting. With so many things to see and experience, it is no wonder Las Vegas is one of the most popular venues for trade show conventions countrywide.
Trade shows give you the opportunity to meet with customers face-to-face, giving them the incentive, they are looking for to reach out for your products and services. The ROI is supreme for Las Vegas trade show participation.
No matter your industry, there is a place for your business at a Las Vegas trade show. With the right design elements in place, your booth will gain the attention of visitors from all over the world, affording you the perfect opportunity for increased branding and customer conversion.
Conclusion
Whether you have just dipped your big toe in the pool or are a seasoned trade show veteran, now is the ideal time for you to begin considering the importance of trade shows in your arsenal of marketing tools.
Trade show participation can impact your sales and marketing like no other outlet and you will experience a breathtaking time in the process. What better way to showcase your talents, products, and services than before an engaged audience that is fully prepared to experience all you have to offer?
Now is the time to get ready for the next trade show convention so your booth design will be stellar. It takes active planning and working with a professional design team to ensure a trade show booth will achieve the results you desire.
Use the above tips to spark your imagination and help you think outside of the box so your booth will offer the integrated and immersive experience the latest trends require. Check out recent booth rental displays and this will also give you some ideas to get started.
Business owners of all sizes can benefit from trade show participation. Although you have many venue location options, Las Vegas is a preeminent choice. Successfully give visitors a supreme level of enthrallment and they will listen to what you have to say and even remember it.
Add the trade show tool to your arsenal and you will see major changes in your sales and marketing in a short amount of time.