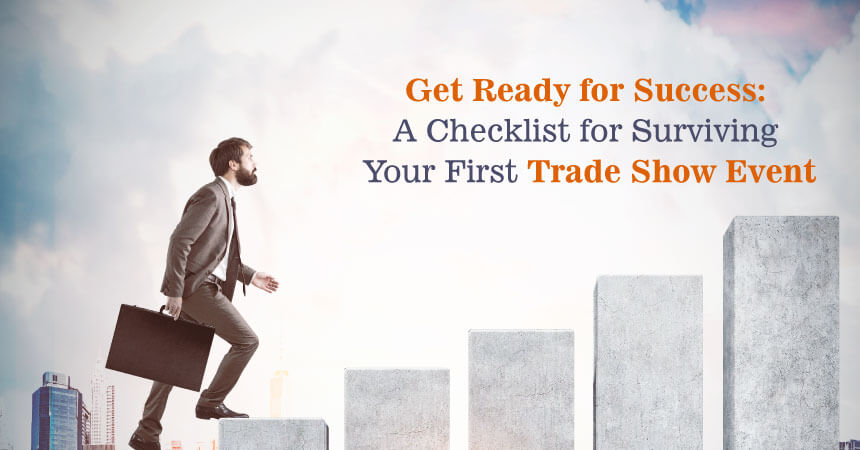 Get Ready for Success: A Checklist for Surviving Your First Trade Show Event
Without a doubt, trade shows are an effective way to increase branding and gain customer leads. For many, starting out in the trade show arena can be a little intimidating. First-timers often feel out of their element and are unsure of the steps they need to take to experience a successful event.
With this first-time exhibitor checklist, you will be fully prepared to shine.
Ready, Set, Go!
While it may be tempting to jump in head first with a trade show event, this is not recommended. Trade show events are exciting and overwhelming and without proper planning, new exhibitors can find themselves getting lost in the crowd and mindlessly waiting for audience engagement that never happens.
If you truly want to be successful in your first trade show and many others to come, following this guide is essential. Here, you will have each step broken down in an easy-to-follow format that provides an appreciable reference point.
Pre-Planning Steps You Can Start Now
Ideally, you should begin the planning process three to six months before the event takes place. Pre-planning is essential no matter how many trade shows you have attended. It is especially critical for new exhibitors who may get confused in the process of implementation.
Taking the following steps will help to ensure your pre-planning stage proceeds efficiently and properly prepares you for taking further action.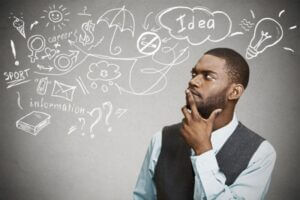 Your action plan is an essential part of planning. Writing down the goals for the event helps to keep everyone on the same page so the right results are achieved. It is not enough to simply have a plan in mind. Create the plan in writing so everyone can refer to it during the planning process.
 Carefully read the trade show manual and ensure you are educated on the rules and regulations and any deadlines that must be met. Immersing yourself in the show manual will help to ensure the right paperwork is filled out and submitted in a timely manner.
 It is imperative you are aware of the show's official contractors as these are the professionals you will rely on during the event. The contractors will provide booth services and help to ensure your booth is prepared for attendees.
 Defining your audience is also important. Who is your company targeting? What are their interests? How can you meet their needs with the products and services your company provides? Being able to answer these questions will prepare you for designing your booth.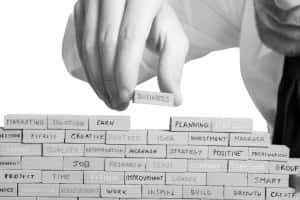 Budget planning is an integral step in the pre-show process. There are many costs involved in exhibiting at a trade show and you must plan accordingly. Consider costs for travel, booth rental, equipment, and giveaways, among others. There are many costs to consider and they can add up quickly. Always, expect to spend more than you are planning. Your first event is going to be more expensive because of the initial equipment purchases.
 Building and training your booth team is an indispensable step in planning for a trade show. You need varied talent that will work together to meet company goals. Building the team, assigning their roles, and training them should be a big priority.
 Start marketing as soon as possible. Utilize social media platforms and begin engaging your audience before the event doors even open. Make sure to include all of the event details on your website so customers will easily find your booth.
Steps for Renting a Trade Show Booth
Renting a trade show booth does not have to be an intimidating process if you are prepared in advance. One of the biggest things to prepare for is cost. Industry averages for renting are around 35% of the cost of booth hardware.
Although you have the option of building your own exhibits, many exhibitors rely on the professionals to design, construct, and manage their booths. Special show services, such as rigging, will be handled by the show's official contractor.
If you plan on handling the design and construction of a booth, make sure to hire a team that will be responsible for the setup and tear down processes. Make sure each team member has a set job to do so everything is handled in precise order.
Renting a trade show booth is going to be a big chunk of your budget. You can expect to pay about a third of the budget for a booth rental. If the booth rental is $30,000, this means you can figure your entire event budget is going to be around $90,000.
Setting Up/ Tearing Down the Booth
Your first time setting up and tearing down are often stressful, but putting a plan in place and following it exactly is essential. Practice makes perfect. Ideally, you should have your team run through the setup and tear down process multiple times before the event takes place.
Taking things step-by-step during setup and tear down will help you avoid hassles.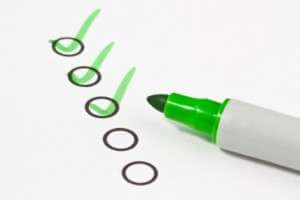 Check the outlets to make sure they work. Make sure everything is working properly before unpacking anything in case you must move to a new booth location.
Come prepared with a tool kit, duct tape, safety pins, a small sewing kit, and a flashlight.
Determine the proper area for parking your vehicles during loading and unloading.
Clean the area thoroughly before setup to ensure the space is inviting.
Use cloth table covers instead of plastic.
Take time setting up the displays and make them look as neat as possible.
Be sure to arrive in time to have everything set up well before the doors open.
When tearing down, pack up your gear in the opposite order as it was put out.
Surviving the City
Planning is crucial for being able to survive the city during a trade show event. Hotels book up well in advance and finding a good restaurant often means wasted time searching. If you plan well in advance, the event will be fun and you will experience much less stress.
Take these steps to ensure you are prepared for what the city offers.

Get to know the city and all it offers. Learn about the citizens, the hotels, and the attractions. If you have never visited the city, a virtual tour online can be beneficial. Immerse yourself in learning as much as possible well before making any plans.
Book your hotel well in advance. Trade show attendees and exhibitors plan months ahead and often book their hotel as soon as they learn the event dates. No one wants to be an exhibitor without accommodations. Those who do not book early often find themselves scrambling to find last-minute accommodations that could be less than desirable.
Print up a map and mark the trade show venue, the hotel that is booked, and any restaurants and points of interest. Having this information to refer to will help if you are lost or need to plan.
It is also a wise idea to plan your transportation well in advance. Depending on the distance, buy airplane tickets and secure vehicle rentals for the entire team. Get confirmations on every booking and rental.
Attention to detail will make survival in the city much easier. Imagine trying to plan where to eat after a long and exhausting day of work. You will be glad everything was planned in advance when those feet are throbbing and all you want to do is relax.
Another important thing to remember when traveling from the venue to your hotel or a restaurant is to make sure to pad the calculated time it will take. Traffic is typically bustling when these events are occurring and you could easily get caught up in the mayhem.
Many exhibitors rely on a healthy breakfast and snacks throughout the day at the event. They reward themselves by going out to eat when everything is finished. Taking this approach and having healthy snacks and beverages on hand for your team is essential.
Common Mistakes First-Timers Make and How to Avoid Them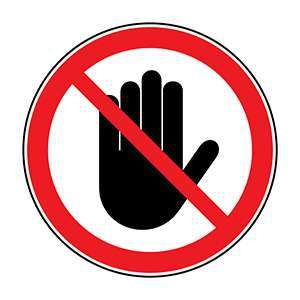 It is your first time exhibiting and nerves are running high. Many first-timers make multiple mistakes that prevent them from being able to enjoy the experience. In reality, even seasoned trade show veterans can make them.
The following offers insight into some of the biggest newbie mistakes and how they can be avoided.
One of the number one mistakes newbies make is going too big the first time. For your first event, it may be best to stay on the smaller side and see which aspects work before making a big investment. Keep everything scaled down on the first event and learn from any mistakes that are made.
Another mistake new exhibitors often make is in their displays. Cluttered graphics create a chaotic look that is not going to entice people to stick around to learn more. Your goal is to gain their attention by telling them who the company is and what they provide. This needs to be accomplished in under ten seconds so think simple displays at first.
Many people make the mistake of giving out gifts simply because other booths do. If you are giving out a pen just because, you are wasting a golden opportunity. Think about branding and what your customers will be intrigued by before purchasing. Water bottles, coffee mugs, and pens are overdone. Think outside of the box.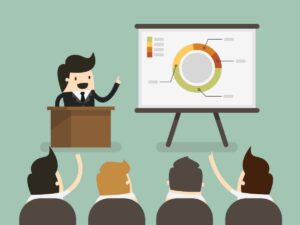 Another big mistake is not training your booth staff. Many business owners wing it when it comes to training their staff because they mistakenly think they already have the training they need. Performance in the business and on the trade show floor is entirely different and should be approached as such.
New exhibitors often make the mistake of not prepping their trade show booth at the start of each day. Wiping away those smudges and picking up food wrappers is essential for presentation. Think of each day as a completely new event and prepare the booth accordingly. Remember, you are being exposed to new groups coming through every day and the booth needs to look as fresh and clean as day one.
Do not make the mistake of socializing too much. Some people view trade shows as one big party and they make many mistakes that end up hurting their company. Yes, you should always be friendly with fellow exhibitors, but it is important to remember these are competitors. Be careful what is shared with these people because it could come back to bite you.
Another common mistake made by new exhibitors is attending the wrong trade shows. It is tough for individuals to make the right choice, but research will help. The more you learn about the trade shows in your industry, the better the decision process will go. As you gain experience, knowledge will increase and your choices will be more pragmatic.
You will not be able to avoid every single mistake. The more you take part in trade shows, the more knowledge will be obtained. Trade show experience is a learning process and most exhibitors find they get better with each new show. As long as you are growing and reaching goals, the mistakes are valuable learning experiences.
Conclusion
Trade shows are fun to attend and will give you tons of ideas for promotion. Use this guide to help you prepare for the process. It takes time to master the art of trade show exhibition so do not feel disappointed if at first, you do not succeed.
It cannot be stressed enough that planning is essential. The more prepared you are in advance, the better the chances of a successful show. With each new show, remember what worked before and what did not so you can plan accordingly.