Need a rental booth?
Choose from over 700 designs based on your booth size, budget and show location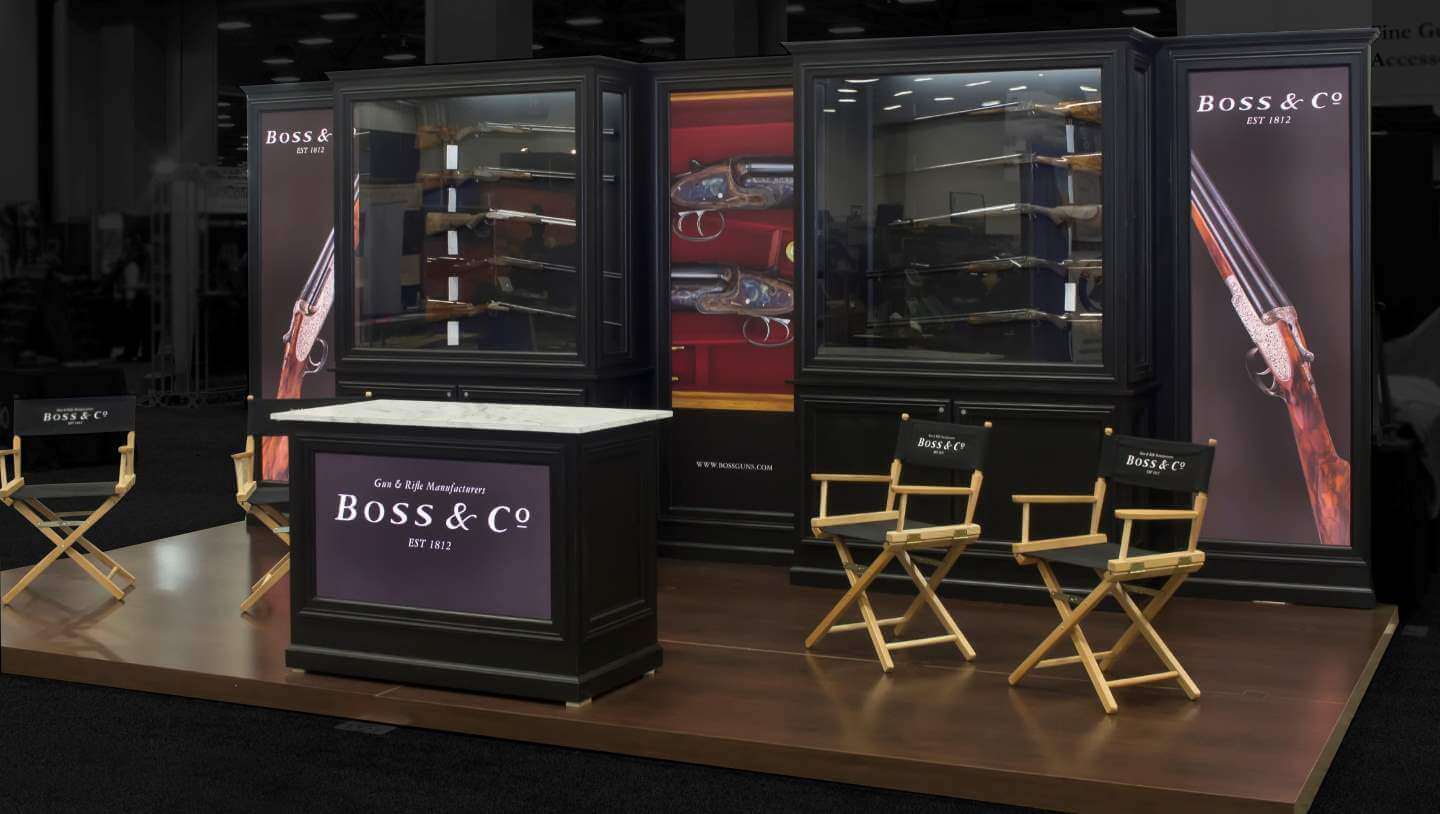 Boss & Co
10'x 20′ Custom Trade Show Booth @ Dallas Safari Show
Let us know your exhibit design needs and we will get back to you as soon as possible!
Fill out the form below to speak with someone from our team.