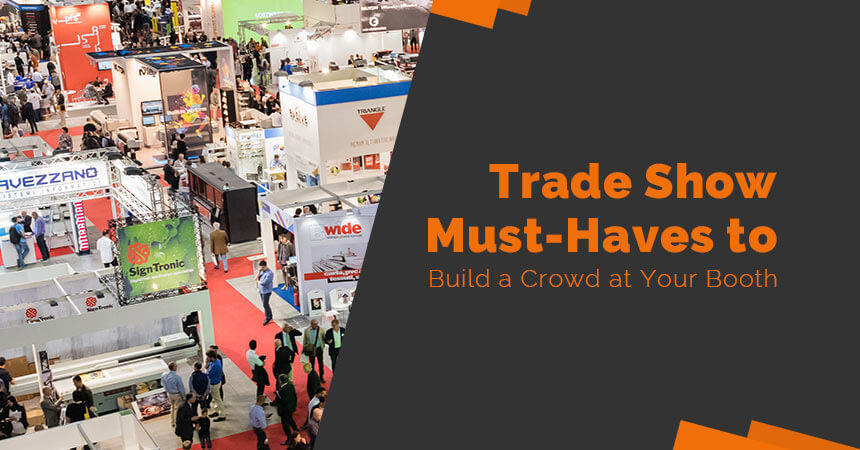 Trade Show Must-Haves to Build a Crowd at Your Booth
In the crowded, competitive environment of a busy trade show, there's nothing quite like being noticed.
From free giveaways to product demos, there is a range of ways to stand out at a trade show and build a crowd of attendees at your booth. Some are more effective than others, either from a sheer attention perspective or in terms of return on investment.
Below, we've listed six must-haves for building buzz, attracting crowds and generating more foot traffic at your next trade show. If you want your booth to truly stand out, try adding one, two or all of these tactics to your next trade show exhibit plan.
Eye-Catching Banners
Before we cover giveaways, promotions and product demos, it's important to cover the basics of a great trade show booth. High quality, eye-catching banners are the first part of your booth that any attendee will see, making it important that you get them perfect.
The key to a great banner is high-impact design. Pick a color scheme that matches your brand, then use bold, highly readable text to deliver a punchy, attention-grabbing header that draws in your target audience.
Another key to standing out is an effective use of white space. Try to avoid overloading your trade show banners with text and other content, as it can reduce readability. A lot of the time, a short, eye-catching heading with brief supporting text is more effective than a crowded banner.
While banners might not stand out as a "traffic magnet" in the way a competition or free product giveaway might, they're a fundamental aspect of your booth that's worth getting right.
 Free Giveaways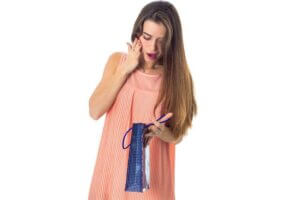 Beyond the design of your rental booth, there are a variety of tactics that you can use to stand out from the competition and draw in a crowd. One of the most effective ways to draw attendees into your booth is by offering a variety of free giveaways.
From coffee cups to pens, folders, t-shirts and more, trade show attendees enjoy picking up unique and interesting free items from booths. Since most giveaway items are cheap to print and purchase in bulk, they can be good crowd-generating tools for businesses on a budget.
However, a better approach is to give away something a little more unique. From snacks that match your company's brand to free samples of your latest product, trade show attendees will usually be more motivated by interesting items than the typical convention freebies.
A Fun, Unique Competition
Don't feel like doing a free giveaway? Running a competition, such as a raffle or skill-based challenge, is a great way to attract crowds to your booth and generate buzz without using up your budget on free giveaway items.
There are a wide variety of competitions that are ideal for trade shows. From quizzes to fun, friendly raffles, any competition that requires attendees to engage with your team and learn about your products can be a useful tool for generating buzz and real interest.
Just like with free giveaways, the best competitions bring your brand and products into the equation. Try a skill-based quiz about your product to draw in prospects and educate them about your offerings at the same time.
Or, combine a giveaway and a competition with a prize wheel or drawing. From t-shirts and duffle bags to vouchers, gift cards and more, combining free giveaways and the competitive aspects of a prize draw can be a great way to generate large, highly motivated crowds.
Interesting Product Demos
Finally, another great way to draw a crowd is to hold a product demo. If you've got a unique or interesting product that stands out from the competition, showing it off to attendees can be an excellent way to produce a steady flow of traffic to your exhibit.
There are several ways to hold product demos. For smaller products, setting up a demo space in your booth and showing them off on demand can be a great way to engage prospects as they walk into your booth.
For larger products, holding scheduled demos throughout the day can be an effective way to develop buzz around your booth. Often, a product demo every hour can transform your booth into an exciting location within the convention hall and a major meeting point for attendees.