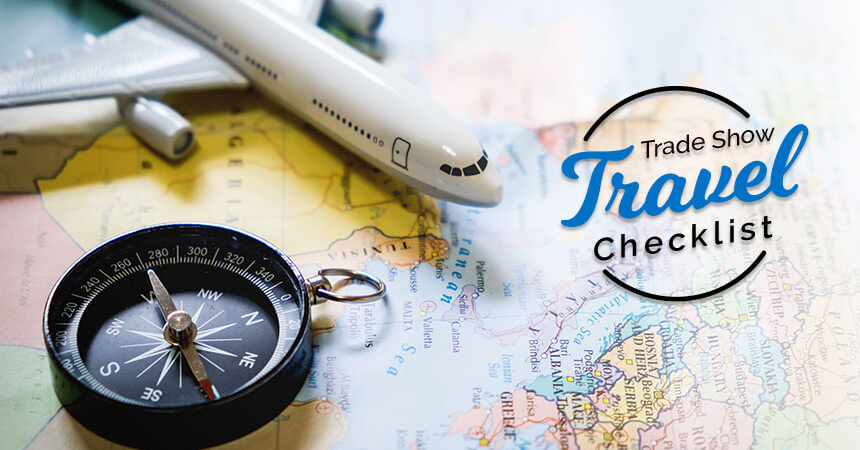 Trade Show Travel Checklist
Are you traveling to another city, state or country for a trade show? Trade shows in other cities and regions can be great opportunities to generate new leads and expand your business, but they can also be stressful and challenging experiences.
Just like any other type of trade show, the key to succeeding in another city, state or country is preparation. From accommodation to exhibit space, booth storage and more, the earlier you get ready for the event, the less stressful and more successful it's likely to be.
Below, we've put together a preparation and packing list for your next trade show. If you've got an event coming up and want to make sure you're 100% prepared, try printing this list out and crossing items off as you get ready.
Preparing Your Booth
Your booth is the centerpiece of your presence at any trade show, making it important that you have everything prepared ahead of time. We've covered all of the major booth items below to make preparing your exhibit for transportation a quick and simple process:
Signage: Are your tradeshow displays packed and ready to travel? Make sure all of your displays are packed and prepared for transportation, with nothing left behind.
Furniture: If you're transporting furniture to the event location, make sure it's wrapped, packed and ready to go. If you're renting furniture, make sure it's ready for event day.
Printed items: Brochures, catalogs and business cards are essential for a successful trade show. Make sure you've prepared and packaged yours ahead of time.
Free items: Are you giving away t-shirts, coupons or other items? Make sure everything is ready ahead of time to enjoy a stress-free event.
Containers and storage: From brochures to pens, name tags and other small items, it's worth bringing a few plastic containers to hold your small items during the event.
Booth supplies: Make sure you've packed plenty of pens, markers, notepads and other office items, plus useful tools like scissors, a stapler, masking tape, and folders.
Business card bowl: Want prospects to drop their business cards at your booth? A big, clear bowl makes managing the hundreds of business cards you'll get much easier.

Useful Items
These items aren't essentials for your booth, but they're worth bringing for a more pleasant and convenient event:
Breath Mints: Trade shows can be long and stressful, making it worth bringing a supply of breath mints to help your sales reps stay fresh throughout the event.

Snacks and water: Pack some bottled water and small, filling snacks to keep your team hydrated and well fed throughout the event without having to leave your booth.

Hand sanitizer: You'll shake a lot of hands at a successful trade show, making a bottle of hand sanitizer a useful tool for keeping your hands fresh and clean.

Casual shoes: Dress shoes and high heels can become uncomfortable after a day on your feet, making it worth packing a pair of casual shoes for the post-event period.

First aid equipment: While the event venue will have most first aid equipment on hand, it's still worth bringing some bandages, pain relief, and other basic first aid gear.

Logistics and Accommodation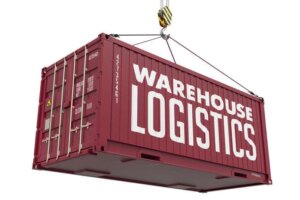 Transporting your rental booth ahead of time? Staying with your team in a nearby hotel? It's essential that you've got your logistics and accommodation planned out ahead of time, especially if you're traveling a long distance to the event:
Accommodation: Book as early as possible to avoid paying more than you need to for your hotel rooms. Many events work out agreements with nearby hotels, letting you get an exhibitor's rate for your rooms.

Booth storage: If you're transporting your booth ahead of time, make sure you have a good storage solution prepared for when it reaches its destination.

Flight, train or bus tickets: Traveling a long-distance? Make sure you book your flights, train or bus tickets as early as possible. If you're driving to the event location, plan your route ahead of time so that you can estimate the driving time required for the journey.

Event registration: It should go without saying, but you need to register for the event and book your space as early as possible. Booking early often means lower fees and special early-bird discounts.

Documents: From event tickets to hotel bookings, flights and other information, make sure you have all of your documents ready for you travel. If you're traveling with a team, try scanning your essential documents and storing them in cloud storage.
Ready for your trade show?
Participating in a trade show can be an exciting experience, as well as a great way to expand your business. Prepare ahead of time and you'll enjoy a smoother, less stressful event that's perfect for helping your business achieve its sales, marketing, and growth goals.