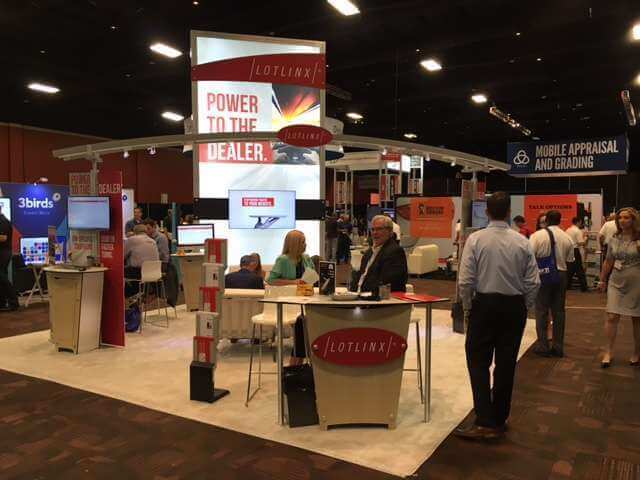 Understanding and Meeting Your Boss's Expectations
Understanding and Meeting Your Boss's Expectations
Trade shows, in effect, are theatrical performances. They require the synergy of many moving parts, thorough planning, eager audiences, and, often, a lot of improvisation. Both also would be nothing without harmonic cooperation between director and staff—or, more appropriately, between a boss and employees.
In any trade show endeavor, your boss is certain to have many expectations. It's up to you, the dutiful employee, to understand and exceed those expectations. By working as a team and following the right approaches and advice, you're no doubt destined for the trade show equivalent of a standing ovation.
The C's of Communication
Communication is the key element that keeps any business moving—especially one in the fast-paced trade show industry. Whatever your position in the company, you need to remember the three C's of communication: clarity, consistency, and courtesy.
Clarity: Say what you mean and mean what you say. Don't waste another's time by being imprecise or vague in your wording.
Consistency: Communication loses value if you suddenly stop—it causes those you were communicating with to lose confidence in your ability and leads to numerous miscommunications.
Courtesy: If you consider kindness in every correspondence, you'll find yourself building lifelong relationships that will be healthy for your business.
Precise Planning
The difference between a trade show success and a trade show travesty is planning. And for those who find planning around trade shows—which can be pretty frenetic—to be a lost cause, well, that's why there are backup plans.
Weeks before a trade show, you should be communicating with your team and planning out everything: budgets, itineraries, inventories, floor plans, and, most importantly, goals. Make all of these plans visible to your entire team; Google Documents and Sheets make for ideal group sharing and editing. Have backup plans ready, as surprises are likely.
Bosses expect their employees to be independent and thorough. There's no better way to prove this than by having plans ready to handle any emergency imaginable.
Make It Memorable
The ultimate goal of any company is to stand out—that's why it's vital that you make every business interaction and decision a memorable one.
Before a trade show, workshop creative ideas and motivate fellow employees with incentives or positive feedback. During the show, greet potential customers not with an aggressive sales pitch, but with welcoming small talk. Design your space with personality and inviting decor. Find ways to make your image stand out from the crowd and not blend in.
How Exponents Helps
One of the best ways to achieve all of these goals is through Exponents. With its customized trade show booth designs and expert support team, Exponents allows businesses to plan out a trade show that effectively communicates a memorable message. The Exponents experience makes for a simple yet effective way of shattering the expectations of both bosses and future customers alike.