Customized trade show displays to match your brand
At Exponents, we specialize in creating exceptional trade show booth rentals that go beyond mere design – we create customer experience,. With over four decades of experience, we provide facilities and design services that make the exhibiting experience hassle-free.
We have over 700 trade show booth designs, ensuring that you can find the perfect fit for ASW 2024 in Las Vegas. Each design is crafted to meet the standards and requirements set by event organizers, ensuring seamless installation. When you select a design from our comprehensive online catalog, you're not just choosing a booth; you're embarking on a collaborative journey.
A dedicated project manager will be assigned to oversee the evolution of your chosen trade show exhibit design from a concept to a tangible, engaging exhibit space. With Exponents, you are guaranteed a hassle-free and efficient process, letting you focus on what matters most – making a lasting impression at the trade show.
So, whether you're planning to wow at ASW or any other event, Exponents is your trade show booth design partner.
Contact us today at 800-639-1174 or email info@exponents.com to learn about our custom exhibit rental options.
Trade show booth design ideas for ASW 2024
Linear booths – 
With our linear trade show booth designs, you can integrate visuals and interactive elements to captivate your attention. In a competitive market, these linear exhibits serve as your ticket to standing out. Even in more confined spaces, our booth designs ensure your brand shines brightly, demanding attention and engagement.
Island booths –
Our luxurious island exhibit booth designs are guaranteed to leave an indelible impression. Choose from our curated island exhibit booth designs or collaborate with us to craft a customized exhibit display that perfectly aligns with your unique needs.
Transform your vision into a stunning booth design – Start Now!
Check out some of our work!
From a 4'x4' pod to over 3000 sq. ft. trade show booth design and rental. we do it all!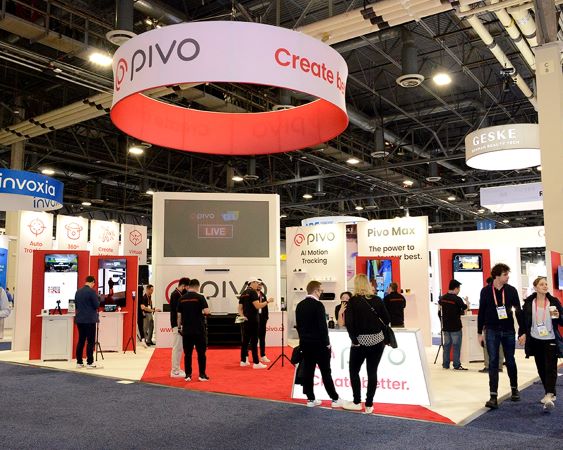 Some of our happy clients!
Testimonials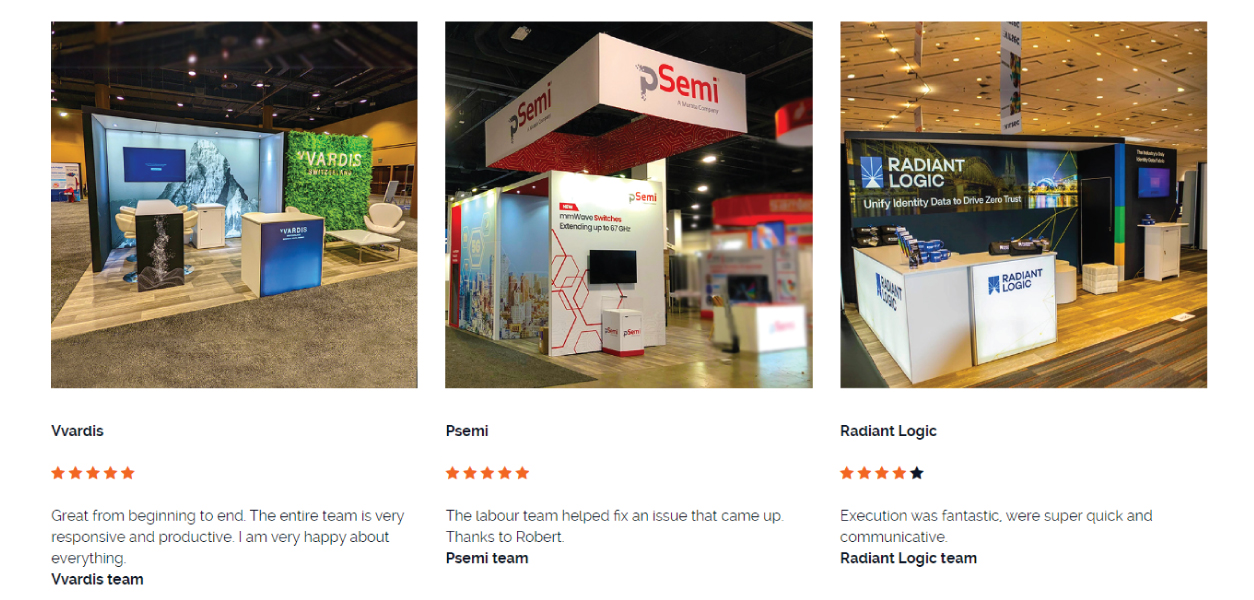 About ASW 2024
On January  15 – 17, 2024, an affiliate marketing spectacle will unfold like never before – welcome to Affiliate Summit West 2024 (ASW 2024) in Las Vegas at Caesars Forum. This event is a dynamic platform where thousands of affiliate marketers, advertisers, e-commerce sellers, tech suppliers, and content publishers converge to share insights, forge partnerships, and chart the course for the industry's evolution.
The Meet Market and the bustling Exhibit Hall provide the ideal backdrop for professionals to connect, form partnerships, and explore business opportunities. It's where ideas are exchanged, collaborations are born, and deals are sealed.
Let Exponents be your partner in crafting custom trade show booth rentals that elevate your brand. Witness the future of affiliate marketing, and let your trade show booth design be the masterpiece that sets you apart.