Make

AAPB

your benchmark for trade show success!
The Association for Applied Psychophysiology and Biofeedback (AAPB) is a professional organization focused on promoting the application of biofeedback and related techniques to enhance mental and physical health. AAPB has been instrumental in advancing the field of psychophysiology and biofeedback through research, education, and advocacy.
Celebrating its 53rd Annual Event in Orlando at the Caribe Royale from May 31-June 3, 2023, have you booked your exhibit booth rentals yet?
The AAPB Annual Meeting is a premier event, drawing over 300 professionals from diverse fields like clinical practice, education, and research from across the globe. Attendees come with the intent to discover new products and services, share knowledge and ideas, and foster business opportunities. As an exhibitor, you stand to gain tremendous business exposure and a strong return on investment.
Exhibiting at AAPB enables strategically focused access to an influential audience with a vested interest in brain-body health.
Be part of this impactful expo to pursue collaborations, innovative business models, and paradigm-shifting technologies that shape our understanding of health and wellbeing.
See what our client have to say about us
Check out some of our work in Orlando!
From a 4'x4' pod to over 3000 sq. ft. trade show booth design and rental. we do it all!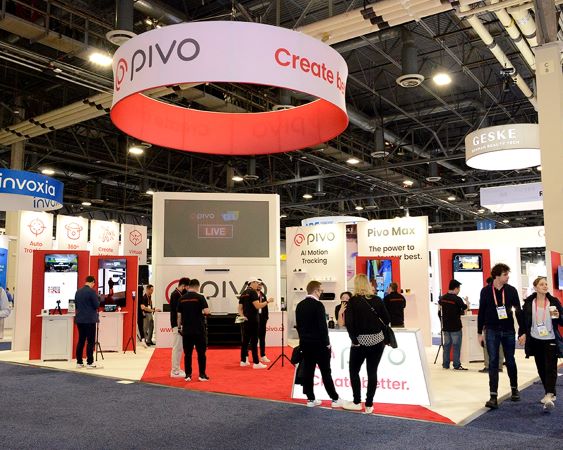 Want a creative booth solution for AACR 2023? Get in touch with us!