What you get from us at FPMA's Show?
When: February 02 – 05, 2023, Where: Lake Buena Vista, Florida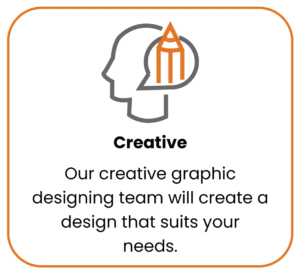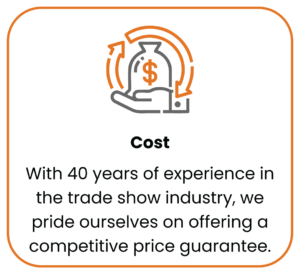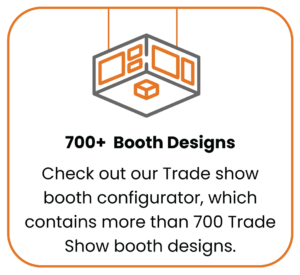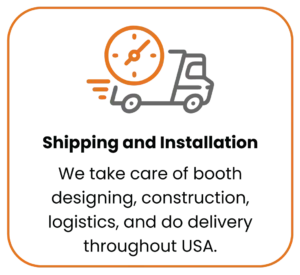 See what our client have to say about us
Check out some of our work!
From 2000 sqft custom rental booth to 200 sqft modular rental booth, we do it all!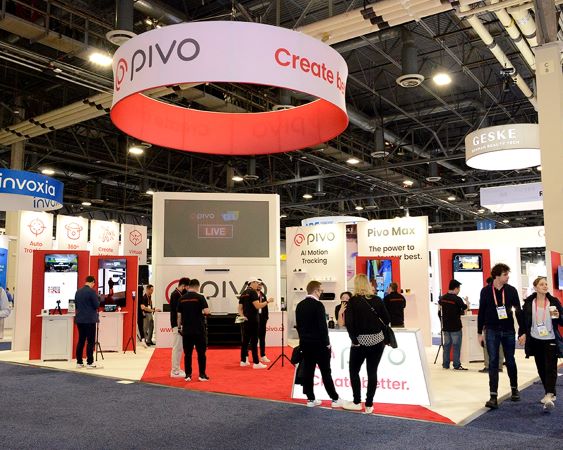 Want a creative booth solution for AACR 2023? Get in touch with us!
Custom Trade Show Booth Rentals at FPMA
Custom Turnkey Trade Show Rental Booth at Florida Podiatric Medical Association
Florida Podiatric Medical Association is holding FPMA Science & Management Symposium– an event that would be held from February 2 – 5, 2023 in Lake Buena Vista, Florida, United States. With over 1200 attendees and 200 exhibitors, FMPA is the most recognized resource for the Podiatric profession. The main aim of the symposium is to promote podiatric physicians and create awareness amongst the general public about podiatric medicine and surgery. It strives to establish connections with the most preferred suppliers of medicine and surgery for foot, ankle and lower extremity in Florida.
Acquire a high-quality custom tradeshow booth from Exponents and attract the key decision makers in the industry. Our custom trade show services come with features which makes you stand out from others and allure the visitors to your booth. The high-quality graphics along with a prominent display of your logo is a sure shot way to get you noticed.
Custom Exhibition Stand Contractor at FPMA Science and Management Symposium 2023: Get ready to get recognized
If you don't want to overspend on your booth, Exponents can offer you a custom trade show booth rental. It comes equipped with all the features that an impactful booth needs. It looks brand new even though it is made up of existing designs. It is a hassle-free way of exhibiting. You don't have to worry about logistics or storage. We install it and take it down after the show.
Right from the process of consultation, designing, researching, and construction Exponents can be by your side. Whether it is the transportation of the booth to the venue or storage of the booth after the event, we manage the entire procedure. We let you off the hook by supervising the entire on-site process.
It's time to dominate the market and make your presence felt. Give us a call and try out a custom booth from Exponents at Florida Podiatric Medical Association Science and Management Symposium 2023.