How to Make Your Orlando Trade Show Your Best Yet
Headed to Orlando for a conference? Here's how to make your exhibit rentals attract more business.
If you've ever set foot in Orlando, then you know that there's no place like it in the United States—or maybe even on the planet. It's hot and humid, it's flashy and filled with unique tourist attractions, and it's teeming with visitors and expats from all around the world.
As home to over a dozen theme parks, including the famous Walt Disney World, Orlando is no stranger to glitz, glamour, and fun. This translates perfectly into the vibrant world of trade and B2B marketing—a big exposition is pretty much Disney for the business-minded!
At every corner, you will find industry influencers you've only read about, hordes of new technology that enhances your field, and hundreds of potential clients and customers.
If you're considering a trip to Orlando for a trade show or exposition, you've come to the right place. Our team at Exponents loves trade show culture so much, we've gone bi-coastal! We opened two exhibit booth rental businesses—one in San Diego and one in Orlando—so we could reach and help as many brands as possible.
Are you ready for your best trade show yet? Check out our handy tips on how to make the most of your Orlando trade show experience:
1. Bring the Best Staff Possible
When it comes to trade show marketing, there are a few aspects that are essential for a successful experience. Many business heads and marketing executives make the mistake of thinking this means something flashy. Yes, the public loves to ooh and ahh over unique technology and cushy swag, but the intrigue of these high concepts "showstoppers" can only go so far.
After all, if every single display booth has something exciting and flashy, what sets any of them apart? After a long and stimulating day at a trade show, attendees will have a lot to process, and will likely remember only two or three brands.
To be one of those lucky few, your company should ensure that your Orlando exhibit rental is manned by a group of well-trained, friendly, and professional event staff.
As your Orlando expo approaches, take the time to properly train your event staff. Answer each and every question they have about your brand, your mission, and your vision for the company.
By the time they set foot at the expo center in Orlando, they should be experts on your company.
It's also important to ensure that your staff is always friendly (but not pushy), engaging, and helpful with customers and prospects. They will be the face of your brand to hundreds of people—make it count.
2. Make Your Branding Loud and Clear

Even if you've employed a stand-up event staff and a myriad of innovative products and technology, all of your hard work will likely go to waste if your branding isn't on point.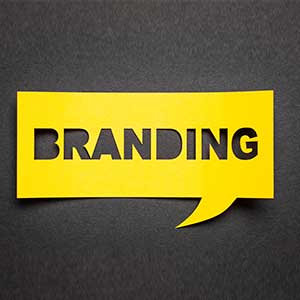 It can be tempting to abandon the image and branding of your company to jump on a trending bandwagon.
However, if your trade show branding is unrecognizable from how you are usually representing your company, it will be confusing to prospects, even ones who like your booth.
Ensure your branding is cohesive at all times, and that everything in your display relates to your product, your mission, and your social media presence.
Your display should feature your logo's colors, and any freebies or interactive experiences you are utilizing should be in line with your brand.
3.Know your Surroundings
When you're attending a trade show in Orlando, your surroundings matter! It's helpful to play to your crowd, and where they are.
In Orlando, you're in a hot and humid climate known for over-the-top attractions and festivals—use that to inform the trade show booth design in Orlando.
For instance, decorating your booth to look like a ski lodge and handing out hot chocolate and pocket warmers may not be very appealing to a crowd of people in the Florida heat.
However, this same tactic could go over perfectly on a winter day in Chicago!
4. Ask Yourself—and Your Team—Some Questions
When planning your next trade show booth design, it helps to take a few things into consideration.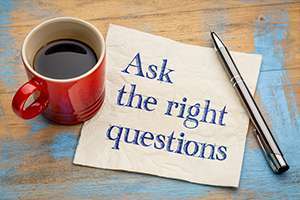 What is your budget?
No matter how big a company is, it is always in their best interest to create a detailed budget for a big event like trade shows. Once that is determined, it will be much easier to sort out how to meet every need on your list.
What makes your brand unique?
Nobody knows your brand as you do. By sitting with your marketing team and breaking down what makes your brand special, you will naturally find things to highlight in your booth design.
What are your goals for this trade show?
Why is your company attending this trade show? Are you hoping to generate leads? Network and make important connections? Learn more about the innovations in your field?
By listing what you want to get out of our trade show, you will be able to focus on how to accomplish every goal you have.
5. Let the Local Experts Take the Wheel

Once you've started to visualize what you want out of your next trade show, it's time to get the ball rolling. By looking for a reliable and experienced company in Orlando, exhibit rentals and design has never been easier.
Get in touch with our team today about your upcoming Orlando trade show, and we'll take care of all the heavy lifting. Our company, which has 30 years' experience, takes pride in our ability to offer our clients a seamless end-to-end experience.
You brief us, we turn your vision into an impeccably designed booth in every size imaginable. Our services include trade show booth design, booth construction, graphics production, project management, on-site supervision, and installation, dismantling, and shipping.
With Exponents, you can guarantee a wonderful trade show experience in Orlando. Get in touch today to learn more!