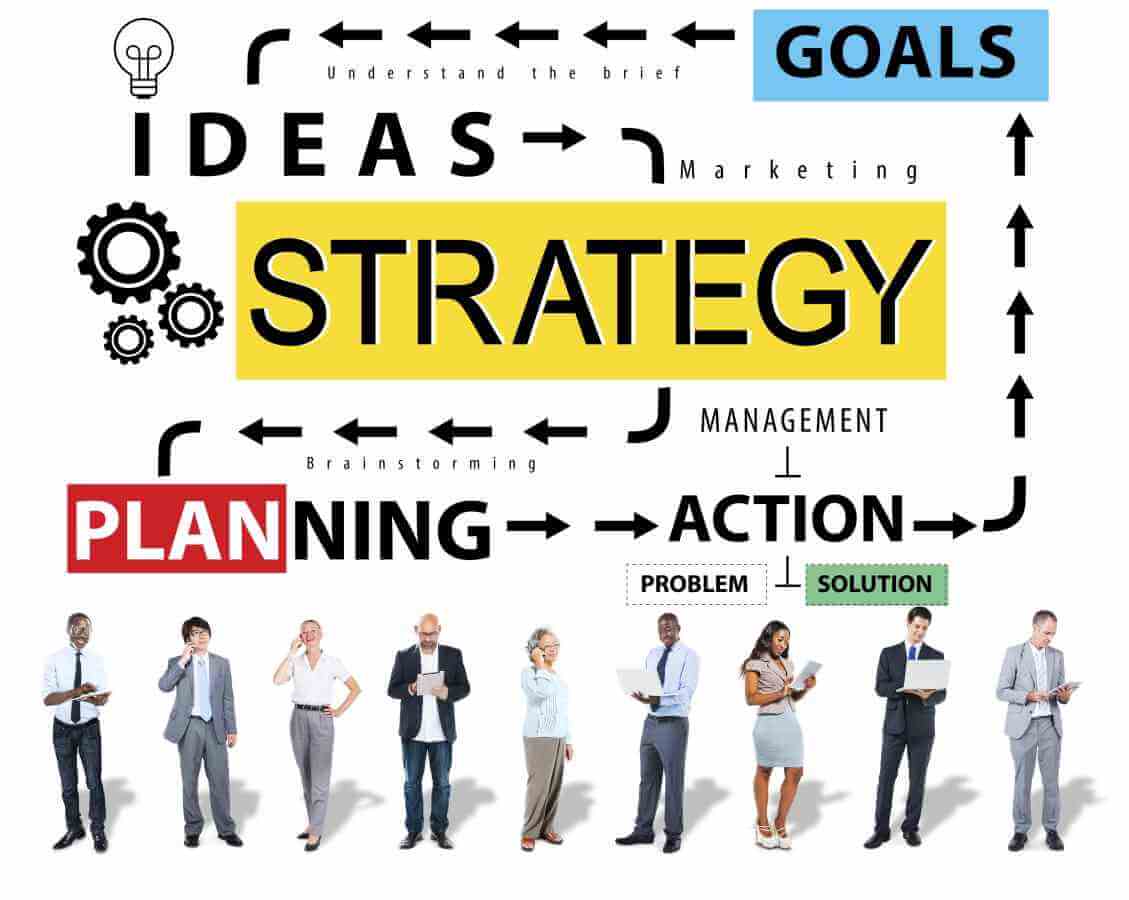 7 Strategies to Create a Lasting Impact at Your Next Trade Show
7 Strategies to Create a Lasting Impact at Your Next Trade Show
Trade shows are among the biggest levelers in the marketing industry. They serve as an even playing field for small players to compete with the certified stars of a specific trade. Through your brand's product or service, you can openly talk to your audience and present them with compelling reasons to invest in you, irrespective of the size or scale of your operation.
However, simply showing up with relevant offerings and rational arguments will not guarantee your success at the trade show. In addition to these, you will need proper strategies to support your goals. This crucial element often proves to be the missing factor that spells the difference between forgettable and unforgettable.
So, let us walk through some essential areas you must unfailingly account for in your pre-event planning and setup.
Quantifying Your Goals
Perhaps the most important of all questions you should be asking yourself is this – what do I want to achieve through this participation? The more comprehensive your answer, the better prepared you will be for the event.
Are you a new startup looking to generate awareness around your brand?
Did you go recently through a rebranding exercise you want your customers to be aware of?
Are you unveiling a brand new product or service?
Are you looking to generate new sales leads or opportunities?
Of course, your goals could also be a combination of the above factors. Don't stop at generic goals like "generate leads". Try to put specific numbers around every goal, so that your approach is clear and focused.
Finding the Perfect Event
The next item on your to-do list must be to strategize which tradeshow to participate in. Trade shows are expensive affairs, and many fledgling businesses cannot afford to simply announce their presence at every event, knowing the return on investment is probably going to be muted.
There are two kinds of trade shows you should absolutely covet:
Shows Specific to Your Industry
You have to be at these events if you want to showcase yourself as a serious entrepreneur who's in it for the long haul. Such shows are equally conducive to helping you observe the latest market trends, form symbiotic partnerships, and keep abreast with what your competitors are up to.
Shows Your Target Audience Attends
Obviously, if your core audience is going to be at a conference or event, you have to be there. A tradeshow display set up on these platforms offers the perfect opportunity to meet, greet, and thank your loyal customer base while also introducing yourself to and getting to know potential prospects.
In addition to the above, you can also plan to attend trade shows that fall just after a new product launch or unveiling that is on your calendar. 9 out of 10 attendees are primarily interested in scouting new products, and these events can be ideal to show the exciting new inventions you have in store for them!
Generating Pre-Show Buzz
Experienced marketers know the importance of producing significant pre-show hype using every probable means at their disposal. When an attendee walks into your tradeshow display, the chances of your pitch resonating with them rise drastically if they have already heard about you.
Buzz can be generated through a multi-prong approach:
Social Media Promotions
Tweet the details of your show to your followers. Use direct messaging or advertising alternatives on Facebook to reach all your friend groups. Exploit the power of social media and put it to good use.
Traditional Advertising
Don't forget to use traditional means of advertising like industry and trade magazines, telephone calls, and mailers to your email groups. Remember to send personalized emails to your most important customers setting up a special time to meet up with them during the event.
Smart Website Directions
Obviously, notifications for your upcoming event will be on your webpage. Use blogs to speak about the event in general, important speakers that are going to be at the event, your plans for any special conferences or meet-and-greet sessions at your booth, and anything else that you might be doing. Remember – there is no such thing as too much information when it comes to trade shows.
Planning the Perfect Booth Space
Bigger isn't always better, especially when a tradeshow display is involved. The kind of space you rent at a trade show must always be driven by your goals. For example, renting a large space may be ideal for a product launch where you might be required to demonstrate with the help of display stands and workstations to give attendees a personal feel of your offerings. However, if you aim to generate leads or awareness, an unusually large space that is not well-planned will only prove to be a huge waste of money and give visitors the idea that you don't know what you are doing.
Here are some important dos and don'ts to remember as you plan your booth space:
Do conduct a thorough study of the exhibition layout before you pick a space. Look for areas where footfall will the highest to maximize selling opportunities.
Don't make assumptions about the utilization of space around your booth and other amenities. Ask how much of the ceiling space you can use, how the internet access would work, lighting at the event, etc.
Don't crowd your space by creating multiple shelving areas stocking everything related to your brand. An overwhelmed customer will quickly zone out regardless of how good your pitch is.
Do plan for empty space within your booth where exhausted attendees can kick back, relax, have a few refreshments, or maybe just charge their phones.
Getting the Design Pros Involved
No one knows your brand better than you do. But when it comes to portraying the pride you feel in your accomplishments, it is important that you consult professional design experts who understand your ideas and can devise a plan to actually realize those concepts in a way that combines appeal, excitement, and cutting-edge tools.
Your tradeshow display must use simple, clear messaging that can immediately attract visitors as they pass by your booth. Your booth should act as an attractive backdrop for your presentation and not outshine your team as they make their pitch.
Pay special attention to pithy messaging around your brand (not more than 6 words). It immediately creates an association in the mind of your attendees. Humor and wit go a long way in emblazoning your brand in people's memories.
Stay away from gimmicky taglines like "most famous" or "the number one seller" or "market leaders" to convey your USP. When visitors see every booth spouting the same clichés, they tend to tune out.
Try to incorporate elements that speak about your brand's journey. Think about providing visitors with a sneak peek into your product's manufacturing process. Anything that makes your brand and product relatable will make it memorable.
Ensure any Virtual Reality or gaming booths in your space are relevant to your business and add to your presentation or pitch. Visitors can quickly see through fruitless contraptions that are force-fitted for the sake of conformity or pomp.
Preparing to Amaze
Practice, practice, practice. If you fail to prepare, you are preparing to fail. So, while it is important to sound off-the-cuff and real, it is also crucial to have your pitch perfected in every possible way.
Choose your team well. Have the right mix of experience and youth on your staff. They should be passionate, well-informed, and great communicators who truly believe in what they are trying to sell. Ensure that you keep a couple of backup options in case someone drops out at the last minute.
Ensure that your people understand the importance of appearing energetic and enthusiastic throughout the day. Many a potential lead has been lost when a visitor walked into a booth, only to find the staff slacking off by lounging around or scanning their phones and laptops, too busy to attend to him or her.
Create excellent, high-quality marketing material for giveaways. Print sufficient brochures, handouts, and business cards to hand out to potential prospects.
Similarly, plan for some fun activities like games or contests that can engage your visitors. Ensure that nobody leaves empty-handed. Make your gifts and prizes truly unique (please, for the love of God, stay as far away as you can from done-to-death platitudes like pens and water bottles). Of course, your brand should be a prominent part of everything you give away.
Thinking about Follow-up
This is perhaps one area where even the most seasoned of marketing professionals falter. Out of sight is usually out of mind. If you go weeks before you begin to follow up with leads, much of the goodwill earned during the event will be completely lost.
Create a follow-up strategy post the event. Arrange phone calls to attendees who visited your booth and provide them with your official contact information. Ask them how they felt about the event in general.
Drop your leads a personalized email with a link to your presentation and see if they are interested. But whatever you do, don't spam.
Ask for permission from visitors who seem promising to share ongoing marketing material with them or set up meetings for further discussions.
Making a lasting impact is not just a question of boasting the best tradeshow display design or offering the niftiest products. It is also about being prepared for any eventuality and adapting to circumstances as they evolve. At the end of a long and hectic day, people will remember those who impressed them not only in one or two aspects but performed exquisitely on the whole. That is how you will truly stand out.