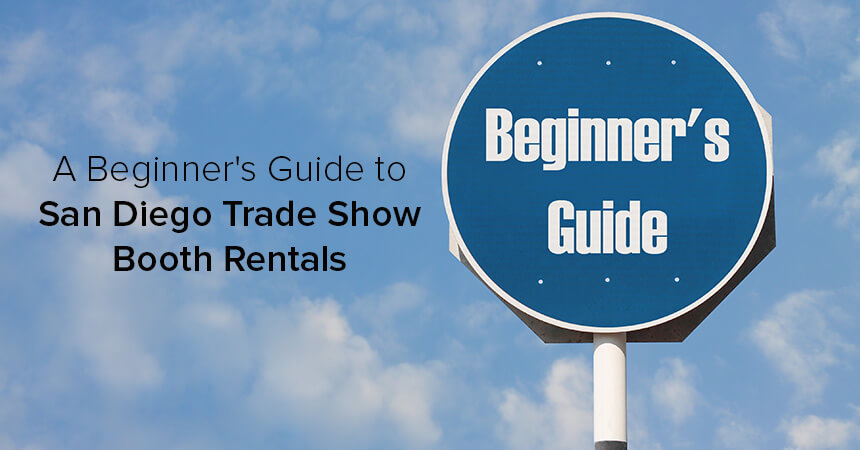 A Beginner's Guide to San Diego Trade Show Booth Rentals
San Diego has cemented its place as one of the best cities for businesses to gain a country-wide visibility boost via trade shows. Be it the hallowed San Diego Convention Center spread across 500,000 sq. ft. of floor space or other worthy names like the Manchester Grand Hyatt, the Marriott Marquis, and Marina San Diego, one thing is amply clear – businesses looking to accelerate growth choose San Diego for this endeavor.
The degree of success your brand achieves at such events is how well you present your brand even with stalls upon stall of competitors lined up right next to you. This is precisely where the amazing marketing acumen of a reputed San Diego trade show booth rentals provider comes in handy.
Interested in knowing what factors to consider as a beginner when you engage with an exhibition booth rental expert? Then read on:
Factors that impact your decision in choosing the right San Diego trade show booth rentals provider
To Buy or Rent
Rental exhibits offer a range of benefits to first time exhibiting brands. With rental booths, you can first check its impact at an event before cutting down a sizable chunk of the marketing budget on outright purchase.
They obviously cost less and do not require storage. You simply have to hand over the booth elements once the show is over.
Additionally, you can get a host of customization options done to an existing design to spice up things and keep it fresh at the next event – an option not available with the static design of a trade show booth purchased by the company.
Versatility in Designs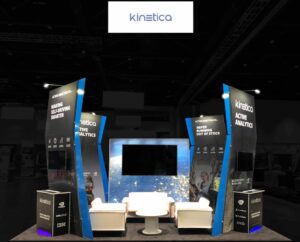 A dash of creativity and lots of designing ideas has ensured that there are tons of design options now available to the exhibitor for every single element of the booth. Take the case of a simple banner stand.
This has taken on many forms like the retractable banner stands, cassette-style stands, fabric banners, and back walls. A good booth provider should be able to provide the right mix of elements that can propel the efficacy of your marketing narrative.
The trade show rental exhibit expert will also inform about regulations and rules on certain elements (for example, the height of backwall and the side walls, or fire safety, electrical usage, or lighting) which differ from event to event.
Brand Graphics for the Trade Show Booth
Ask for brand graphics that convey the message of your brand, showcase your brand value proposition and demonstrate your USP. Right from using a dual tone approach on every area like floors and walls, to enhancing the impact of lighting, you will need to check out on a lot of factors with your booth expert.
Check with them how bold standout graphics, large hanging signs, and interactive components. You need to pay attention to the goals of the trade show before going ahead with the design approvals. So, if the goal is a product demo then the focus needs to be on close-up shots of the product. If brand awareness is the goal, then a Chronicle-based narrative will work well.
Visualization of Graphics is Important
An experienced trade show booth rentals company in San Diego will make sure to provide you with a 3D visualization of the layout, artwork, and the graphics for your approval before the actual building of the booth.
The use of palate and color scheme and its overall impact will be visible at the visualization/ mockup stage itself. This helps fine tune the eventual booth performance and avoid going for costly iterations.
How will Immersive Tech be Integrated at the Booth?
Use of immersive tech like AR/VR or gamification can heighten the level of interest and buzz at your booth. Large difficult to transport products find a suitable ally in AR/VR, where a person can get a feel of using the product virtually during a product demo.
A good trade show booth provider will also show how static elements like the backwall can double up as a backdrop for these immersive experiences.
Efficacy and Ease of Lead Generation
A dependable booth rental expert will suggest way to capture leads and help gather information seamlessly when the visitor is inside the booth. You can ask for platforms for lead management for database, kiosks for capturing customer feedback.
The staff can have a qualifying chat to assess that the visitor is really interested and is not a tire kicker. Then, you can incentivize the lead for sharing details with giveaways.
Manufacturing of Booth
This is a vital factor in deciding which booth rental provider to go for. Ask the vendor if it has its own manufacturing facility for the construction of the booth or does it outsource the manufacturing to some other vendors?
Typically, a company that does indigenous booth manufacturing is a better bet. They will be able to control costs well. Also, in case of any changes or last-minute updates, they can carry it out better than those who sub-contract the work. Especially for a first-time exhibitor, this aspect can influence the impact your trade show booth has eventually during the event.
Pre-Event Demonstration and Quality Inspection is a Must
Imagine if there was no demo of the booth and on the event day you realized a major issue with it? To avoid such catastrophes, it is best to go with a demonstration of the erected booth before the event day. Such demos allow you to have a walk around the booth, inspect how each and every element is laid out in actual and how it impacts the event participation objective of lead generation.
Right from wiring and lighting, to placement of marketing materials and positioning of the various furniture, every aspect will appear clear during these pre-event demos. If anything looks out of place or short of expectation, then you can let the expert know and he will carry out the change for you, days before the event has taken place.
Does the Company Provide On Site Support?
It is important that you get the necessary help before, during, and after the event, so that you and your staff can focus on the one important thing – pitching your product to the visitors. Forward-looking San Diego trade show booth rentals providers have realized this need and hence provide dedicated concierge with the rental booth.
This team will help all the way, right from shipping the booth from the warehouse to the event venue, setting it up, and post-show dismantling and transporting it back to the warehouse. They will also supervise that all elements are working in sync to deliver the best trade show booth experience to exhibitors and visitors alike.
Detailed Cost Breakup
Smaller booth rental companies may find it difficult to provide an itemized listing of the costs. But this won't be a problem with an experienced trade show booth rentals provider in San Diego.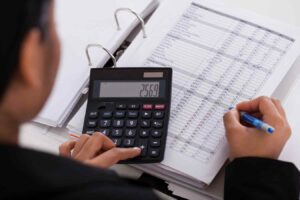 It can provide a detailed cost breakdown. This way, you know exactly how every dollar of your investment is being used for the trade show rental booth.
Trade show booth construction/fitment can constitute as much as 18 to 20% of the total event budget. Hence this can be a vital factor to consider. Such pricing transparency also ensures that there are no last-minute surprises or hidden charges that can make your marketing budget go off-track.
Are the Trade Show Booths Reusable?
Specific types of trade show booths like modular designs provide an additional advantage of reusability. Make sure to check with the booth rental expert if the booth is reusable across multiple events.
A reusable booth allows you to use the same elements in trade show booth at different events. From a budgetary perspective, this can be a great option to have. These versatile systems allow quick assembly and consistently high performance even if the booth has been reused multiple times. Certain components like graphics and carpeting can be updated to give it a fresh appeal and prevent it from looking dated.
These were some vital pointers worth considering when working with a trade show booth rental company. This way, you can extract maximum ROI when you bring on board a San Diego trade show booth provider to handle the trade show booth design and deployment.