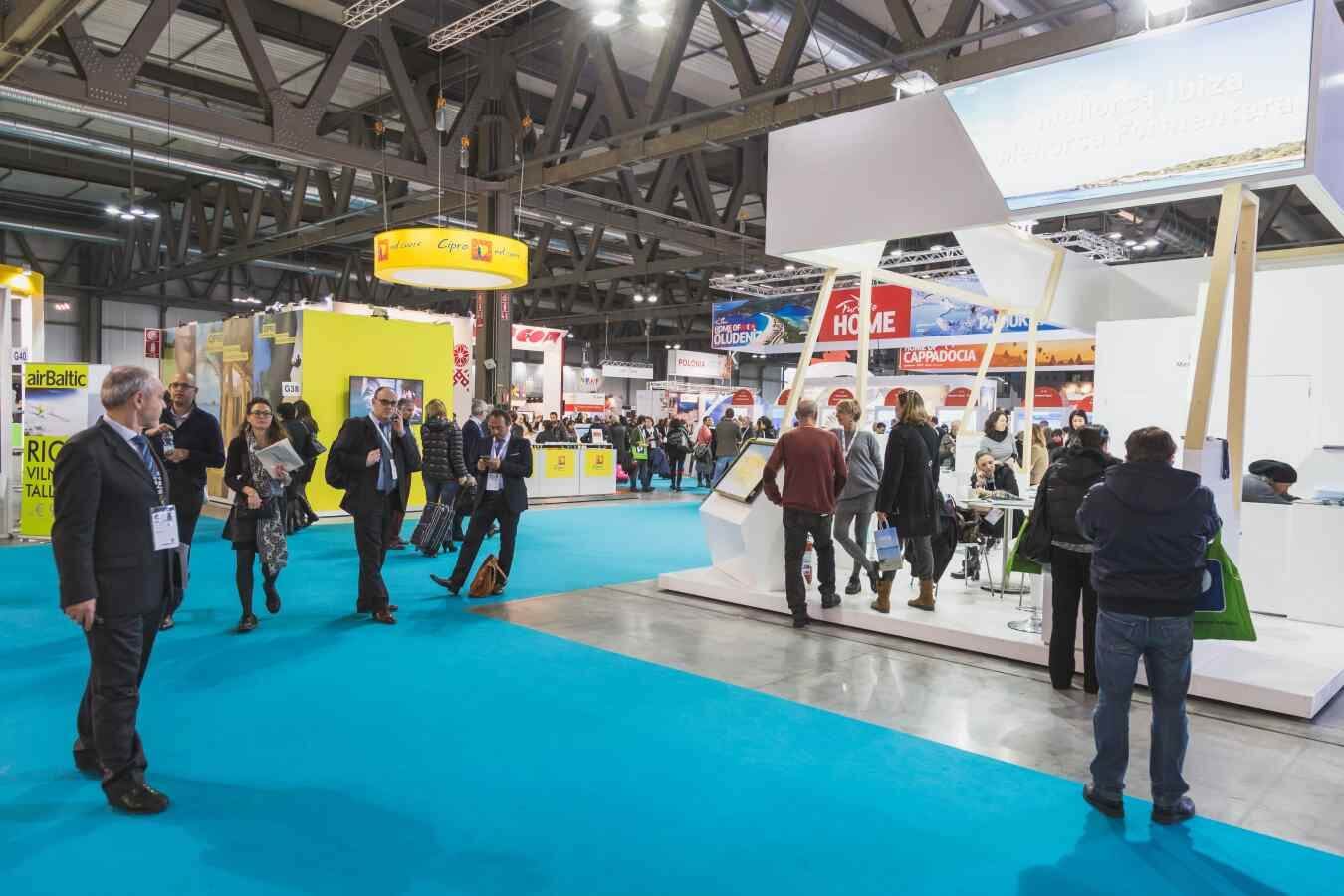 A Guide to Trade Show Solutions for Start-ups and New Market Entrants
A Guide to Trade Show Solutions for Start-ups and New Market Entrants
Trade show event participation offers a new market entrant with multiple opportunities to demonstrate brand value proposition, build a dialogue with diverse industry leaders, professionals, and prospects, in order to understand the mindset of the leading companies to gain better opportunities of business development.
In order to succeed at a trade show event, what you require is an expert trade show booth partner that offers comprehensive booth management services, excellent project management staff, timely delivery of your trade show display rental, and a great experience.
However, while planning for your trade show participation, you might encounter with not one, but multiple challenges in your journey. Let us look at these challenges and the subsequent solutions to eliminate them seamlessly.
1. How does Your Start-Up Build Traffic at the Booth?
It has often been seen that visitors tend to pass-by a booth display that has nothing unique or special to offer. During the times of such fierce competitive environment where a small development can make a huge difference for the growth of a business, it is imperative for a start-up or a new entrepreneur to offer its visitors a strong reason to visit their booth stand at the very first place.
Traffic building is one major field that poses a big challenge for the exhibitors during a trade show event.
In this tech-driven world, try to incorporate your trade show booth stand with the maximum number of technological equipment, such as audio-video enhancements, big LCDs, banners to captivate the attention of your targeted audience.
It not only makes them notice your booth in the first place, but it also enables your brand to build a certain amount of trust in your visitors towards your brand offerings. Once you capture the attention of your audience in the first place, the process of further convincing them to do business with you becomes a lot easier.
2. How to Pique the Interest of your Visitors?
A possibility can arise at a trade show event where the visitors might get confused about what you trying to project with your trade show display.
It is very crucial for your brand to channelize your business message well across to the targeted prospects to pique their interest in your brand offerings and stop them from searching anywhere else on the floor of the show for their business solutions.
You must portray the message in a clear and defined manner in front of your trade show audience by using impactful content, aesthetic graphics and the latest technological tools like robotics and Augmented Reality (AR).
Get your marketing team all geared up to answer any type of query that the visitors direct towards you at any given point.
You should have a quick response to everything while dealing with your prospect.
Associating your business solutions with their queries along with a perfect booth display puts your brand way ahead in the competition.
3. Why Should Visitors Choose to Visit the Booth of your Start-Up?
When the visitors arrive at your booth and start enquiring further about your brand products and services, the first question that arises in their mind is that how is it that your brand is better than others? Why they must choose you over your competitors?
Your marketing team must be able to provide viable answers to your targeted prospects regarding all such queries with the help of your trade show booth stand. Demonstrating your key brand differentiators before your audience in the form of graphical presentations and contextual reference is the right way to increase their engagement.
The goal of your trade show participation is to catch maximum leads that can only be rationalized with representing your brand as the most viable option for the business professionals to get connected with.
Place your brand trust in them by showcasing your best brand features in the best light, and embellish it further in your booth design for a much greater and powerful impact.
4. How does Your Start-Up Convey its Unique Selling Proposition?
Business professionals are always on a hunt to find a brand that offers a novel business idea to cater to their challenges. If you are a start-up that is exhibiting at a trade show for the first time, it remains a great challenge for your team to present your brand offerings in a way to attract the key audience in an instant.
You must highlight your unique selling proposition in a way that captivates the audience at the first glance.
Most of the new market entrants and start-up businesses work on the principle of offering something innovative and new to the business professionals that are based on a disruptive idea.
It doubles up your chances of coming at the forefront if you portray it well with your booth rental. The key here lies with how well do you explain these ideas to your trade show audience while not disclosing it to your competitor exhibiting right next to your booth stand.
Invest in a booth well and display your best and unique features to gather the maximum number of visitors, and get maximum lead conversions consequently.
5. Do you know the Right Colours to Depict Your Brand Personality?
Exhibiting at a trade show is all about creating a lasting memory of your brand for the visitors and get maximum trade gains out of it. First impressions always play the most crucial part in conveying your brand message to your trade show audience.
How well do you portray it is the key here. For the start-ups to make the most out of the trade show events, it is integral for them to invest smartly for projecting your brand personality with the right color scheme.
Introduce your brand offerings in a clear, concise and memorable way with an attractive color code that makes the audience stop at your booth, appreciate it for a while, and engage with your team to have an effective dialogue. It can very well be said that color selection plays the role of marketing arsenal.
If you are able to capture the attention of your audience with the right color scheme in your booth design, that can be chosen on the basis of the location of the event, your brand's base color codes, and the trending colors, you can very well be able to expand your business circle from a mere nothing to everything with your trade show participation.
6. Have you Chosen to Participate in the Right Trade Show Event?
One of the biggest challenges that are encountered by the start-ups is the problem of concurrent trade show events. Participating in a trade show requires that you stay present at a given location for a particular time and invest your time, efforts and resources wholeheartedly for it to achieve the desired results.
How do you streamline your choice of which trade shows to leave and which one to participate in? What if there are back to back trade shows within a tight timeline?
Traveling for a trade show event requires you to invest in properly to get the best results. There might be a lot of trade shows taking place at the same time in different locations.
What you must do is choose the right trade show booth partner that provides you with guided choices based on your industry vertical. Choosing the right trade show to display your brand offerings in front of the right audience would lead you to score higher as against your competitors.
7. How can you Trigger Actionable Behaviour in your Trade Show Visitors?
Trade show audience is often on the lookout to find that booth display that provides them something extra that they can keep as a fond memory of their visit. Most of the exhibitors often follow the traditional approach of displaying their brand offerings and providing nothing extra to the audience, at large.
If you are a new exhibitor, create offers, takeaways, and early discounts at your booth stand to keep the attention of your audience intact towards your booth stand on the floor of the event.
In addition to offering a novel solution to your prospects, a freebie or discount on your best products and services would be going to make a big difference for your business growth.
8. Do you Have Clarity on All Aspects of your Budget Outlay?
It has been observed in studies that most start-ups operate with small teams and in the initial stages, they have to make do without an angel investor or PE fund, meaning that there is a very small elbow room to expand the marketing budget.
Exhibiting with a tight budget often poses challenges for your team to gather the coveted segment of an audience out of your trade show visitors. How must you cater to this challenge to come out successfully with a budgeted resource base, at the same time?
Hire the services of the best booth organizers and developers that address these challenges of your brand's tight budget. In addition to this, your trade show partner must provide you with the right statistics of financial risks that are involved while participating at a trade show event.
You must do your study and research right before making a choice for your trade show booth partner that promises to deliver you the supreme quality of booth stand at the price of your choice. Once you become confident and overcome any budget-related challenges, it leaves you with one and only task of capturing the attention of your targeted audience with your eye-catching trade show booth stand.
Follow the above methods before entering into the trade show event game if you are a start-up or a new market entrant to get visible and successful returns on your investments. We wish you luck for your participation in the next trade show event.