Don't Make These Silly Mistakes With Your San Diego Trade Show Booth Rentals
The number of trade shows, exhibitions, and conventions that happen in San Diego aptly denote the city's importance as one of the prime business centers of the USA. Businesses consider it a matter of privilege exhibiting to visitors here in San Diego.
This is why companies from multiple industries like defense, software, automotive, technology, biotech, consumer electronics prefer the city to bring their brand closer to their target customers via trade shows and conventions.
With the plethora of opportunities comes the responsibilities of the brand to make a phenomenal impact at such exhibitions. Brand exhibitors will be able to successfully improve visibility if they ensure not to commit the below silly mistakes with their San Diego trade show booth rentals:
Mistake#1 –Arbitrarily Picking A Trade Show To Participate In
Imagine participating in a trade show for medical equipment when you are in the field of data analytics. It is unwise to not put proper time in preparing for the shows you will be participating in. San Diego plays host to several trade shows every year. It hosts more than 200 events in a year.
It is important to do your research about the type of visitors that will be at the events. It should be a close match with your target audience. This way, you can be sure on the viability and RoI of the trade shows that are of interest to your industry vertical.
You can do this by collecting data on the footfall of visitors, leads and conversion rates to arrive at the list of trade shows that you wish to participate in.
Mistake #2 –Placing  An Order For Booth Rental without Checking The Pricing
It is important to know what is the overall cost of the different types of trade show booth. Be it peninsula, pop-up exhibits, truss designs, or banner stands, you need to know the cost of the stands and the accessories that will accompany it.
Custom booths are generally priced at $125 to $325 per sq. ft. hence getting an idea on the pricing is important. Then you have the costs of shipping, installation, dismantling, wiring, and graphic design to be factored in.
Check with a few choices so that you can make an informed decision about which booth rental company to go with eventually
Mistake #3 –No Hard ETAs Set For Different Milestones Of The Trade Show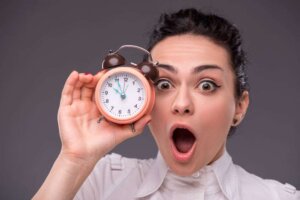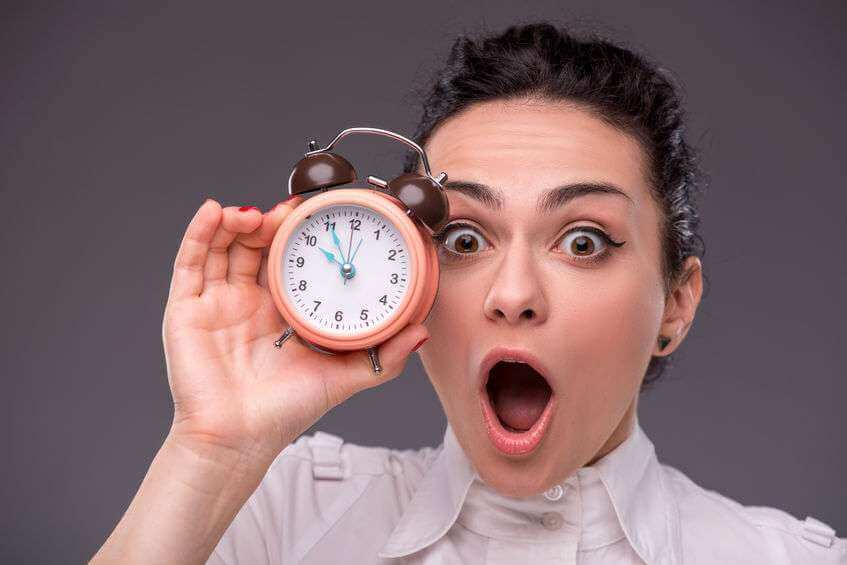 It is crucial to stick to the timeline provided by the organizers of the trade show. This timeline (plus some buffer) has to be communicated with the trade show rental companies so that they can have every element ready well ahead of time.
They also need to factor in shipping, drayage, and installation, all of which need to be ready well before the event starts.
It will be wise to ask the booth provider to divide the project into milestones with corresponding dates.
Mistake #4 – Not planning For Digital Signage
Imagine you strolling by a booth which doesn't have any information at all about what the booth or the brand is. It will lead to a poor visitor experience thus decreasing the footfall the booth gets.
Hence it is vital to have welcoming, bright, and energetic signages that command the visitors' attention as they are walking by. It makes your presence felt on the trade show floor in the form of an eye-catching design at the entrance.
This amazing first impression will prompt the visitor to step into the booth to engage with your staff. Deploy the digital signage at a decent height of say 10-12 feet above the ground and test its visibility in varying lighting conditions that you are likely to get at the trade show venue.
Mistake #5 – Trade Show Appearance Not Matching with your Brand Philosophy

Your value proposition needs to come out with every element installed in the San Diego trade show booth rentals.
For this, it is important to provide a brief or deliver a presentation to your booth rental provider well in advance.
This will help them comprehend your brand's value proposition. They will then showcase the different themes that can go well with your corporate philosophy. Pick one out of these which matches with the corporate narrative you have set for the target audience.
Mistake #6 – Going For A Bare Minimum Booth Design
Every participant at the trade show would be in the same line of business as yours. Then what is that 'X' factor that will pull the trade show visitors towards your booth and not towards the other SMEs and enterprises participating at the event? In order to get that 'X' factor, it is imperative to stay away from basic booth designs.
Accessories and supplies like overhead hanging banners, banner stands, innovative lighting, custom prints, and digital signage all go a long way in instilling a buzz around your brand and generating sustained interest towards your booth.
Your trade show booth rentals provider will be able to help you with enhancing the different areas like entry gate, front desk, demonstration area, discussion area, meeting area, exit gate, and furniture placements.
Mistake #7 – Over Cluttering The Booth Space
You need to leave adequate space inside the booth for visitors to walk around freely without bumping against anything.
Visitors at San Diego trade shows like to strike conversations and are upfront to ask questions. Facilitate such conversations between your trade show marketing team and the visitors.
Keep furniture to the minimum and use it only for meetings, discussions, and display of products and solutions. Do not clutter the area inside with inventories.
It is recommended to visualize your San Diego trade show booth rentals as a retail storefront and keep it as clutter-free as possible.
Mistake #8 – Mismatch of Booth Colors with the Shades Used In Marketing Collaterals
Colors and shades have a psychological and cognitive impact on a brand's recall value. The color theme should be consistent in all elements on display at the booth. It should match with your other marketing materials too.
Visitors not only get educated better about your brand, but they will clearly identify your brand even from a distance when this point is taken care of.
Mistake #9 – A Disconnect Between Visitors And Your Brand
You have successfully prompted the visitor to step into your brand. Once inside, the elements need to work cohesively to attract the visitors further into the sales funnel so that he/ she eventually ends up being a customer for the brand.
Deploy interactive kiosks at your booth to collect feedback. Ask the designer and builder of your San Diego trade show booth rentals to provide necessary interior design, floor planning, electrical wiring and furniture for this.
Mistake #10 – A Disconnect Between On-Site and Online Marketing
This is a decisive factor – establishing a close connection between on-site and online marketing. So, you can build a pre-event hype around your participation at the event and how your brand is sponsoring a lunch/dinner session.
During the session, you can post regular updates on your social media handles about how the day is progressing and which industry influencer you are engaging with.
Similarly, post the event, you can add some snapshots of the interesting highlights from your participation at the event. This way, you sync the onsite/online experience seamlessly.
Mistake #11 – Accommodation Extremely Far From the Venue
Your hotel needs to be situated close to the exhibition center. This way, you can cut down the time on shipping the booth materials to the exhibition center and back.
For instance, if you are exhibiting at the San Diego Convention Center then some names like Hilton San Diego Bayfront, Manchester Grand Hyatt, and Horton Grand Hotel can help you save time on unnecessary commuting.
Plus, you can look at public transportation services like Amtrak (Santa Fe Depot) and MTS for airport transport to the convention center. Remember, every second saved on traveling is a second you gain in enhancing your trade show booth appeal.
Mistake #12 – Keeping Your Booth Unguarded
Be assured that the event is going to be jam-packed with participants (and even competitors dropping by to see your marketing forte). When your team is busy engaging with prospects and pitching your business to them, who will be guarding the valuable elements in the booth?
You would need a concierge team that can be alert and serves visitors when your team has got its hands full.
A good trade show booth provider will arrange for a concierge that can look at the installation, dismantling, as well as guard the booth in the busy hours.
With these tips, smart brand exhibitors will be able to create a warm and welcoming ambiance with their San Diego trade show booth rentals, boost engagement and enhance the revenue generation capabilities of the brand.