Top 15 Best Trade Show Giveaways - 2019 Edition
Inspired Promotional Item Strategy
Your promotional item strategy is about to get an upgrade. We have compiled a list of the top 15 trade show giveaways here in 2019. Not surprisingly, several eco-friendly items made the list.
How This List Was Configured
Our marketing team scoured the web, researching trade show giveaway ideas.
The list has dwindled to 15 items that satisfied the criteria mentioned below.
The list was then distributed to the office crew so everyone could rank their top 15 items.
The top 15 list you see below reflects the collaborative process – we had a blast putting this together for you!
Criteria: What Makes a Good Promotional Item?
The answer might get a bit subjective, but some features need to be present. The best trade show giveaway is the one that hits the sweet spot between all these features:
Budget-friendly:
You can easily overspend on giveaways. While generosity is a virtue, you might consider a reverse-engineered approach. Set a comfortable budget, and then divide that number by how many items you need. Looked at a different way, you may decide to offer certain higher-priced items for established customers and lower priced items for general prospects.
Limited Size &Weight:
Potentially the most non-negotiable feature, a good giveaway needs to fit in the average suitcase or carry-on bag easily, and be kind to lightweight traveling.
Has Longevity:
It is unlikely that your giveaways will lead to sales at the show. However, if a giveaway has longevity, it will be highly utilized, and the recipient comes across your logo countless times. If they become ready to purchase, you should be at the forefront.
Has Relevancy:
A giveaway should be relevant to your brand, product, or service as well as relevant to the times. This is not to say that you must be at the mercy of trends. But if something is popular, it will likely be considered appealing to many attendees.
The Top 15 List
Each of the items on this list come in various formats, varieties, and even materials. For example, there are many different types of reusable straws – silicone, stainless steel, ones that come in a bag, ones that come in a plastic tube. We recommend shopping around to determine which style is best for your trade show giveaway strategy.
#1 Portable Chargers
Also known as power banks, this is a promotional item that will be highly utilized – both at the show and long after the show. Trade show attendees likely travel a lot and use a wide variety of devices. When power is running low, a portable charger with your logo on it will consistently be a lifesaver.
#2 Water Bottles
Lots of options here: stainless steel, insulated, double-walled, copper lining, etc. You can also experiment with fun, eye-catching colors to go alongside your logo. A custom water bottle is durable and has the potential to be used for years. Bonus: they cut back on plastic bottle consumption!
#3 Draw String Bags
A variation on the tired tote bag option, drawstring bags are a cost-effective trade show giveaway that can be used right away – to carry other stuff! After the show, they can be used daily, keeping your company front and center.
#4 Cool Cubes
Eliminate watered-down drinks with food-grade stainless steel ice cubes. Inside is a non-toxic gel to keep the cubes cold, and they can be reused over and over again. Your logo can be laser engraved on the cubes or customize the outer packaging with your logo and brand messaging. Cool cubs make an excellent giveaway for top tier customers or executives.
#5 Socks
One of the most practical gifts you can give anyone – socks! Take it to the next level with bright colors and custom messaging to make a fun gift that the recipient can get a lot of use from. We heard of an exhibitor winning an award for best promotional product with their custom socks giveaway!
#6 Popsockets
How many times a day does the average person use their phone? Countless times! Think of your logo being on a popsocket and how many times your brand will resonate with the recipient.
They are trendy, yes, but for a good reason. Besides the gripping feature, be sure to mention that it allows phones to be stood up for video chatting – a common task of the trade show professional.
#7 Flash Drives
Having a flash drive handy is incredibly useful with all the data we need to store and files we need to transport. Flash drives can hold documents, music, movies, or books. Slap your logo on the outside, and potentially your brand will be seen daily.
#8 Reusable Straws
With plastic straws becoming a controversial item, reusable straws are becoming a popular eco-friendly option. Choose from a wide variety of materials like bamboo, silicone, or stainless steel as well as different packaging options. Your brand thought about with each sip.
#9 T-shirts
Tshirts are a tried and true way of prominently displaying your logo and other brand messaging. It will cost a bit more but consider a funny or engaging message on the back of the shirt as well.
You can make different shirts for different segments of customers with unique designs and messaging for each. Or keep it simple and straightforward with just your logo on the front.
Consider ordering unisex shirts in various sizes to increase the likelihood that the shirt gets worn by recipients. As with many other items on this list, shirts come in a variety of materials and levels of quality which can be good talking points.
#10 Mints
Cool! (Pun intended). Mints might seem like a silly gift, but when you think about it, they do satisfy all the criteria for an excellent giveaway. There are many ways to customize this gift.
The outer tin can be custom designed and consider the sizing and embossing of the actual mints inside. Just think, with all the fresh breath you are promoting, you are facilitating more conversations at the show! And when the mints finally run out, the tin can be repurposed.
#11 Shot Glasses
Like many other items on this list, the shot glass giveaway comes with many customization options. Shot glasses come in ceramic, glass, stainless steel and acrylic materials and various sizing and shape options.
All with your logo front and center and in the minds of recipients – associating your brand with fun and thinking back to your successful interaction at the trade show.
#12 Smart Wallet
As seen in the picture, smart wallets stick to the back of cell phones and make an instantly-valuable giveaway. Your logo will be seen each time the recipient reaches in to use a card.
Look for smart wallets with RFID cards that protect from unauthorized scans or unwanted readers. Pro tip: put one of your business cards inside before you hand them out!
#13 Lip Balm

Whether it's the scorching summer sun, dry winter months, or just a lot talking, lip balm can be super handy. This item is very budget-friendly, and since it has a long shelf life, your brand will be visible for longer. Opt for a unique presentation with the pictured silicone holder rather than the classic tube shape.
#14 Sunglasses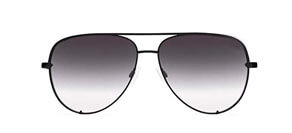 Practical, cool, useful, and potentially very budget-friendly – sunglasses are a classic trade show giveaway option. Most are so cheap that they don't work very well. So, you might opt for decent quality and talk up how your sunglasses are better than any other being given away.
Depending on what kind of vibe you are going for at your custom trade show exhibits, your team might even wear them during the day to have some fun and stand out! Look for vendors that offer a microfiber bag that can also be useful for cleaning screens on devices, let alone the sunglasses themselves.
#15 Koozies
Rounding out our list is a giveaway that is affordable and comes with many customization options. There are koozies for cans, bottles, and you can get creative with the design to make them pop. Design a cool koozie, and your brand will be cool to your audience.
Wishing You Happy Giveaways
We hope this list inspires your promotional item giveaway strategy! There are several eco-friendly promotional products on this list, but there are many more options out there.
Search "eco-friendly" on your vendor's website for more options if that is important to your brand. We like the wooden mental block set and the mini blossom kit.
Remember, each item on this list comes with many different material and format options so you can love the item you are giving away to your audience.