Unlock new opportunities at the

KCON LA
The KCON LA is a one-of-a-kind convention that celebrates Korean pop culture and gathers fans from all around the world. This event is set to commence from August 18 – 20, 2023 at the LA Convention Center in Los Angeles, California.
Featuring concerts, workshops, panels, and meet-and-greets with popular Korean celebrities, the show is much anticipated. While other exhibitors have already decided on various convention booth rentals from us, have you finalized your trade show booth design for the show yet?
The KCON LA has become a mecca for K-Pop fans, with performances by some of the biggest names in the industry. The convention also features a marketplace where exhibitors like yourself can showcase your products and services to a highly engaged and enthusiastic audience. You also have the opportunity to interact with attendees, generate leads, and raise brand awareness, and hence it is advisable to invest in a trade show exhibit that guarantees return.
Exhibiting at KCON LA is an excellent opportunity for you to tap into the growing popularity of Korean pop culture. The event attracts a diverse range of attendees, including young adults, families, and people of all nationalities and backgrounds. Furthermore, KCON LA provides you a platform to network with other businesses in the industry and gain valuable insights into the latest trends and developments.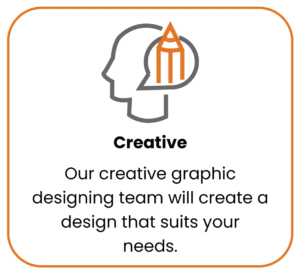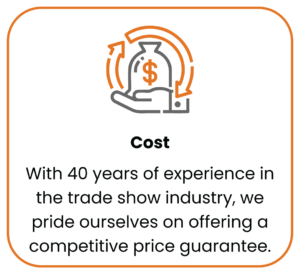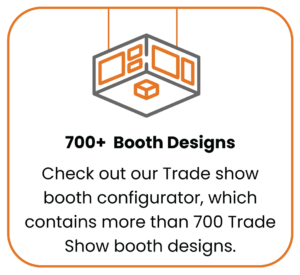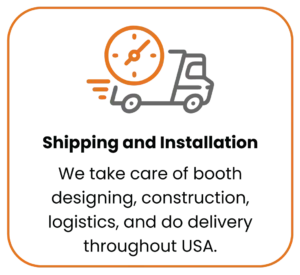 See what our client have to say about us
Check out some of our work!
From a 4'x4' pod to over 3000 sq ft trade show booth design and rental. we do it all!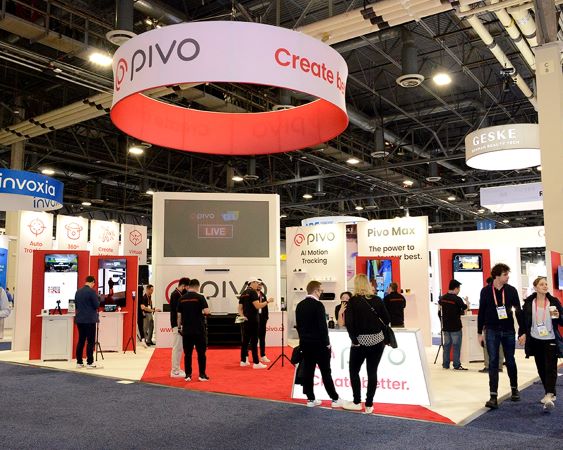 Want a creative booth solution for AACR 2023? Get in touch with us!