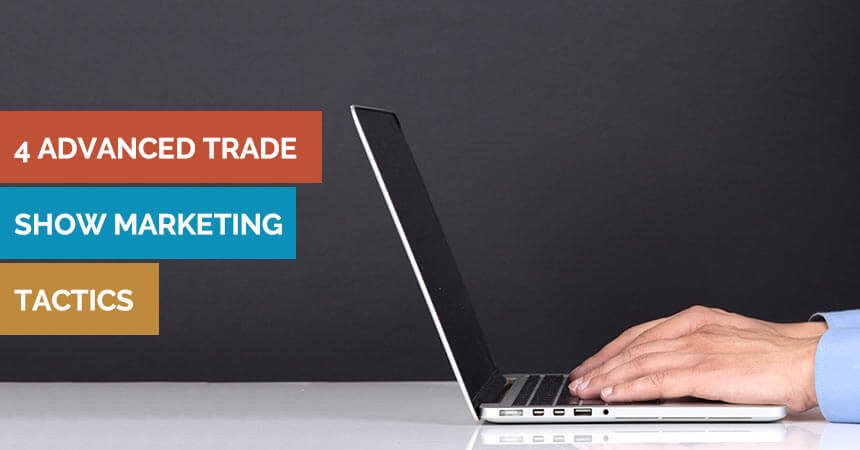 4 Advanced Trade Show Marketing Tactics
4 Advanced Trade Show Marketing Tactics
Trade shows provide an excellent opportunity to network with industry experts, meet and mingle with your direct competitors, and most importantly, to present yourself to prospective clientele who have a direct interest in the services that you provide.
Being at the trade show puts you in the center of your industry's action, giving you the best opportunity for making meaningful connections and growing within your industry. In fact, B2B marketers actually rate in-person events like trade shows as the most effective of any marketing opportunity.
However, simply arriving at a tradeshow with a pocket full of business cards isn't enough. While a trade show provides an excellent opportunity to size up the competition and network with industry experts, by attending you are putting yourself on display just as much as you are there to see what other people have to offer.
The trade show atmosphere will put your business side by side with your biggest competitors and front and center for your most important potential clients. What is it about your business that will draw those clients into your camp and away from your competition?
Before heading to a trade show, you need to analyze your marketing tactics and consider what strategies you can employ to put your best foot forward on the big day.
Here are a few tips that can help you make the most out of your trade show experience:
Partner with an expert. The businesses who are most successful at trade shows take advantage of trade show experts. Exponents can help you develop a booth and marketing strategy that will present your business in the best way for your company's needs.
Plan way ahead of time. A trade show is not something you can go into last minute. First, you need to apply for your spot, which means meeting the deadline of the trade show organizers. Beyond that, you need to have plenty of time to ensure that your marketing materials and presentation are in the best shape before you arrive.
Plan to show AND tell. Most trade shows have expert panels and lectures to open the door to conversation on important industry topics. You are a business owner and industry expert, so show it. Try to become a speaker at the trade show and then have your booth available to back you up.
Go in with specific goals. The only way to know if a trade show is successful for your needs is to go in with goals that are specific to your needs. If you don't know what you want to gain from the trade show experience then there will be no way to tell if you got what you wanted out of it.
A trade show is a great experience for a business of any size, but if you are going to do it you have to do it right. Exponents can help you develop a trade show booth and marketing strategy that will impress both potential clientele and the competition.