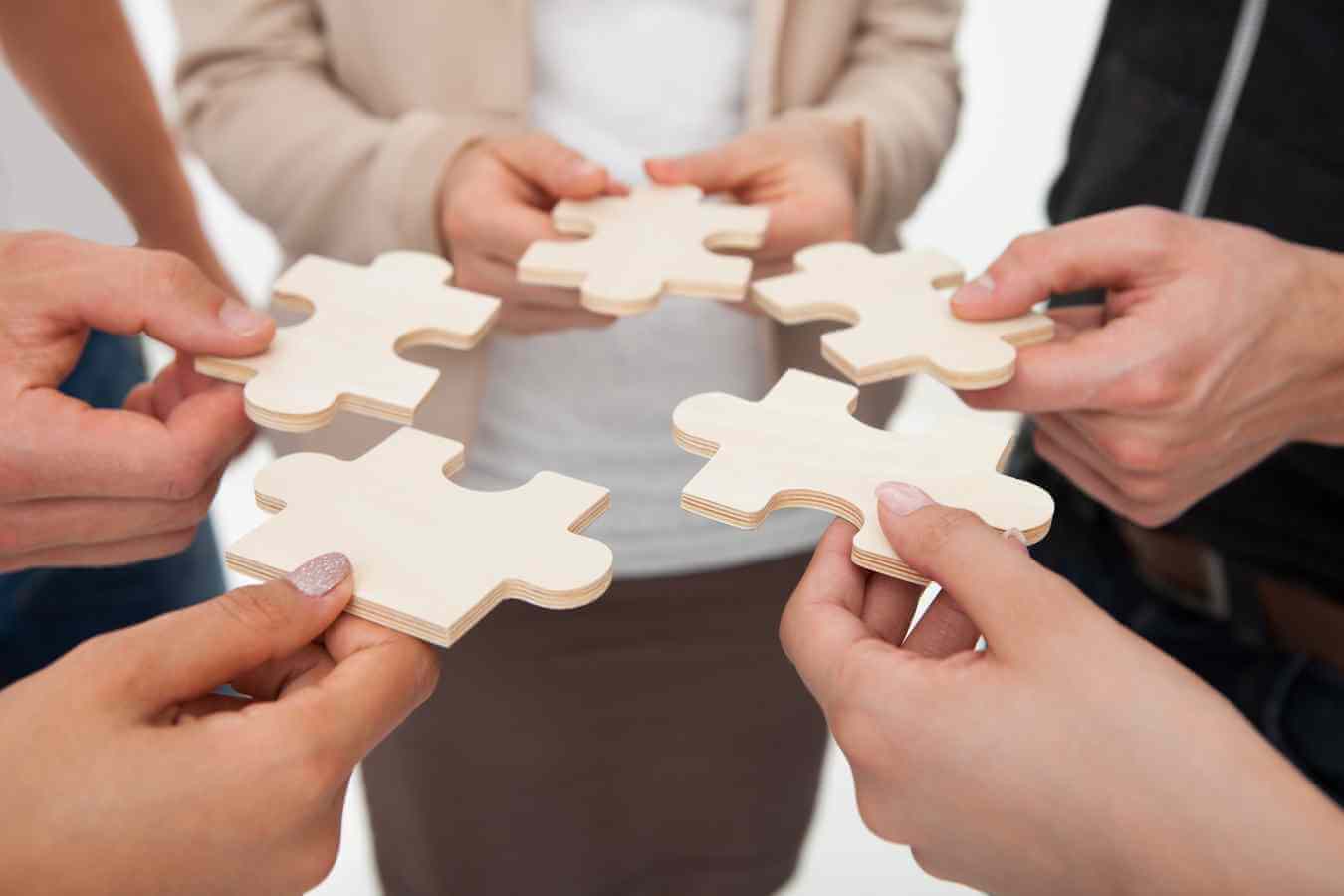 5 Lessons from Black Hat USA to Scale Success at Your Next Trade Show
5 Lessons from Black Hat USA to Scale Success at Your Next Trade Show
A brand image is what people talk about your brand when you are not in the room. As a marketing executive, if you have participated in a trade show you would beg to differ.
On the floor of a trade show people talk about your brand, recognize it, criticize it or worse completely ignore it, all in front of you. A trade show is an acid test of your brand image and what better way to crack the code of a trade show than borrowing a leaf out of the book of the Black Hat USA that is held in Las Vegas.
The Black Hat USA Serves Some of the Best Lessons of Trade Show Marketing
What makes the Black Hat USA in Las Vegas so special? For the uninitiated, it is the biggest assembly of the biggest IT system security enterprises that offer solutions to do the tightrope walk between data privacy and security.
Second, the Black Hat USA in Las Vegas is now officially in its 21st year. It speaks volumes about the sustainability of the trade show and its continuing strategic importance to the giants of the IT security industry.
Third, the footprints of participants and attendees speak for themselves: 18,000 attendees and 199 sponsors coming under one roof, is amazing.
Fourth Black Hat USA in Las Vegas finds all these tech giants reinventing trade show marketing year and after year with some of the most awesome trade show booth design ideas, portable trade show booths and custom booths.
The event serves some of the most fascinating lessons in trade show marketing thanks to the trade show booth design companies, the unsung heroes behind the larger than life brand projection of the trade show participants at the show and their continuous innovation in offering the best booth rental services of design, installation and delivery.
The Five Top Lessons to Learn from the Black Hat USA, Las Vegas
As said above, a visit to the Black Hat USA is always a learning experience for any marketing man true to his salt. As one of the top trade show exhibit builders in Las Vegas, we have chosen these top five lessons from the event so that those of you reading this piece get to benchmark these best practices for your brand at the next trade show in the United States. Take a look:
1. Business Intelligence Collection and Analysis
What is the first thing that your marketing team should do when you plan to participate in a trade show?
Your marketing team should ask for the prospectus of the trade show, seek insights on the participants and audience and even better; share it with the trade show booth rental provider when finalizing the RFP document.
The Black Hat USA prospectus serves some very important insights like the following:
the attendee profile
top industry vertical participants
amount of time spent by visitors in business halls
prospects for diffusion of knowledge on best practices
Sharing these insights with the trade show booth design companies can actually help your brand to get the best out of them in terms of your requirements of project management and identification of your precise requirements of trade show booth design, trade show displays, brand content and floor space planning.
2. Pre-Show Marketing and Stakeholder Engagement
It is great that your brand aims to participate in a trade show. How many people apart from your marketing team know that you shall be there at a said trade show on the given date?
Further, why should industry contemporaries (including your clients, prospects and even competitors) feel it necessary to visit your marketing team at the trade show?
They can always visit your website, social media properties or simply call you to discuss matters. Would they take the pains to visit your booth at the trade show?
The answer is they would if you do care to inform, convince and remind them of the value that your brand can create for their business at the trade show.
Your email marketing, social media marketing and paid search advertising campaigns should not invite them to the event because you shall be there. Instead think empathetically.
Ask clients and prospects about the biggest challenges that they are facing in business as on date and brainstorm on how your brand proposes to resolve these.
The brand communication and pre-show marketing should premise on value creation and empathy not on what your brand sells.
3. Train Trade Show Booth Staffers to Empathize with People
Even as you decide on the team of trade show booth staffers that shall essay ambassadorial roles for your brand at the trade show, reinvent the way they engage with people from industry verticals.
Refer to the business intelligence on participating industry verticals and leverage it to develop jaw-dropping brand content and graphics for your portable trade show displays, audio-video pieces and furniture.
Ask your trade show booth staffers to research and jot down the most important industry vertical specific challenges that they aim to discuss with visitors.
Train them to build dialogues strategically by mapping the pain points in the customer journeys from said industry verticals. At which pain point can your brand step up, offer solutions and make a difference.
The difference or the value creation can be envisages in terms of cost reduction, improved quality, increased top lines, widened margins, reduction of cycle time of operations or even enhanced level of user comfort.
Remember the Black Hat USA features not only some amazing tech giants but also some highly empathetic sales executives that do not sell products and services but offer solutions.
4. Showcase Solutions not Products to Visitors
The Black Hat USA has also served up some great examples on demonstrating solutions not necessarily products and services only. Your brand too can pick up cues from these IT security tech giants and personalize them in the context of your industry vertical.
As long as your brand graphics and content speak of the ways in which your brand chooses to empathize with clients and prospects, visitors will have a demand for your brand and will be inquisitive about your offerings and throng your trade show booth.
Make sure that the walls of your trade show rental booth, interiors and portable trade show booths talk about client challenges and your solutions.
Consult your trade show rental booth designer and builder to explore some innovation in trade show booth design ideas to add dimension to your brand storytelling.
5. Choose the Location of the Trade Show Rental Booth Strategically
Look at the prospectus of the Black Hat Show and how the organizers have differentiated the pricing of the trade show booth locations strategically.
Of course, it helps if your marketing team has a higher budget to work with. If not, you should still be one of the early birds to avail of a location that best suits your interests at the trade show and enables your marketing team to engage with visitors with a hint of a competitive advantage over industry contemporaries.
It shall be great if you can show the trade show booth designers around the space that shall be allotted to your rental booth. It always helps if the trade show booth design companies can get a hang of the location, layout of the premises, key entry and exit points, and lighting and ventilation facilities and then proceed towards the trade show booth design aspects of your project.
Remember that getting access to the best custom booths is about how well your marketing team briefs the booth rental service provider and how well they collaborate with you to zero down the gap with your requirements within the domain of your budget and timeline.
Great custom booths are about leveraging the conditions that you get at the venue to your advantage. Confirm your participation well in advance and see that you get the desired location for the trade show booth design ideas to be used to good effect to exploit the conditions.
Over the years the Black Hat USA in Las Vegas has turned up glorious chapters of visitor experience and engagement. Remember that great trade show participation is as much about consistency and repetitiveness as much it is about discrete event specifics.
The Black Hat USA in Las Vegas has seen brands repeating great trade show experiences for 21 years. The point is that your marketing team would like to assess the feasibility of repeating the hacks that you wish to borrow from this discussion or any other source, not for just one trade show but over successive trade shows.
Setting new benchmarks is important and it is equally important that you have a similar performance across successive trade shows that you are participating in, over a span of time and across locations.
Be it Atlanta, Anaheim or Brooklyn, the objective is to maintain the same standards when it comes to your brand messaging at trade shows and thus offer visitors seamless visitor experiences across space and time. Seamless visitor experiences: is not it what great brands offer at trade shows and beyond?