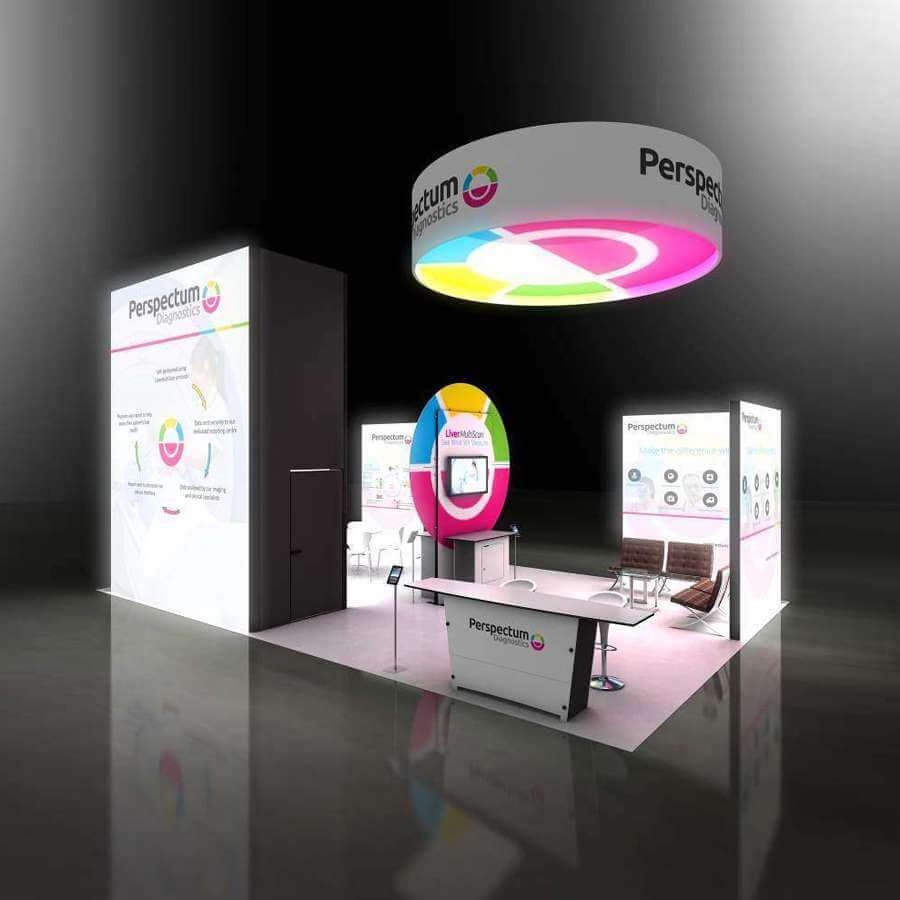 Little Changes That Make a Huge Difference in Your Trade Show Booth
Little Changes That Make a Huge Difference in Your Trade Show Booth
Level up your booth game for your upcoming trade shows! We've got a few ideas to help you amp up your trade show presence.
Enter the world of custom trade show booths…
Without a doubt, the booth is usually what influences first impressions at any trade show! Your booth's look can mean the difference between a mildly interested passerby and a new lead. Have you been creating your own look? Consider whether it's time to have someone else take care of your exhibit booth's layout and design. It's not as expensive as you may imagine, and with the flexibility in booth size and style, you might be pleasantly surprised at what will work for your budget.
…or give your old custom booth a revamp
If you've already been using custom trade show booths for a few seasons already, consider a booth makeover for upcoming trade shows. There's nothing worse than an uninspired booth. Breathing new life into your design can give the whole team new energy.
Declutter!!!
We don't want to sound like anyone's mother, but a clean and minimalistic space works wonders against the crowded backdrop of major trade shows. Consider creating just one or two areas for customers to focus on in your both. The rest of the booth should feel clean and clear, so as not to distract the crowd. This can even work for larger booths, depending on your booth's location in the trade show.
Reconsider your graphics
Along the same lines as the previous point, you might want to reconsider how your graphics appear. Looking at graphics by themselves is very different than seeing the same images in a crowded space. Simplicity and a "decluttered", minimalistic look might get you more attention when it comes to banners and signage, rather than trying to give visitors full-blown visual feast! The same goes for your pamphlets. When everyone is handing out freebies, it's especially important to consider everything from how your branding stands out and elicits memories of show meetings, to the key messaging, to the physical products or materials they're printed on.

Add some height to your exhibit booth
There's no question… people notice tall booths! Adding a tall overhead element to your booth can help you make an impression. PacLights, one of our clients, combined tall booth elements with overhead hanging signage to make a monumental impression! This trick is really effective and can also give you more space to hang digital displays and show off your other graphics.
Another way to "grow" your booth is to used a raised platform, like TNA did. Raised platforms instantly give your booth a high-end look, and can be outfitted with ramps to make it inclusive for visitors with disabilities and limited movement.
Exponents has helped create fully-managed, full-service custom trade show booths clients exhibiting across the U.S. Are you already making plans for your next trade show booth? Browse our turn-key booths and let us know which shows you're planning to attend. We're here to help.