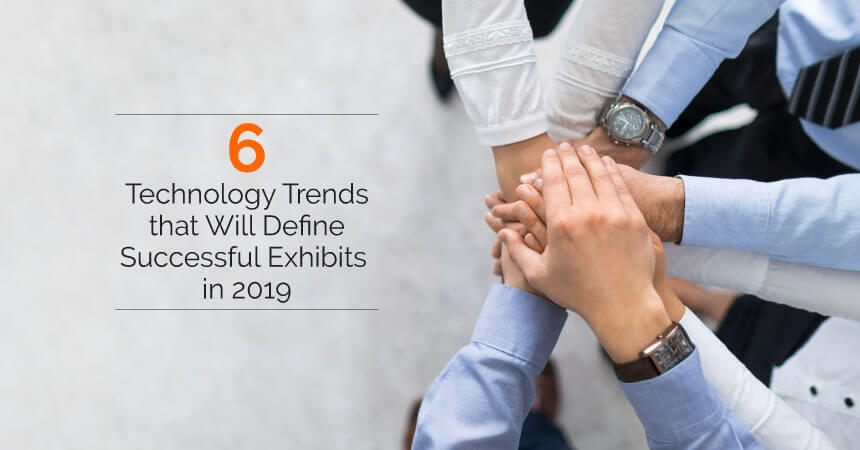 6 Technology Trends that Will Define Successful Exhibits in 2022
6 Technology Trends that Will Define Successful Exhibits in 2019
If you are a regular on the trade show circuit, you might have heard of Las Vegas' most anticipated event of every year, the Consumer Electronics Show. And if you have heard of CES, you probably know about all the mouthwatering tech that was unveiled by the biggest as well as smallest technological and electronic innovators from all around the world this year.
From bots that fold laundry to robotic cars that walk, eye-tracking VR headsets to hearing-adaptive earphones, the show saw some of the juiciest and most advanced creations and up gradations enjoy their time in the sun.
And even though this may not seem highly relevant to you unless you are a part of the tech industry, it does hold pertinence as far as your standing as a tradeshow regular is concerned. Because these newly-released innovations set the tone for the technology trends that will take trade shows by storm this year.
Exhibitors tend to adopt concepts and gadgets that will increase the efficiency and affordability of promoting their brand on the platform while simultaneously appealing to a large potential customer base.
So, if you want to know what you'll be up against (and what you should be striving for in your booth design) when you show up at your next trade show, here's a taste of all the technology trends in 2019 that will play starring roles in every successful exhibiting experience:
Evolving Trends in Audience Interaction
 This is a fast-changing avenue that you definitely need to stay on top of. The days of live-streaming your trade show exhibit are slowly going to phase out, for even though this one-sided form of interaction allowed you to reach out to a larger audience, the crucial component of conversation or interaction was missing for those viewing online.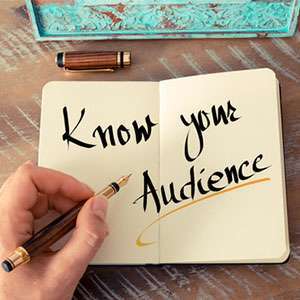 With hot new ventures like Slide, that is no longer the case. You can now not only live to stream your booth to a larger audience both within and outside the site, but you can also access their inputs, comments, and questions.
Online visitors can get their queries answered, you can poll on specific data points to gather instant feedback, and you can improve the overall quality of discourse tenfold.
Referrals As A Service
The referral landscape is changing at a brisk pace. Of course, you are going to continue to advertise your event participation on social media and have friends pass it on to their groups.
However, this results in rather random advertising without any means to actually quantify the quality of views. All of this is set to change with startups and industry communities that build networks based purely on business relationships.
So, when you advertise here, your message is passed on via other strong communities to the right kind of audience.
And when three people sign up based on one referral, you can rest assured knowing that four highly enthusiastic attendees will be visiting your exhibit.
This generates positive interest, a buzz around your brand and also confirmed participation at your event where you can then amaze them with your highly-targeted pitch.
Proximity Marketing
This trend has been on a steady rise for a few years now, and our team at Exponents Insta USA Inc is of the opinion that it is going to be a gamechanger in 2019, too.
The visitor experience is becoming one of the most important parameters by which events are now graded, and nothing can help to measurably improve customer engagement like proximity marketing.
Beacon technologies help drive interaction and align customer behavior at all major events. Event organizers use NFC technologies to register users rapidly, thus avoiding long queues at the entrance.
They also alert attendees to specific events or sessions being held at a particular time, so as to encourage participation. You can even put the technology to work for you by sending push messages or alerts to customers when they are alongside your booth.
Because these systems record customer behavior, they are invaluable in identifying those who'll be most interested in what you have to offer.
Gamification
Everybody loves a good competition. Gaming is an unparalleled method of improving morale among attendees and keeping the excitement alive and kicking through the whole day on crowded show floors.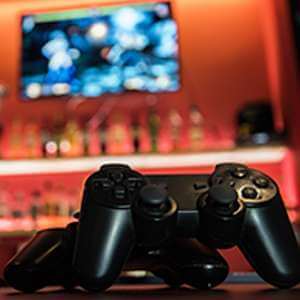 And while a variety of gaming technologies have been around for years, today's tech advances have brought unbelievable alternatives well within your reach.
You can spice up your demos and presentations by adding in interactive elements and surprises that require audience participation. This will keep your visitors on their toes and engaged throughout.
Promote your brand and your product through interactive games within your booths like Jeopardy or reward wheels. Set up social media contests that will encourage participation in the virtual world as well.
Video walls at the back of your trade show exhibit can feature live feeds or even use Virtual Reality content. The latest improvements in technology now feature screens with enhanced readability and virtually no glare. You will realize that event organizer themselves are highly enthused by gaming alternatives since they help ensure visitors stay at the show for longer.
A simple game of a virtual treasure hunt assisted by NFC technologies can ensure that visitors go to almost every part of the event floor, thus providing each booth with significant footfall. So, make sure you understand how your event organizer is helping you broadcast your messaging.
Enhanced Interaction Techniques
When we think of electronic displays, there are two hackneyed yet crucially important buzzwords that come to mind – interaction and customization. It's safe to assume that all trade show exhibit displays that are electronic in nature must be user-friendly and intuitive for customers to instantly catch on to your messaging.
The use of touch-screens and interactive video walls provides a fresh perspective to customers that give them a feeling of being in control and driving the direction of your interaction.
This is also the perfect means of giving your special guests an insight into your brand's story and entrepreneurial journey, thus allowing them to identify with your growth.
Many brands also use electronic signage to provide customers with a sneak peek into their product's development process, making it that much more relatable to a layman.
Virtual and Augmented Reality
Again, the same Virtual Reality technologies that seemed prohibitively expensive until a few years ago are now much more financially viable. The advantages of investing in VR far outweigh the expenses, primarily because it leaves clients with an immediate impression of your business being technologically superior.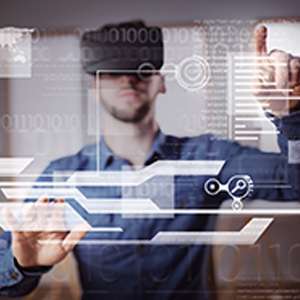 You can orchestrate an immersive experience that tells customers your brand's story or engages them in a creative sales pitch, while also giving them ways to interact with your latest products.
One of the biggest upsides of investing in VR is that you are able to create a virtual space that need not be limited by the square footage of booth space that you have on the floor.
Let your imagination fly! For e.g., your VR booth could take your visitors to your actual business location where they could interact with your team remotely.
Advances now allow for even product demonstrations to happen through VR or AR technologies, like the demonstration of a new vehicle.
A note of caution – everything within your booth, including the VR or AR demo stations, must have a purpose that is tied into your messaging. Customers can effortlessly see through attempts that are devoid of a deeper meaning.
Getting Pros on Board
In addition to these above-mentioned trends, technology is revolutionizing the way in which leads are gathered, feedback is sought, and customers are encouraged to navigate towards your booth.
Interactive displays can speak directly to your core base on everything from queuing time within your booth to how many products are yet to be sold, and any other major contests or events scheduled within your trade show exhibit, to make sure that they have a comfortable experience and do not miss out on anything important.
If all of this seems overwhelming, it is probably because it can actually be so. And that is where guidance from the professional booth manufacturers at Exponents Insta USA Inc, who are enveloped in industry trends every day of the year, can prove to be invaluable.
Our services can take care of everything from the visualization of an optimum design to the construction of your booth and its displays, along with taking care of all administrative hassles like shipping, installation, and so much more. Get in touch with our team today and create an exciting trade show booth that holds the power to communicate with attendees via intuitive design and the latest in tech.