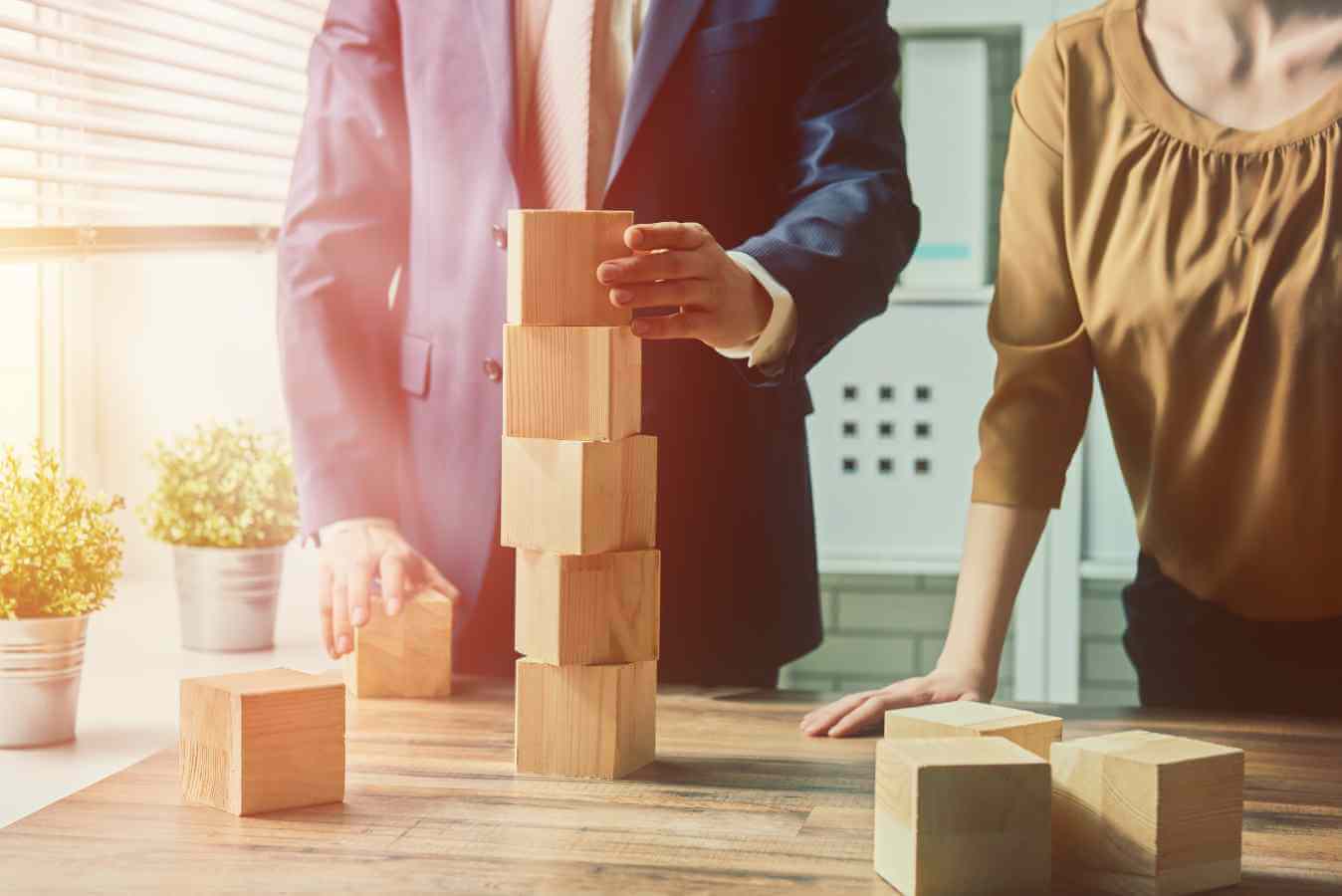 7 Low-Budget Trade Show Tactics for Small Businesses Aiming to Grow
7 Low-Budget Trade Show Tactics for Small Businesses Aiming to Grow
Do you run a growth-focused small business? From helping you generate new leads to giving you an eager, motivated audience of potential customers, trade shows offer a large variety of benefits that make them ideal for fueling your business's growth and development.
Exhibiting at a trade show can be a challenging and costly experience, especially for startups and small businesses. Luckily, there are a variety of tactics that you can use to reduce the cost of exhibiting and get more bang for your buck.
Below, we've listed seven low-budget, high-impact tactics that you can use to get great results from your next trade show at a minimal cost.
Downsize your booth to save money
There's no need to "go big" to get great results from a trade show. While large 10'x30' booths might dominate the exhibition space and attract the most attention, you can still get excellent results from a trade show with a smaller, less expensive booth.
Trade shows are all about ROI, meaning that the less you spend, the easier it is to generate a positive return on investment. By downsizing your booth, you can save money and make it far easier to achieve commercial success from any trade show.
While large businesses might need a 30'x30' booth to create an impression, a small 10'x10' booth is often more than enough for many small businesses.
Paired with a great promotion or an exciting giveaway, a small booth can often match or beat the larger competition when it comes to results, giving you all of the benefits of a large booth at a significantly lower cost.
Rent your trade show booth instead of buying
There's no need to buy a custom trade show booth in order to take part in an event. In fact, for many small businesses and first-time exhibitors, renting a trade show booth is a more sensible financial decision.
Renting a trade show booth instead of buying significantly reduces your costs, letting you spend more of your budget on product demos, giveaways and training your sales team. In short, with a lower booth cost, more of your money will be available to focus on achieving your objectives.
While rental booths aren't quite as customizable as custom-built exhibits, they still offer a huge range of personalization options. From banners to LCD displays, there are numerous ways to customize a rental trade show booth to showcase the best your business has to offer.
Focus on local, more affordable events
You don't need to choose the biggest event to profit from a trade show. Often, small businesses benefit the most from exhibiting at small events with lower exhibitor fees and an audience that's more focused and local.
While large events can be great opportunities for branding and publicity, local events tend to be best for generating direct results. With fewer attendees, you can focus more on developing real relationships with the people that drop by your booth.
Since local events tend to attract local attendees, it's also easier to follow up after a trade show in your home city than after an event in another state.
Register for the event as early as possible
One of the best ways to save money on your next trade show is to register for the event as early as possible.
Many trade shows offer early bird deals for exhibitors that sign up and pay for floor space ahead of time. Often, these deals can help you cut as much as 20% off your event fees, letting you put more of your budget towards designing and building an impressive booth.
Early registration discounts are usually biggest for small, local events that need to bring in their exhibitors as quickly as possible. For bigger shows, you'll typically only get a small discount by registering early (if you receive any discount at all).
Being early doesn't just help you save money on event registration fees. By booking ahead of the competition, you can also save money on hotel rooms near the event location, transport to and from the event, passes to post-show parties and other common trade show expenses.
Consider sharing a trade show booth
Are you on a very small budget? If you're part of a small business and want to exhibit at a trade show without the usual cost, one of the best ways to get a presence on the exhibition floor at a reduced cost is to share an exhibit with a complementary business.
Sharing an exhibit lets you cut your costs in half, both for the booth rental and for the exhibition space. By partnering with a business that provides a complementary product or service, you can also help each other to generate leads and close new deals.
If you have a small lineup of products, sharing a booth also lets you fill out your exhibition space more effectively and avoid the small-business-in-a-big-booth look.
It's important to check with the event organizers before you consider sharing a booth, as not all events allow it. It's also important to choose your partner carefully, as not all businesses will be a good match for you from a marketing and sales perspective.
Use retractable banners to your advantage
Retractable banners, which roll up when not in use, are a great low-cost tool for getting your message out and attracting attention at a trade show.
Compared to many other banners, retractable banners are very affordable to produce. They also offer incredible flexibility, making it easy to reposition your banners and display stands throughout the event to attract the maximum amount of attention.
Add portability into the equation — retractable banners are easy to store and reuse for other events, even without a large booth — and these low-cost banners an ideal tool for generating plenty of attention at a minimal cost.
Avoid mistakes by hiring the right trade show team
Finally, one of the best ways to save money and maximize your return on investment at a trade show is to hire the right team to design, prepare and set up your exhibit.
From ineffective design to choosing the wrong banners, a variety of common mistakes can hurt your results from a trade show. Many of these mistakes are particularly common with first-time exhibitors, who often lack the field-specific experience to excel in a trade show environment.
If you've never exhibited at a trade show before, one of the best ways to avoid wasting money and give your business the highest chance of a positive return on investment is to work with an experienced trade show team.
From exhibit design and rental to logistics, we offer a complete range of trade show services for small businesses and startups. For more information or to speak to a member of our team about your trade show plans, contact us now.