HOW EXHIBITORS CAN USE TECHNOLOGY FOR GREATER EFFICIENCY AT SHOWS?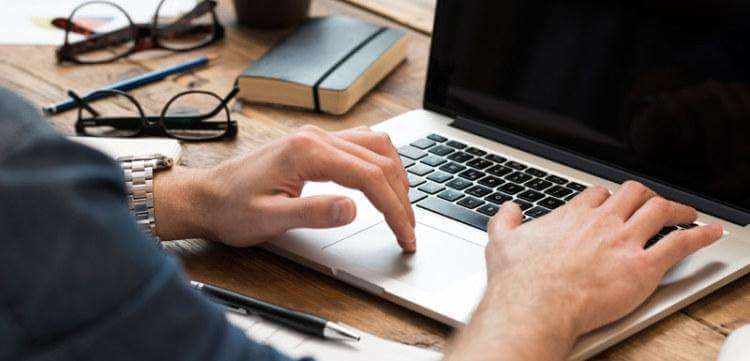 For a busy exhibitor, the months leading up to the tradeshow are some of the busiest. Activities like preparing the tradeshow booth, the presentation of the product, booking the venue, generating leads, among others, takes up an enormous amount of time and resources. Why not let technology be on your side to help you? You can use innovative technology before the show, after the show and during the show, to be one of the best exhibits there.
Making the best use of technology ahead of a major event
Popular digital marketing tactics employed by exhibitors
Thanks to technological innovation, tradeshow exhibitors do not have to rely on mere email and print advertising to market their event. There are several useful digital marketing tactics that are available today to help exhibitors generate new leads and engage their audience.
Social media advertising to send targeted information
Social media is a great tool in the hands of a discerning exhibitor. Through social sites like Facebook, Twitter and others, it is easy to place targeted advertisements that will reach a wide audience. Using a fixed or flexible budget, an exhibitor has full control over the way the ads are displayed and their frequency. Promoted ads are excellent for making sure ads reach many people, who can be directed to the event website for further information. Depending on how young the target audience is, the right app should be used. Instagram and Snapchat are great for targeting a younger crowd.
Intuitive websites that drive home the message
After driving your audience to your site, you need to have a plan to hold their attention so that they do not just click away from it. A well built website can capture the attention of your audience and get them to emotionally invest in your product, right from the start. You will need to primarily pay attention to the site's design. A good website invests in the right UI/UX design to be able to place various page elements in the right position. Minimal design with short sentences are great for the landing page, with links to point visitors to more information. The latest tradeshow conference should be placed prominently on the landing page to capture attention, and care must be taken to archive old information in real time.
Friendly mentions that can go a long way in setting the stage
The trick to effective digital marketing is to get everyone talking about you and your upcoming event. If this means promotional articles in online news sites, then go ahead and invest in them. Get a good content writing agency that can make effective articles that can then be posted on various sites, apart from your own, that talk about the upcoming conference. Use friendly contacts from other sites that are popular, who can post your content on their site. You can also reach out to popular bloggers with a following that includes your target audience to get your message out. Digital marketing if done right can get all the right people invested in your event even before it begins.
Tapping the potential of mobile apps for preshow activities
Exhibitors today heavily invest in mobile apps to help with preshow activities as well as strategies. There are a variety of apps available that can be used in boosting engagement, generating more leads and even preparing for the show. Here are some of the apps that are recommended for exhibitors:
Leadature
Leadature is a lead capture app that can be used to effectively quantify and qualify leads that have been generated. The way the app works is by capturing leads either through computer, tablet or smartphone. Through it, exhibitors can distribute collateral, measure data real time and quicken the lead generation process. This app can be used even without an Internet connection and works with all badge types.
ShowGo Mobile
One of the crucial preshow activities is scheduling. This can include scheduling flight tickets, staffing, hotel bookings and so on. ShowGo Mobile makes it easy to control all these activities from one place. An exhibitor can easily store all this information on a cloud server, making it secure and mobile. This app can be used to keep all your staff informed about various arrangements as long as they have the app installed. This greatly reduces the need for multiple communications to manually go out whenever there is an update to be shared.
Track My Budget
Keeping to a strict budget is an imperative part of the planning process. With so much expenditure involved, it can be difficult to keep managing spends effectively. Track My Budget is an app that easily lets you manage a fixed exhibition budget. You can use custom categories for various sections of budget expenditure such as travel, accommodation, etc. Certain expenses can be tagged as recurring so as to limit the need for constant manual entry. The app is easy to use and is available for Android, Windows as well as iOS.
Keeping the momentum going through interactive technology during the event
On the day of the show, the only thing that matters is what kind of experience you serve up to your visitors. This is what is going to make a visitor to your custom rental booth engage with it so that they then provide you with their information, which can be used for further follow ups after the show. Therefore, investing in technology that can hold your audience's attention is the best way to go about your trade event.
Virtual Reality can put your customers in your shoes
Virtual reality is increasing in popularity in today's day and age, and tends to pique the curiosity of visitors. You can engage your audience by investing in VR technology and headsets at your booth. These can be used to play interactive games or showcase your product realistically to your visitors. Virtual reality can even be used to project real life figures in a small booth to make a speaker who isn't present available throughout the conference.
Internet of Things can transmit information to and from your customers
75% of people tend to use wearable devices or IoT devices. This is a good target to conquer then, using a variety of tools that can tap their potential. You can use embedded NFC tags in your booth to send information to NFC devices carried by attendees. This can allow for information exchange via simple games or contests for participants. They can also be used to create interactive maps for people to follow while they look for your booth.
Audio visual equipment is the best way to draw in a visitor
AV equipment can be both interactive and non interactive. Tablets can be used in various spots in your booth to pass on information to visitors, or record their reactions. The walls of your booth can be made up of translucent video screens to project various aspects of your presentation.
Mobile apps can track leads, expenses and feedback
As with preshow activities, mobile apps can be used to facilitate activities during a conference as well. They can aid with capturing information about leads, or gather their thoughts about your product.
CamCard
You will find that you are inundated with business cards by the end of a trade event, from all of the visitors who came to your booth. CamCard lets you quickly and easily save information from these cards in a digital format. You can scan the card using the app. The app uses OCR to read the information on the card and then store it away for future use when you are doing follow ups with prospects.
QuickTapSurvey
QuickTapSurvey is a survey app that can be used to capture audience reactions at your booth. You can use it to create a custom survey that people can tap answers into using a tablet or other mobile device. You can also use it to send out automated emails to these leads after the event is over for better follow up.
Pixie Snap
Selfies are all the rage, so why not invest in a selfie app just for your exhibition booth? With Pixie Snap, you can convert your tradeshow booth into a photo booth, allowing users to capture images that have your brand logo already on it. The images can then be quickly posted to a social media account with hashtags relevant to your brand.
Expensify
This is a great app to keep track of all the physical receipts to measure expenditure during an event. You can use Expensify to scan receipts, and then upload that information so that it can be tied to a credit card you own. This helps to better track expenses that can easily slip under the radar. Expenditure can also be manually added and tagged to currency or credit cards. This data can then be used to compile an expense report, which is extremely useful for you to determine exactly where your budget has gone.
During the conference, don't forget to jot down notes about your visitors so that you can qualify leads later. This can be done using a variety of great note taking tools, like Sticky Notes or Evernote, etc. This will let you quickly and easily take down points even while speaking to visitors, tag them to a relevant category and even add pictures of the attendee badge for future reference.
Following up with your quality leads after the event
Every exhibitor knows that the post show activities are even more important than anything done before and during a show. It is the only way to make sure that you can do business with all the visitors you engaged with during the conference, making that investment worth it. Here, too, technology can play an important role.
Personalised emails can help nudge your prospect
Put the information that you obtained from the booth visitors to good use by sending a post show follow up to each of your qualified leads after the event. This email should be tastefully worded to express your appreciation for the time spent by the visitor, along with links to more information or directions for how they can further contact you for sales dialogue after the show.
Post show presence will keep your memory fresh in their minds
Even though the show is over, your social media pages and sites live on. Keep up the virtual recap of events that took place at the conference, so that future visitors will have a taste of what is to come in future events. This is also a good way to provide a recap to those who missed the event so that they plan ahead for the next conference. Use videos from the live event, images and other details to make this information appealing.
Retargeting campaigns is a great way to bring back lost sheep
Retargeting visitors who have already come to the exhibition is a great way to hold their interest in your brand even after the conference has long conclude. Through retargeting, ads are displayed to visitors who have already expressed interest in your brand, thus 'reminding' them about your business. This has a much greater impact in driving sales than targeting a cold prospect with ads does. Retargeting can also help to boost attendance at future conferences when linked to the event page.
Evaluating the value of technology for your exhibition booth
It is clear to see the vast possibilities of the use of technology in your tradeshow booth. However, to make sure that you are using this technology well, it is important to ask yourself some pertinent questions. This will ensure that you make use of the right technology to achieve specific outcomes, rather than just use technology for its own sake.
What are you trying to accomplish?
Pen down realistic goals of what you want to achieve during the conference, and what you hope to achieve using technology. This will then let you better understand which technology you should be investing in to make a bigger impact. For instance, is the point of using the VR headset to allow people to experience first hand what your product can do so that they will buy it for themselves, or is it only to create a 'wow' effect so they will talk about it later? There is nothing wrong with either of these goals, but you need to decide which of these goals it is. VR technology is expensive and there are better ways to get people to experience your product without its use, if that is what your end goal is.
What is your customer journey?
Clearly map out what is the expected journey for your customers from the time that they visit your booth. What is the reaction you expect visitors to have when they enter your booth, and how do you expect that reaction to translate into future sales? By mapping out your customer journey, you can better design the technology in your booth to fit in better with the overall display.
How will you measure the impact?
Take a look at what sort of metrics you intend to capture and how you will use those metrics to give you a clear picture of how big an impact your use of technology had on your visitors. Admittedly, you can use various apps to measure these metrics, but the first thing to do is figure what metrics you want to target.
Can it be realigned based on the conference?
It is a negative spend of budget if you go in for technology that can only be used for a one time conference. Suppose your tech equipment is meant only for large booths. What happens then to your next conference where you chose to go in for a smaller booth space? Make sure you use technology that can be realigned no matter what the size of the booth you are using, as long as the objectives are the same from conference to conference.
Is everyone on the same page?
Always make sure that your investors, your staff and your partners are in line with all the ideas that you are proposing, well before they are implemented. You do not want to find out on the day of the conference that you cannot deploy that amazing bit of software because it interferes with your IT firewall or guidelines. Instead, get everyone's buy in so that they can contribute their input where necessary to make the presentation even better.
Will it fit into the budget?
Lastly, you need to ask yourself if the ROI is truly worth the expenditure involved in getting this technology to work for your booth. You need to make sure there is enough budget to support it, especially towards the deployment stage, so that you aren't left in the lurch just when it is time to flick the switch.
The final word
Using technology in exhibition booths is a great way to ensure that visitors are entertained, amused and engaged so that they will remember your presentation, and want to invest in it in future. Pick out carefully the kind of technology that you want to invest in to achieve your tradeshow goals. Factor in the budget that would be involved to bring this technology to life. Plan well so you have your staff onboard with how it is all expected to tie together. Then, sit back and watch as the technology works for you and boosts sales after the conference.