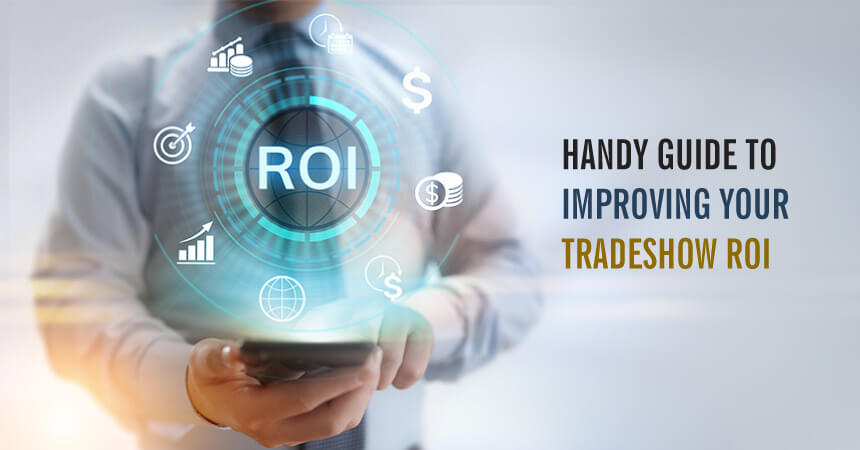 Handy Guide to Improving your Tradeshow ROI
Handy Guide to Improving your Tradeshow ROI

Every exhibitor invests in tradeshows these days in an effort to market their product. While tradeshows are highly instrumental in promoting a business, they can also be quite expensive. An exhibitor therefore needs to be sure they are making a good return on investment for the amount that they are putting in to a single show.
The return on investment on a tradeshow depends on the number of connections made during the event, as well as on the impression made on the people attending the event. The best way to improve ROI is therefore to make an exhibit as memorable as possible, so that the brand presence impacts visitors positively. It can be quite difficult to make a booth that can stand out in such a way.
How to improve trade show lead
It's a good idea to remember why there is great value in investing in expensive tradeshows in the first place. Despite the increase in the use of social media and online advertising, meeting people face to face continues to be the most effective way to increase long term usage of a product. This is the main reason why tradeshows continue to exist throughout the world.
Tradeshows act as a good platform for exhibitors to connect with other professionals with shared interests. It enables them to build new partnerships as well as meet with their target audience. These partnerships can prove quite profitable in future, while letting exhibitors increase their brand awareness.
Tradeshows are about much more than putting up a kiosk in a mall and having people enquire about your product. They are a place where thousands of people come to find one thing – and that is products such as yours. The investment in attending one should therefore be a sizeable one, and made well worth the cost.
Finding a tradeshow to attend
Looking up tradeshows booth that are ideal to attend can be easy enough if you know what you are doing. Not all tradeshows are equal. There is value in doing some due diligence about which tradeshow to attend. Different tradeshows can draw different types of crowds with diverse buying habits. You therefore need to take out the time to look for shows that will attract people with the purchasing power required to make the investment in your product for their company, not those who will merely shop around to kill time.
Look for tradeshows that will complement your brand. They need to be shows that are themselves well marketed so that the right crowd participates in them. Take a good look at what your sales and growth strategies are, and make sure the tradeshow will well balance out that strategy. Make sure you have clear tradeshow goals ahead of the event. How many leads are you looking at generating? Are there business relationships that you aim to make that will benefit your business later on?
Selling your product / service
There are several ways to effectively sell your product at the trade event. Planning well for the tradeshow is therefore crucial to your success. You need to set concrete goals, and be able to measure your success. Your preparation for the tradeshow will determine how well you maximize the return on investment.
Target high value attendees before the conference
It can be difficult to attract people whom you have never met before, to attend a conference and visit your booth. There will be several vendors at the show who will be vying for the attention of the crowd along with you. The best way to engage your high value visitors is by reaching out to them even before the event. Here's where social media can really help with the outreach.
Reach out to your target audience on their social networks. Make yourself known to them, so that they like you even before the conference has begun. You can offer them incentives to want to come and visit you, like a special discount or other offer. Make the right use of contacts and social media platforms to target the right crowd who will benefit your business the most.
Traditional media can also help greatly in getting people to visit your booth. You can make sure that you work with local print, TV or radio media to get the work out successfully. Find out which media outlets will be covering the event, and make these contacts work for you before, during and after the exhibition.
Arrange financing for the main event
Make sure you have enough finances for the tradeshow activities that you have in mind for the conference. Exhibition budget should be spent wisely. Get a hold of the right financial consultant who can recommend the best way to make funds available for the exhibition. You do not want to be left on the backfoot before the event, so factor in every possible expense that you could encounter and make sure vendors are paid for in advance to book their services.
When you have the right finances in place, use them wisely. Take advantage of ways in which you can cut costs wherever possible. Book flights and hotels well in advance so that you can make the most of early bird rates.
Follow Up with Leads after the event
Now that you've made all those great new leads through the event, don't let them disappear without a trace! Make sure that you enter qualified leads into a database throughout the entirety of your expo. These details can then be used to decide if the lead is worthy of a follow up after the event. You can call up the leads and get them to make a final decision on whether they would like to make a purchase, and when that would be. You will find that a lot of them will appreciate that you remembered them, especially those who made it to the show just to visit your booth.
Use a good strategy for your follow ups. You can also make sure that you have a measurable impact, by using a CRM tool that will allow you to input data about customers from the time of lead generation to the time of purchase. This is a great way to let you know whether the money that you put in was worth and to learn better ways to invest for future shows.
Making an impact
Once you have everything in place for the trade event, the next task is to go about identifying the right exhibit that you will use. Your exhibit will be what will be seen by visitors to the show, and what can entice them to stay at the booth long enough to become a lead.
Find out about good vendors nearby who can provide you with the best of services at low costs. A good vendor will offer to help you out with booth design, storage, shipping and set up, and will also be able to advise you on what works best for a particular venue.
Try out rental booths
If you participate in a lot of shows in different cities, it may just make sense to try out a reconfigurable, or rental exhibition booth. This type of booth can greatly bring down the amount that you spend per event. It is a cost effective way of getting a good return on your investment. The booth is made from preexisting booths that the vendor stores, thus bringing down drayage costs as well. Since the display is reconfigurable, it can be built to fit any booth space. The technology that you use in the booth can also be rented so that you can further save on costs. Since you don't have to move the booth around from one place to the other yourself, you are also saving on drayage costs, which can be quite high for exhibitors who are constantly shuttling between cities during the year.
Stand out with a custom tradeshow booth
Today's exhibitor understands that an effective display does not just have to look good, but it also has to be able to engage visitors so that they stay on long enough to clinch the deal. Modern tradeshow booths are therefore custom made booths that help brands to gather demographic data from booth visitors, engage with them, build business relationships with them, all so that there is an improved ROI.
Custom tradeshow displays are built especially for your business. They take into account the space that you have available to use, the kind of impact you are looking to make, and what sort of a display type you wish to use. They then use all this in a convenient display that is emblazoned with your brand's logo in every aspect of the display so that people will associate this experience with your brand.
Get the best of both worlds
For maximum returns on your investment, why not do both? Get yourself a custom tradebooth rental display. This makes use of a booth that already exists, but that is refurbished and redesigned to suit your display needs. A custom tradeshow booth rental will give you the best of a custom design for just a fraction of the price that a new display would cost you. The end result looks great and gets you the exact results that you need.
Invest in the right strategy during the show
You can spend all you want on the perfect booth, but if you are ill equipped to handle the actual crowd on the day of the expo, you will not generate a lot of leads. Make sure you have the right strategy in place to maximize in-show returns.
Be friendly and approachable: Once you have the right booth figured out, you have to put your game face on. One way of doing this is to make sure your staff are well equipped with all the right information that they need to tell visitors about your brand. They need to make a good impression, be friendly without being overbearing and they need to be able to encapsulate the essence of your brand in a short sales pitch. Put your staff through a full fledged training session if you need to, giving them suitable one liners that will help to seal the deal.
Get off the phone: A lot of booths tend to suffer from a lack of visitors if their staff don't seem interested in the event. Don't have staff huddling around each other chatting or busy on their phones while a show is going on. Give your staff enough to do so that they are occupied if the booth isn't, but not too much so that they don't have time to attend to visitors. Visitors are the main way your booth is going to give you any return on investment, so treat them like royalty!
Provide nourishment: Offering some sort of refreshment to visitors is also a good idea. A lot of tradeshow attendees are usually tired from having to walk from one end of the tradeshow to another. You can instead have a coffee machine at the booth or a snack counter where they can fill up on some free refreshments. If serving fresh refreshments isn't feasible, having packed candies that people can grab and munch on the go.
Be the expert: Setting yourself up for success can also mean being the subject matter expert at the event. You can familiarize yourself with every concept of the industry ahead of the show so that on the day you have all the answers. Market yourself as the one booth that has all the answers to questions that people are asking. Since you have a captive audience, you can use this platform as a way to build their trust in you and your brand.
Be well rested: This may be the most overlooked part of the tradeshow. In the stress of making sure everything is just right for the day of the event, you may be overworked and tired. What you need to do is make sure you have had plenty of rest ahead of the event so that you are in the right position to be pleasant to everyone. Make up a schedule so that you aren't drowsy during the event and go on regular floor walks to see what is happening around the hall.
Use a famous speaker: Have little faith in the power of your in house sales team? It doesn't hurt to fit a well known public speaker into your tradeshow budget. Having them onboard can also help bring in a lot more visitors to your booth. You can mention this speaker's presence at the booth in all your online promos and on social media so that everyone is aware about it.
Invite visitors to outdoor events: Don't limit yourself to the tradeshow venue. During the show, invite prospective clients to an exclusive cocktail dinner or outdoor event nearby where you can further discuss a possible sales alliance. This will give you time to spend exclusively with them without all the distractions that are usually present in the tradeshow hall.
Doing the Math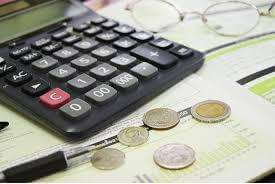 At the end of the day, you need to be able to measure the return on investment that you gained by participating in the trade event. The main formula that you can use here is to see what the difference in gross profit has been subtracted from the marketing expenses and then divide that result by the total marketing expenses. The marketing expenses will include everything and anything related to the trade show. This would include the cost of the booth, flights to and from the event, hotel stays, food and beverages, drayage and booking costs.
The next part of calculating the ROI is to measure the leads and sales that were generated as a result of participating in the tradeshow. You can use a CRM tool that will tag each and every lead that was used during the sale event. This lets you view how many customers tagged to the event actually ended up purchasing products from your company.
Have a meeting after your regular sales cycle to discuss the analysis of these metrics. You will be surprised to see just how good a return on investment different approaches brought. You can also brainstorm with your team to see what you can do differently at the next trade event. If you have made a good percentage of profits over what you have invested into the tradeshow event, then you have done a good job.
Thanks to advanced technology and digital efforts, exhibitors now have the power to be able to measure the impact of their booth on their audience so that they can better evaluate the effect of their results. By using the right strategies, you can make sure that your trade show booth gives you the return on investment that you would expect. Through a good booth, effective marketing and the right follow up, you can be the star of the show while maximizing your profits for the sales cycle.