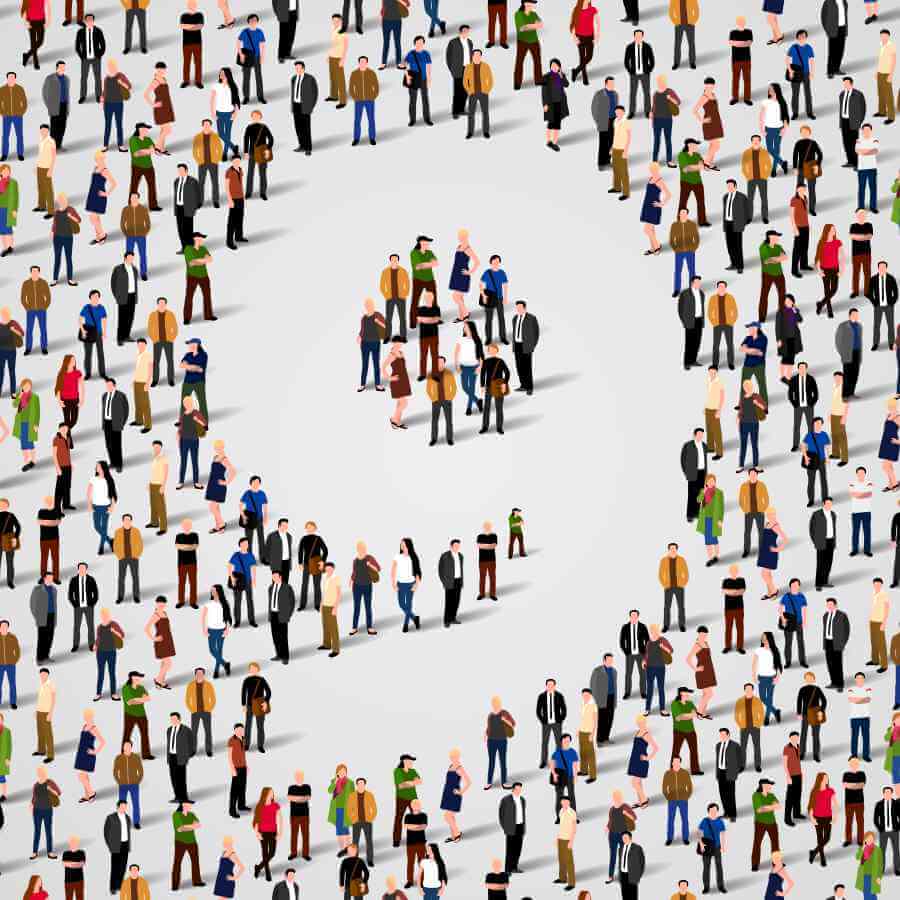 Nine Table Top Hacks to Build Traffic into Your Trade Show Booth
Nine Table Top Hacks to Build Traffic into Your Trade Show Booth
Are you gearing up to promote your business and leave an indelible visual impact on the minds of your target audience? It's evident that you will rely on the events industry and embrace the idea of building a remarkable trade show booth.
The most vital pillars of augmenting brand potential at a trade show are the creation of an amazing front-end interface at the trade show booth with the incoming visitors to catch their attention instantly and second, offering visitors an exceptional experience that becomes a reference point for real-time conversations, thus acting as a magnet to build further traffic.
The Need for Booths
Irrespective of the sector they are operating in, every entrepreneur or innovator would like to make a mark in the professional landscape.
It isn't easy to garner popularity, create a buzz, and generate interest around your brand. This is the time when captivating custom trade show exhibits along with attractive booths seal the deal for you.
However, building a booth isn't enough. Quite a few factors have to be taken under consideration as they will act as the impetus for further development. You will surely wish to attract potential investors, build quality traffic, and accelerate bottom lines, right?
Following the right tips in this regard will help you to a great extent.
Identifying Your Requirements
Before you unravel the hacks or try working on them, it would be imperative to identify your needs. What do you plan to do at the exhibition and why are you opting for trade show exhibits?
What's the actual connotation of success in this context? Here are some pointers to help you out:
Increasing brand awareness: Innumerable business owners adopt unique approaches to participate in marketing events and display trade show exhibits. Most of them do it to increase brand awareness and popularize their ventures across markets.
Unveil a product: As an enterprise owner, disruptive innovations in new offerings have to be an integral part of your sales plan. Many companies wish to enter the professional arena with a bang and thus make their presence felt. If you are planning a service or product launch, trade shows will offer the best platform to do that.
Gain prospects: You will not want your dream venture to foray into a situation of stalemate. It is imperative to gain prospects consistently and turn them into loyal customers. That will help you grow your revenues too.
Depending on your specific needs, you will have to determine the right strategies to participate in trade show events. Make sure you make a strong 'first impression' and channelize best efforts to stand out from the rest of the crowd. With these nine exciting hacks, your work should be easier.
The Nine Wonders to Build Traffic
Whether you have opted for booth rental or trying to build a booth, the prime emphasis should always be on "creating awesomeness".
Your booth should have the capacity to captivate prospects and compel them to spend some time. Check out these tried-and-tested tips:
1. Keep Signage Clear
The name of the company is the most important part in a trade show booth. Make it visible, clear, and clutter-free. The logo should be fuss-free, big, and easy-to-understand. Clarity, simplicity, and consistency are critical to your booth's success.
The signage is the most remarkable representation and you can't afford to ignore it. Pay attention while creating it and impart incredibility if possible.
Once you keep these factors in mind, your prospects will start developing familiarity with your brand. That's the first step towards establishing your company in this competitive arena.
2. Spick-and-Span
We are all aware of the age-old axiom that states 'Cleanliness is next to Godliness'. Well, that's true when it comes to your trade show booths or exhibit rentals. The booth has to be clean, clear, and clutter-free.
If there are electrical faults, you have to get them corrected at the earliest. Design the graphics with vibrant hues and exciting color schemes, as they will make your target consumers stop by.
3. Choose the Right Representatives
Your attendees will undoubtedly wish to get complete and undivided attention. Instruct your booth staff in a proper way and ask them not to ignore visitors.
Your representatives or staff should have crystal clear idea of the product along with in-depth knowledge of market needs.
They will have to weave an interesting about the usability of your service, products, and solutions and present it before the attendees.
Ignoring visitors or fiddling with mobile phones can hinder the reputation of your brand. You won't want to lose potential customers and see them walk away from your trade show exhibits.
Be sure about choosing capable, sincere, and knowledgeable staff that can make a value addition to your brand.
4. Immersive Experiences
Are you doing enough to promote your booth or exhibit rentals?
If you aren't doing that, chances of gaining uninhibited amounts of traffic would be difficult. Speak through actions, organize events, make arrangements for refreshments, and anything that pleases your visitors.
Some of the ingenious entrepreneurs are identifying new means of business promotion. With refreshment lounge and group discussion events, they are attracting innumerable clients.
When it comes to making a mark in the trade show arena, there's no denying the importance of creating buzz. With these special offerings, you will surely achieve that target.
5. Host Games and Contests
Trade show participants always look to break away from the tedious and serious stuff surrounding an event. How about adding a layer of 'fun' to it?
With games and contests, the degree of involvement from the participants shoots up significantly. Some traffic inducing contest ideas include:
Guess the number of balls in a container
Photo contest (puzzle or identification)
Riddle solving
Item matching, or
Getting the highest score in a game
6. Offer Giveaways
It is a common method by exhibit rentals to keep charging docks so that the participants can charge their mobile devices while they explore your booth.
Remember that every second they spend inside the booth and interact with your team, the likelihood of conversion goes up significantly.
In addition to this, there are other branded giveaways you can use like a USB stick (with your corporate presentation). The key is to give something useful but relevant to the participant so that it improves the lead generation capabilities of this method.
7. Leverage Visual Appeal
Did you know that your booths or custom trade show exhibits have prime real estate behind on the wall? Make sure to use it smartly in order to gain maximum eyeballs.
Utilize appealing graphics or videos to explain your brand USP. Your team too needs to carry the brand message with consistent clothing in addition to being well-groomed and professional looking.
Finalizing a deal is never easy but if you manage to bring them inside in your booth, your chances of conversion soar up dramatically.
8. Bank on Interactive Capabilities
Even if you are investing in custom trade show exhibits and planning to make your trade show booth attractive, it is highly crucial to build positive interactions with clients.
Your emphasis should be on striking effective and engaging conversations with your clients, and that's only possible when you interact with them.
Here's a brief outline of how to plan:
In-booth presentations that can communicate your thoughts and brand story
Product demos reflecting the uniqueness of the item
Exciting games and special contests to enhance the selling point
Attractive giveaways for visitors
Prize wheel where every visitor stands a chance of winning a prize
Charging stations for prospects which add value to the trade show exhibits
These are some of the distinctive ways to hone your interactive capabilities and build effective communication with clients. You can turn them into potential customers in no time if you plan the process well.
9. Business Messaging is Crucial
Apart from the signage, it is the brand logo that plays an important role for your dream venture. Your objectives should be crystal clear and the primary message should reach out to clients in an effective way.
Choosing the right brand message is critical to the success of the event. A catchy, strong, and innovative brand message coupled with custom trade show exhibits can work wonders for any brand.
Uniqueness and innovation are the two prime aspects here. Your message should be unambiguous, easily comprehensible, and should reflect your services in the best possible manner.
Product display should be systematic and organized. Prominent displays impart a stunning visual effect and make your booth look appealing.
Get, Set, Go
Capturing leads and getting traffic won't be tough if you follow these hacks. Driving unlimited amounts of traffic will be of paramount significance and that's where you need huge footfall.
With effective and ingenious planning, it won't be tough to set your kiosk apart from the rest of the stalls. Measure the available space, know your objectives, and carve out a plan that works for the brand.
Your efforts will determine business returns and give you exclusive opportunities to generate revenues. It is always crucial to tap into the right channels, make the most of trade show exhibits, and foster comprehensive business growth.
Take the initiative and plunge to accelerate business development. Your plans will show true colors and work in an astounding way thus fulfilling your enterprise objectives.