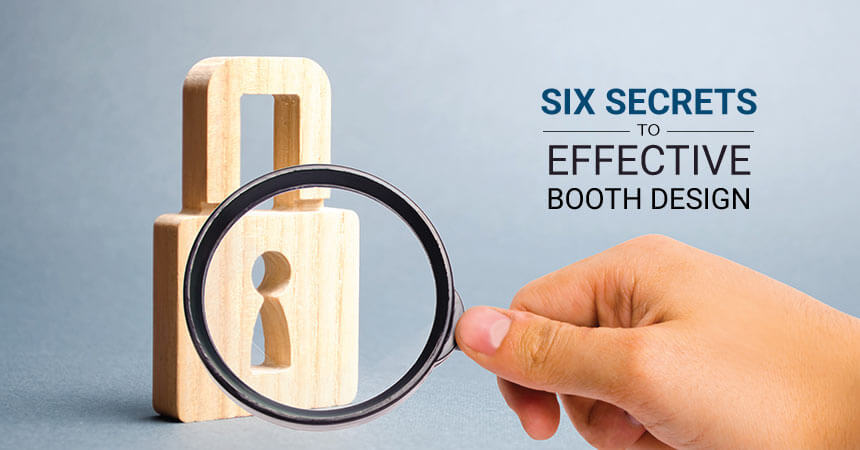 Six secrets to effective booth design
Six secrets to effective booth design
Booth design is a crucial part of the whole exhibition process. It is what allows a brand to stand apart from the rest in a particular trade event. Therefore, investing in good booth design is very important.
Here are six secrets to effective trade show booth design.
Employ good graphics: Use good graphics in the right ways so that you can get the attention of your audience. This can be done using several types of displays, such as banner stands, table covers, pop up displays, digital signage, iPad stands and so on.

Use the right colours: The right colour scheme can evoke different emotional responses in people. This is why you should use colours that will work best with your brand. Try using colours that are outside your brand's colour scheme if that is allowed, in case those colours work better with the crowd.
Make optimum use of text: Get a good copywriter to create snappy slogans for your brand that can be placed at appropriate places on the booth. These should be memorable and grab the attention of your audience. Make sure they are placed at eye level so that people stay interested.
Try portable displays: Make use of displays that can be transported easily, and that can be placed as appropriate. These should be changeable based on the type of booth space that is available for use.
Use better flooring: Use the right flooring when possible that is not part of the standard flooring for the convention hall. Try using more comfortable flooring in your booth space so that people feel welcome in the booth.
Create storage space: It is easy enough to run out of space to store various leaflets and brochures in the booth. That can lead to a messy booth. Make sure that you stay on top of things by creating the right booth storage space so that you can make your booth look appealing.