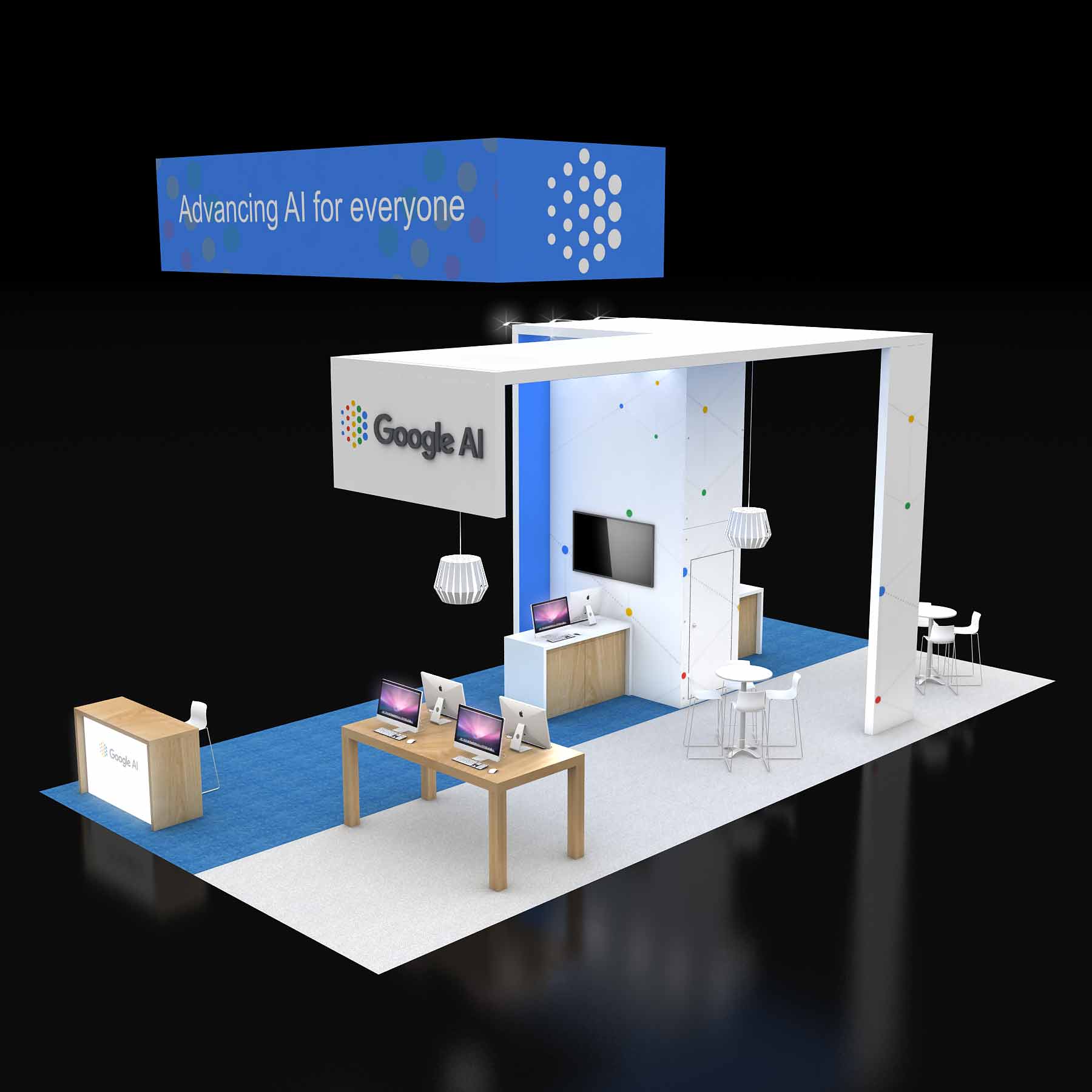 Solutions to the Toughest Problems in Trade Shows
Solutions to the Toughest Problems in Trade Shows
Anyone who has ever planned a custom trade show booth or taken part in exhibit setup knows there are many challenges involved. Too many to list, in fact!
However, most of our new clients come to us with the three common problems. We'd like to share how you can overcome these problems with some easy changes in your planning strategy.
1. Stressful, Ineffective Planning
Managing an event includes coordinating a team, spreading the word about your attendance and keynote speeches, creating marketing materials, and creating a custom trade show booth. You should begin planning anywhere between 8 and 12 months before the show begins. That means balancing trade show deadlines and your own internal deadlines can be a beast… especially when you're managing multiple shows!
What we hear time and time again is that the booth is the biggest challenge to coordinate. In reality, the booth doesn't have to be so difficult, you just need to outsource to a company that will relieve your stress, not add to it. Look for a booth designer and builder that offers to fully manage the process for you. You'll still be involved in the design and have final approval, but the bulk of the work can be done by a company with experience in quick and safe booth design and installation.
In other words, to relieve planning stress, find partners (from printers to booth builders to A/V specialists) who will fully manage the process and mind the deadlines, rules, and trade show regulations, so you can focus your time on preparing your team and marketing for the event.
2. Budget Creep
First comes the estimate, then come the approvals. Then, after the show, you get a bill that is NOT what you agreed to.
Ever been there?
Unfortunately, many of our clients have, which is precisely why they turned to our team for full trade show booth management. Solving this problem is actually why we went into business! No one likes having to explain unexpected costs to their supervisors.
At Exponents, we know how to stick to a budget. Plus, if and when changes are required, we're very up-front about the additional costs involved. If you're partnering with a booth provider, make sure their testimonials don't show any sign of budget creep!
3. Getting Noticed
According to the Trade Show News Network, 83% of exhibitors say building and expanding brand awareness is a high priority marketing objective. Makes perfect sense! So, you'll design all of the pamphlets and freebies, but even more importantly, you need to attract attention to your booth during the show.
Beautiful booth design, a good location, and excellent A/V are surefire ways to grab attention, but you should promote as much as you can before the show through a variety of channels or even set up a landing page on your website to share your trade show plans. Reach out to your current customer lists and show attendees well in advance to schedule meetings and bring more potential customers to your beautiful booth.
Let Exponents take some of the weight off your shoulders during your next show. Browse our turn-key booths or contact us to find out how we can help you with our all-inclusive, full-managed booth services.