Top 10 Reasons to Participate in a Trade Show in 2019
As we stare at a clean slate for the year 2019 and set about to reset the trade show agenda, it makes enormous good sense to objectively assess the reasoning behind participating in a trade show.
Given that a trade show calendar for the year 2019 is most likely to be a part of the corporate agenda in the meetings ahead, we walk you through a list of the top ten reasons to participate in trade shows in the coming year and scale success.
From remaining lead generation, brand persona and reworking the brand value proposition to resolving customers' concerns, we discuss it all here.
Generate New Leads
Participating in a trade show increases the chances of getting new leads on the floor of the event when you showcase your brand offerings live and provide a hands-on review of it to visitors.
However, your efforts are not just limited to participating in the trade show, but it requires months of planning and strategizing prior to the day of your event.
Choose the venue and time of your conference strategically that enables you to reach to the right audience at the right time. Do your research well to make sure that the audience attending the successive trade show events matches exactly with your target audience to create opportunities for maximum lead generation.
You must also be able to specify your target audience from the crowd of visitors to save your time, efforts and resources. A large number of audience visits the premises of the event as mere enthusiasts. You must get away from them by addressing them gently and focus your attention completely towards your prospective customers.
Look What's Working for Your Brand
Trade show participation allows your team to know what works best for your brand. One of the best ways to know the factors that are working (or not) in your brand interest to visit and observe other trade show exhibits at the event.
While the attendance of your audience is low, walk around the floor of the event and take note of the strategic measures that your rivals are deploying and assess the weaknesses of your marketing team. Introduce yourself as a customer to your competitors and ask about their unique selling proposition and upcoming brand offerings.
Also, analyze the marketing and pitching strategy of their sales team. Observe the type of giveaways and freebies that they are distributing among the audience that is becoming a hit or miss.
Make notes of the price difference and any special offers that your rivals are offering and observe which of the booths are attracting the maximum number of visitors.
Within a couple of hours, you will be able to gather maximum information that works in your advantage by putting forward better strategies and efforts against your competitions.
Augment Your Brand Value Proposition
Participating in a trade show enables you to augment your brand value proposition. At any business event, branding plays a huge role in creating opportunities for your business success.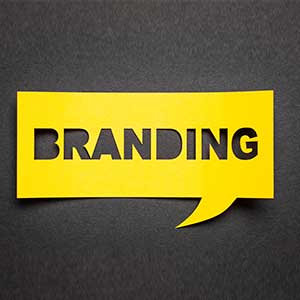 With regular trade show participation, you portray your brand as being reliable, trustworthy and serious for your customers.
While choosing an area for your booth placement, decide strategically. By positioning your brand close to any blue chip company hailing from your industry vertical upgrade your status in the minds of the audience from a mere start-up to established organizations.
With the use of eye-catching graphics and banners, you can easily attract the attention of your prospective audience from afar.
Convert Leads Without any Hassle
You get better chances of lead conversions by participating in a trade show event. Remember that a trade show is a platform where prospects come to meet you instead of you having to reach out to them. In comparison to traditional marketing techniques, trade show event participation provides your team access to meet your prospects directly without obstructions of any kind.
You meet your targeted audience face-to-face, showcase your brand offerings, provide insights into your products and offerings and build your brand trust in them to solidify the possibilities of lead conversions on a greater scale.
Remember that visitors at these events come with the sole motive of finding solutions to their challenges.
If they find the solution to their challenge they stay back, else they move forward. They hardly stay at a booth for more than three seconds.
Approach them directly with your sales pitch and make the interaction as interesting as you can to prolong their visit to your booth. If you experience a delay in closing deals on the floor of the trade show, try to set up an appointment with the prospective customers within a week after concluding your event.
Resolve Customers Concerns
Participating in a trade show event enables your team to sort out all the queries of customers. Inform your customers about your trade show participation in advance in order to receive maximum attendance at the trade show event.
You must understand that your target audience is of paramount importance to scale the success of your trade show participation.
Conduct an in-depth study about the demographics, personalities, and lifestyles of your targeted customers that enables you to sort their concerns in a better and effective way.
Upsell and Strengthen your Bond with Existing Customers
Participating in a trade enables you to strengthen your bond with your existing customers. No amount of sparkle would benefit your brand as much as sitting and talking to your current customer and building a positive relationship with them.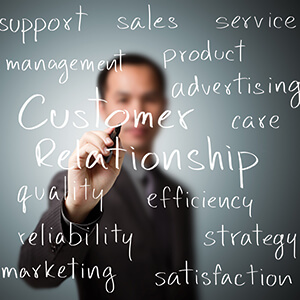 The more senior your customers, the better it is for your exhibit show. It goes on to show that the people that matter take your trade show participation seriously.
You must endeavor to train your marketing team to treat your current customers graciously to create better upselling opportunities and develop strong ties for establishing stronger business relationships.
Even existing customers would not entertain the idea of being unattended for a long time. Such a situation arises at large booths that face heavy traffic.
You must always endeavor to get adequate marketing staff at your booth to address your existing customers and treat them with extra care and attention.
Showcase Your Upcoming Brand Offerings
Trade show participation works best to unveil your newest offerings to prospects. It would work better for your brand to stay available with mini samples of your product to gain better access to customers' attention.
If you find that difficult, try to portray your newest product with maximum photographs, product specification sheets or supporting literature that provides your audience a crystal clear idea of your newly-launched product.
To create a sense of inquisitiveness in your customers, you can also showcase your products with mammoth posters or 3-dimensional representations.
Showcase your Specialties
Trade show participation enables you to highlight your key brand differentiators in a pronounced way. No one in the trade show audience is interested in pondering over trade show exhibits that offer similar kind of services with cosmetic differences in branding and packaging.
Why would the prospective customers stop and be interested in your brand offerings then?
In such a crowded scenario that represents a trade show environment, it becomes a challenging task to turn the attention of the prospective audience towards your brand products and services, especially if you display similar offerings like your counterparts.
The best way to differentiate your brand from others is to highlight your key brand differentiators and put them up front to get noticed by your targeted customers in the first place.
Showcase your Brand as the Best in Industry
Trade shows allow your marketing team to showcase your brand as the best choice for the prospects. When you are stacked with leading contemporaries from the same industry vertical on the same platform, your brand actually gets to be seen in the same light as the best ones.
Being in league with the best brands pins you against the best enhances both the intensity of the competition and the competitiveness of your brand.
In order to put your brand ahead of your competitors, you need to find a trade show service provider that effectively manages to display all your key brand differentiators in the best light without posing a challenge to your marketing budget outlay.
Define your trade show exhibit with magnificent graphics, powerful content and other immersive technologies to spellbound the audience at the first look. If you are on a strict budget at a particular trade show event, try to emphasize your brand name by taking recourse to a professional looking polished display.
Dedicated Area for Display of your Brand Offerings
Forget the complete portfolio of product offerings? What do you want to focus on? A trade show allows your marketing team to specialize, focus and come up with a dedicated space to demonstrate your product competence.
If that is the case, you need to allocate a dedicated space for your brand offerings to be clearly visible and accessible to your prospective audience.
You can consider creating a dedicated space for making a seating section for meeting the prospective customers from where they can easily get hold of your demonstrations.
Add an attractive powerpoint presentation or a 3D representation of your brand offerings to grab the attention of your prospective customers for a longer period of time that can eventually create opportunities for generating maximum on-site leads.
These are some of the best reasons for you to participate in a trade show event in 2019. However, you can't just restrict your participation based on these 10 reasons only.
Trade show events present you with a multitude of opportunities to create a buzz for your new product, expand your brand outreach, enhance your competitive research and much more. Just remember that attending the trade show event can build multiple ways to enhance your business opportunities and on-site lead generation. Do your research well to find the best trade show service provider and get access to maximum trade benefits.