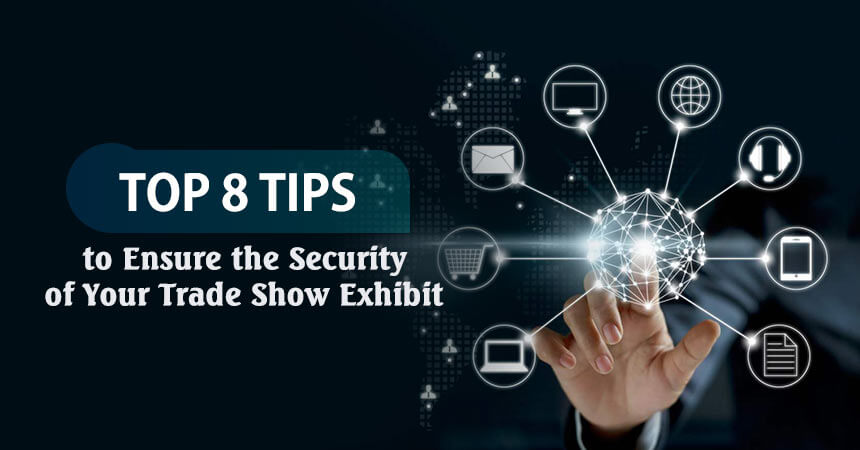 Top 8 Tips to Ensure the Security of Your Trade Show Exhibit
Top 8 Tips to Ensure the Security of Your Trade Show Exhibit
Trade show events happen to be overly crowded and busy places with hundreds of visitors walking around the aisles from one booth to another. It becomes a major challenge for exhibitors to maintain the security of their booth stands and manage their prospects and visitors at the same time.
How should you handle the security of your booth then? What are the different ways to secure your sensitive information related to your brand, valuable products, and trade show exhibits? How can you make your trade show participation seamless and devoid of any hassles? We have provided some tricks and tips here that can be deployed to make sure that you stay at ease during your trade show event.
Make Efforts to Manage Your Trade Show Booth Security
Most of the trade show events are thoroughly supervised by a tight security framework that is put in place by the event organizers. They scrutinize the premises of the trade show event with complete attention and observe visitors with suspect behavior with a close eye.
Despite such tight security arrangements, the security workforce probably won't be permitted to wander around your booth stand due to privacy issues.
This means that they are not totally capable of looking after the wellbeing and security of your hardware and booth stand. There might also be chances that your trade show marketing team would not want these security guards too close to your booth stand.
To prevent any undesirable event, safeguard your booth and keep a close eye for any intrusion that can cause damage to your valuable items.
Take a few preventive measures to safeguard your valuable items and products. Encourage your staff to stay on their toes consistently to guarantee the upkeep of your booth stand at every point in time. Do not leave the responsibility of your booth's security on the shoulders of the event security workforce totally.
Use of Cord Reels
Retractable rope reels are standard security choices for most owners of electronic gadgets. Integrating them in your security system would solidify the chances of zero chances of thefts and burglary.
The rope connects to the gadget with the opposite end of the tie anchored to a counter or tabletop, enabling visitors to check them out without strolling off with the gadget in their pocket.
You can also deploy various other models of cord reels that not only function as a security tie but a power string as well to ensure total security of high-value items.
Store Your Valuable Items Securely
Exhibitors frequently have surplus valuable materials that require a protected place to be stored until required for reuse. In an ideal scenario, such things could be stacked cautiously under a table and supervised accordingly.
However, it is not always wise to keep your valuable items in the open during rush hours without undertaking necessary security measures. A possibility can arise where your competitors smartly cross over your to your booth and get hold of such valuable items that prove to be a big loss for your own business.
Portable things that belong to your display are at risk of being robbed. Encourage your staff to store significant things, for example, gems and advanced gear, in lodging safes. Make sure that you and only your team members have access to these locks and safe places.
And ultimately, it is better to avoid storing the high-value items at your booth stand. Consult your trade show booth design company to take effective measures to take care of the transportation of your valuable items on a daily basis.
Use Security Apps
Security cameras are incredible, but they may appear to be less feasible in a trade show event that attracts high volumes of visitors in a limited space.
If a situation arises where leaving your booth for few minutes becomes unavoidable or during any other moment of distraction, you can very well convert your personal smartphone into a security camera and put your booth under personal surveillance, that can be observed from any corner of the trade show event.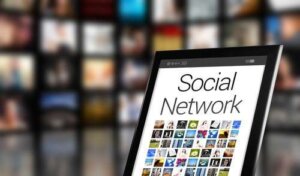 Many useful security applications are available for free, so the main thing important is a web connection. You can put a tab on any unwanted activity that happens at your booth in your absence comfortably and takes the required actions.
Also, directions for how to set up a compact surveillance camera framework are simple and available as a step-by-step guide with the respective apps.
Secure Your Digital Information
Security of your booth stand isn't just about endeavoring to keep your valuable and tangible items under protection. The security of your computerized data and that of your clients and leads is likewise crucial. Most of your competitors might look for an opportunity to gain access to such sensitive information and use it for their own benefit.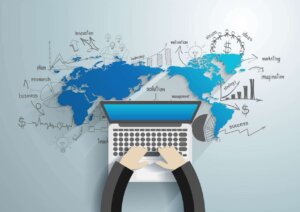 Keep your brand's data safe by utilizing PCs and tablets that are equipped just with the absolute minimum usage of software. Introduce the necessary software needed to guard information on these digital documents and secure the gadgets with passwords.
Under any situation, don't store any confidential data related to your brand on PCs and tablets that you use at the trade show events.
If you do need to carry any confidential data with you, store it in a pen drive, and keep that drive with you all along, preferably on a cord or other wearable device that you can keep close to you all the time. This goes for the individual data of clients and leads also.
Use In-built Booth Lockers
Many customs and autonomous exhibit booths have lockable capacity alternatives that are incredible for putting away costly things amid the day.
Your team might find it convenient to store the valuable items in the lockers offered by the event organizers overnight, but it is not always wise to leave your valuable belongings that can be accessed with any skeleton key.
No matter how much your organizers convince you about the tight security at the trade show event, make sure that you stay alert at on your own.
After all, it the matter of your business development and your competitors might use any desirable opportunity that they can get.
To avoid losing your costly items and products, ensure that you store only those items in your booth overnight that may hold zero value to the thieves.
Also, you can very well store those items that are probably too heavy to carry in your in-built booth lockers.
Prevent Your Booth From Getting Cluttered
Keeping your stall de-cluttered can help you to keep your resources secured. It takes a lot more efforts for miscreants to steal any valuable item out of your booth if you are well aware of the precise location of each of the items that have been placed at a particular location. Just follow these simple tips to de-clutter your booth-
1. Never leave the display unattended at any part of the day. Preferably there ought to be no less than two individuals at the stall consistently. If it becomes unavoidable to leave your booth for a short moment, organize the time of breaks.
2. Keep the corner clean and free of messiness. This makes it less demanding to watch out for the things that require security.
3. Enlist all the important things and data and verify it at the end of every exhibition day to ensure everything is protected and secured.
Transportation Security
Most trade shows distribute a security manual accessible for exhibitors featuring definitive measures that can be followed at airports, taxis, and hotels to stay out of any risk of theft.
You can safeguard your belongings by keeping them in your ownership or anchored securely. Attach simple identifiers, for example, colorful strips, to all gear notwithstanding customary identity cards. Use taxis and other open transportation that are positioned at approved exit points.
When you arrive at your destination of accommodation, find the concerned person and ask for your room number confidentially rather than speaking it out loud. Once you check into your room, observe the surroundings well and check all the door locks, if they are functioning well or not.
Acquaint yourself with crisis courses and areas of emergency exits. Also, don't ride lifts with single inhabitants or any suspicious looking person.
During the course of a trade show event, each of the exhibitors looks forward to getting the best marketing output with their participation. An added stress of the possibility of any theft of their valuable items creates a challenge and disturbs the entire participation.
All trade show participants aspire to get a stress-free environment where they can steer all their attention towards customers.
However, you would never be able to judge whether the next person standing beside your valuable products is a burglar. Be a step ahead and process a plan prior to attending the trade show by taking ideas from the tips and tricks mentioned above and get the best trade show experience with maximum business leads.