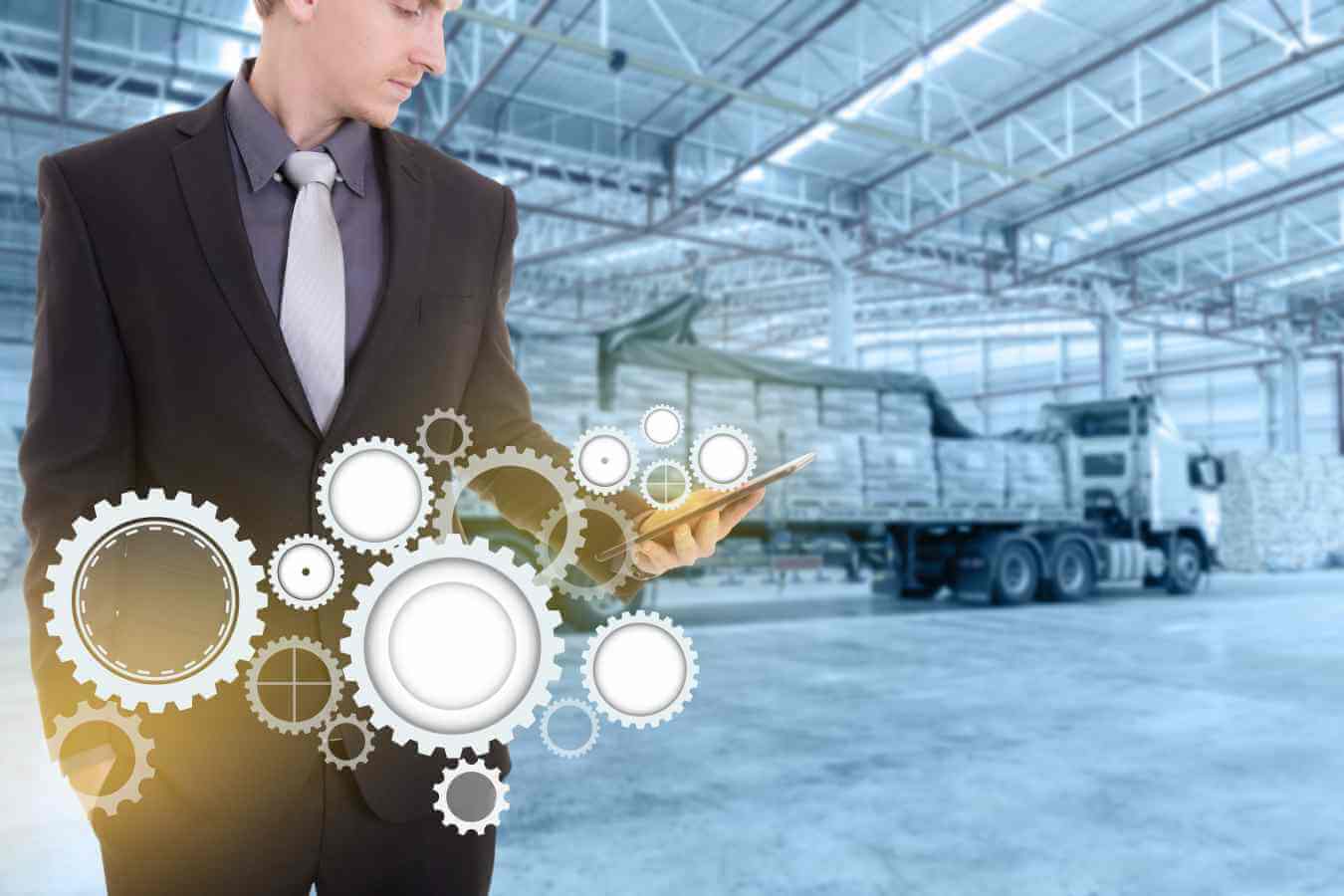 Who Can Help Me with Trade Show Booth Designs and Logistics?
Who Can Help Me with Trade Show Booth Designs and Logistics?
A trade show or trade fair is one of the most popular and effective platforms used by B2B companies to promote the products and services they offer. Such interactive events help professionals gain exposure in new markets, meet industry partners, analyze current and future trends, and gather intelligence on the competition.
Major trade shows are held in large cities and tend to last for several days, inviting exhibitors and visitors from all over the world. Unfortunately, participating in a trade show isn't always pocket-friendly.
Apart from paying for your space and pouring resources into creating an effective marketing plan for the trade show, you also have to invest a lot of money in your booth. And while you may be an expert on how your product is the best in its class, you may not be able to design the creatives required to make your booth stand out amongst the crowd. That's where we come in.
About Exponents
To put it simply, we're trade show experts and you can count on us to ensure that you get the most out of your trade show experience.
We're booth builders, booth designers, and once the trade show is done and dusted, we're also booth dismantlers. We will work with you to create a truly stand-out exhibit that will catch your customers' eyes!
Our Services
If you're wondering how we can help you, here's what you can enjoy as part of our end-to-end services:
 Booth Selection
Depending on the trade show you'd like to participate in, we can help you decide the size of your booth. Once you've figured out how much space you need, you can go ahead and customize the booth. Take into account the amount of space required to display your products and if you need a large screen for your presentation.
 Booth Design
When it comes to designing your booth, the world is your oyster. We have over 500 designs that you can simply pick from. Or, we can work together to completely personalize your booth's graphics and display. Before we finalize anything, we'll show you samples, so you can be sure of the kind of quality you're getting.
 Booth Construction
You won't have to worry about putting hammer to nail to build your booth – we'll take care of it for you. Plus, we only use high-quality materials and customise the fabric to ensure your booth is truly unique.
 Booth Installation
Right from shipping the booth to its destination, to putting it up and even dismantling it once the show is done, we'll ensure that we're with you every step of the way.
 We Work Within Your Budget
There are two ways we can work out the commercials: either you tell us exactly what you want, and we'll give you a quote for the same; or, you give us your budget, and we'll stick to it.
We won't ask for a single penny over and above what you're ready to spend, all the while still ensuring you have the most unique booth at the trade show.
Importance of Trade Booth Design
Now that we have discussed the benefits of trade shows and established how rental booths can boost your success, it is time to talk about the importance of booth design.
A well-designed rental booth works for you by doing exactly what you want it to. Whether your goal is to improve brand recall or simply attract more people, your booth display should reflect that.
A professional designer understands your mission and translates it into a visually compelling design that blends marketing with psychology and messaging with art.
As long-standing experts in booth design, here's how we approach this critical aspect:
 Design with Function:
First, we try to understand your vision and how you would like to interact with your consumers via your exhibit and display. This helps us comprehend the scope, shape, and look of the booth and assess any logistical inconvenience that may arise.
 Design with Efficiency:
We believe efficiency is the key to success. Therefore, right from the first meeting with until the curtain falls, we focus on giving you our best without burning a hole in your pocket.
 Design with Intent:
Unlike some other trade show booth design companies, we are driven to give you a booth that's intentional in function and form. Therefore, we do a thorough analysis of components that make up your stall, the potential problems that may surface, and how to solve them effectively.
 Design with Foresight:
Some clients prefer to use the same booth for a number of trade shows. For this reason, we try to design every booth in a way that makes it durable, flexible, and economical to transport.
Recent advancements in the field of design and technology have made it impossible to distinguish a rented booth from a purchased one. So, if you are worried about your booth looking dated or less attractive as compared to purchased ones, don't be. We will make sure you are always one step ahead of the curve.
Advantages of Rental Exhibits
Trade shows are the easiest way for you to reach your desired audience. However, they aren't entirely cheap. This is where rentals come in handy. Here are just some of the reasons why you should rent your booth instead of buying one:
 Cost-effective:
The first thing you should do when planning a trade show is run the numbers and fix a budget. If purchasing a booth exceeds that budget, which it usually does, consider renting. Not only will it prevent you from making a large capital investment at one go but also evade any repair, refurbishment, or storage costs.
 Flexible:
Your trade show booth design will go a long way in inviting customers to your booth. This makes it one of the key factors that will help you promote your brand. Unlike purchased stalls, a booth rental offers you the chance to be creative at every trade show by continuously updating your look and playing around with configurations.
 Convenient:
Along with offering you a custom trade show booth design, rental booths also come with the convenience of not having to install and dismantle them yourself. The rental company will take care of everything, to the extent that you won't have to lift a finger.
 Additional Options:
Rental booths let you customise the size and style based on the kind of event you are attending. You can enhance your visuals by including add-ons like banner stands and literature racks. If you want to create a larger and more adaptive selling environment, renting should be your preferred choice.
We, Will, Help You Stand Out
The significance of trade shows and their role in making your brand a success is deeply ingrained in each member of our team. Therefore, apart from giving you a trade show exhibit design that is curated with expertise, this is what we will bring to the table:
 Eyeball-Grabbing Designs:
We want your trade show to be perfect, which is why our booth selection process is so easy. You can choose from a variety of pre-designed, customisable booths, or you can list out the specifications you want to incorporate in the display. Either way, you will have a cutting-edge, eyeball-grabbing booth on your hands.
 Booth Construction and Custom Fabrication:
While we take creating beautiful and functional booth designs very seriously, we also pay attention to the construction and testing process. The booths we construct use high-quality materials that will withstand multiple uses. We also personalize the graphics and fabrics to match your exact requirements.
 Attention to Detail:
The logistics of planning, creating, and delivering your booth are vital to the success of your event. We have every quality that is required to make sure the operation runs smoothly – attention to detail, delivery experience, and the utmost care for your stall. When you work with us, we take responsibility for every minute and every dime you spend.
 No-sweat Delivery:
A trade show demands a lot of work and effort. To ease your burden and allow you to concentrate on other important tasks, we will take care of all the manual labour like shipping, installing, and dismantling the booth.
Why Choose Us?
Over the years, we have catered to many popular brands and delivered award-winning booths. This, combined with our unique approach and skillful team, has made us more capable of recognizing your goals and devising strategies to help you accomplish them.
We have a wide array of options waiting to bring you the innovation and creativity your brand deserves, each mapped out with your budget in mind.
So, if you are looking for someone to manage the design and logistics of your trade show booth, just give us a call!