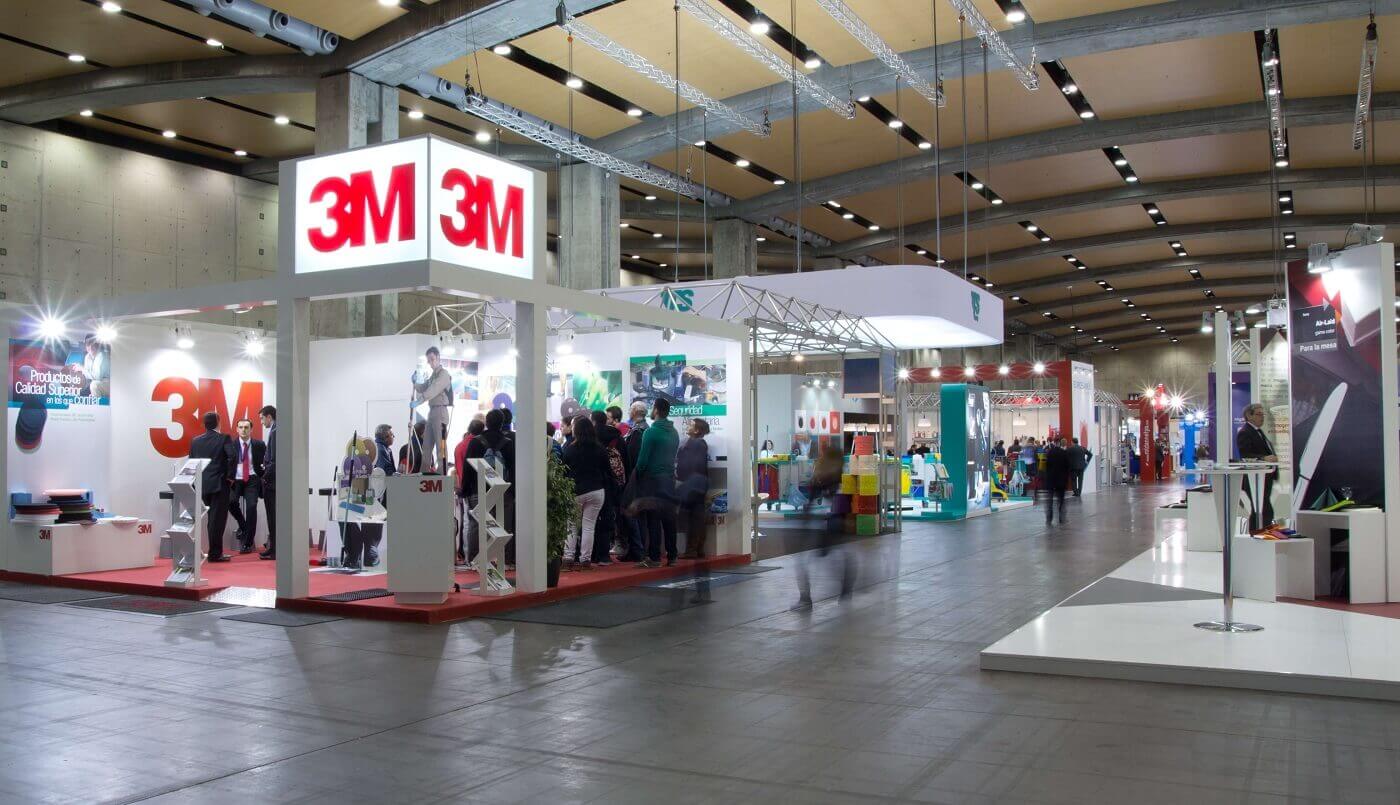 5 Ways to Make Your 30×30 Trade Show Booth Outshine the Others
5 Ways to Make Your 30×30 Trade Show Booth Outshine the Others
Let's face it: most trade shows and conventions are crowded enough to give anyone who walks in a severe case of sensory overload. There's just so much going on across the floor, so many booths practically screaming for your undivided attention.
Not to mention the barrage of distractions in the form of loud music and endless chatter. It is enough to confuse even the most seasoned of tradeshow goers and make it tough for them to focus their mind on any one thing.
It is in the midst of this mayhem that you are responsible for achieving your personal tradeshow goals. They could be generating more leads, increasing sales after the last exhibiting stint, introducing a brand-new product or service, and so on.
Whatever it is that you are hoping to accomplish, you can't do it without first giving the audience a good enough reason to forget the others and spend some of their precious time in your booth.
So, how will you make sure the time, money, and effort you have spent setting up a 30×30 trade show booth at the event does not go to waste? Listed below are five of the many ideas that will help you do just that. These ideas are simple to execute with some progressive planning and a healthy amount of creativity. Let's dive in!
1. Create Zones with a Purpose
There's a reason your 30×30 trade show booth exists. Now, the more specific this reason, the easier it will be for you to dedicate certain areas of the booth towards meeting that purpose and accomplishing your goals.
For instance, you can designate an area for live product demonstrations and give the audience a reason to interact with you and your offerings. Another way you can get visitors to stay in your space for a while is by demarcating a zone for them to rest, lounge, and network.
No pitching will be allowed here, so that your audience feels like you care about their well-being without any ulterior motive. Bonus points if you're able to create this area directly in front of a wall dedicated to providing entertainment and showcasing multimedia presentations.
The best part about this tactic is that your 30×30 booth has plenty of room to let you accommodate your needs while still maintaining a sense of openness to it. Once you have chalked out all the elements you want to include, create a natural flow so that people can effortlessly move from one area to the next without being shepherded around.
2. Don't Waste Empty Space
More space doesn't necessarily have to mean more components. Filling your space with elements you probably don't even need just because they fit and slapping stacks of images on banners and standees for no real reason is about as helpful to your marketing cause as putting up a wall of cardboard boxes at the entrance to your 30×30 trade show booth – it will only turn you invisible.
Admittedly, color is one of the most essential constituents of an attractive or interesting trade show booth. However, the role of white space in increasing the effectiveness of every other design element simply cannot be overlooked.
As a general rule of thumb, practice balancing the amount of text and graphic imagery you use in your design with the amount of white space. A thoughtful utilization of this space will not only draw the right kind of attention to things you actively want to highlight but also make your booth look professional and high-quality.
While incorporating design elements such as digital graphics, technology, and furniture, make sure you provide just enough information to keep attendees curious and hooked without over-divulging. This will limit the disorder in your space while giving visitors a chance to be enticed by your messaging.
3. Add a Story to Your Story
Do you know what stands out the most even on roads as packed as a Pringles can? Why, a double-decker bus, of course! One of the most valuable qualities of a double-decker anything, be it a bus or a trade show display, is that it can carry twice as many people while still occupying the same amount of ground space.
In addition to that, a multi-story 30×30 trade show booth is easier to spot on a jam-packed event floor thanks to its prominence among other regular-sized exhibits.
It will play a powerful role in enticing attendees and giving them the impression that your company is a stable and knowledgeable industry leader that deserves their attention.
Another advantage of expanding your booth at the top is that you get to offer an exclusive, first-class experience to attendees by guiding them to the other floor for private and confidential meetings. This doesn't even add as much as you might expect to your overall budget.
You can exercise complete creative freedom and explore every design possibility that helps you carve a niche for your brand and makes visitors feel special and unique. From demo stations to lounging areas and a full-fledged theater, you can consider aesthetic options that you wouldn't do with a smaller booth.
4. Emphasize Your Message
The whole point of exhibiting at a trade show is to deliver a specific message to your target audience. This message could be anything from a new product to strategies that generate leads and build brand awareness.
Don't allow this purpose to get lost in your endeavor to create the most stunning 30×30 trade show booth.
When you start planning your space, it is important to carefully consider your main marketing message and ensure that it is being reflected as concisely and clearly as possible.
After all, flash will only work to get attendees interested in visiting your display. It is what you say and how you say it that will truly make or break the exhibiting experience for them.
Therefore, make sure your message is coming through loud and proper from under the layers of digital graphics, audio-visual demonstrations, banners and standees, and other promotional items.
The very core of your communication should be at the front and center of your tradeshow booth, so that the target buyer can see and respond to it in a timely manner without getting distracted by a bombardment of flash and splash.
5. Bring Your Own Lighting
Great trade show lighting draws attention to your display, sets the right tone for your theme and message, and compels people to stick around for a longer period of time.
Unfortunately, the lighting available at the location is seldom capable of accomplishing any of that, which is why it is crucial for you to take control of your own lighting.
Otherwise, you risk being flooded with the same, run-of-the-mill white light as every other exhibit and losing out on those who are looking for something different.
Instead of viewing your booth's lighting from a strictly utilitarian perspective, it will do wonders if you use it as a tool to enhance the finest features of your 30×30 trade show booth and invite attention to areas you specifically wish to emphasize.
For instance, if you are in the business of manufacturing high-end goods, a chic chandelier will emanate the correct vibe and send the message you want people to read. If you sell products that are eco-friendly and free of artificial substances, then perhaps recyclable lighting will be the perfect fit for your display.
Your objective at the trade show could be anything from wanting to highlight your wares to defining a specific pathway in your booth for attendees to stay on. With the right lighting approach, you will be able to convey your intention effectively and accomplish it sooner than you imagined – all at just a little bit of extra cost.
We know it may seem like it, but designing a 30×30 trade show booth that outshines hundreds of other exhibits and comes out on top of the audience's minds is not fully impossible. All you need to do is start planning early on and try to visualize the booth in its final form. You can then start working towards that vision one step at a time.
Of course, you can always enroll the service of professionals and defer the headache of designing, building, and delivering the trade show display of your dreams to them, which will free you up to focus on more important details that will make your show a resounding success.