7 Ways to Shape a Great Brand Memory Identity at Orlando Trade Shows
An Orlando trade show presents unique challenges to marketers. Marketing executives who have done many a mile in the United States of America in participating in intensely competitive trade shows in their concerned industry verticals and have experienced visitor engagements at the trade show sites shall agree on this.
Orlando as a Trade Show Venue: The Marketers' Perspective
To begin with, Orlando is located in Florida, a right-to-work state that offers a business climate that attract exhibitors from some of the world's greatest brands like swarms of bees.
Trade show exhibits Orlando based firms offer are competitively priced. Tax structures are business friendly and the multi-modal transport network connects Orlando to adjoining regions in south eastern United States.
Two Orlando trade show destinations that appear on the radar of a vast majority of marketing executives are the Orange County Convention Centre and the Orlando World Centre, Marriot, the former being the second largest convention centre by size of floor area in the country.
Challenges of Participating at Orlando Trade Shows
The challenges for marketing executives in participating in Orlando trade shows are not costs, infrastructure and people; but the intense competition emanating from the huge influx of exhibiting brands at exhibition and trade show events.
The major challenges faced by exhibition marketers are as follows: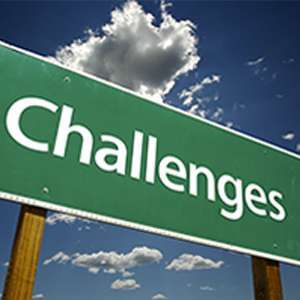 Shorter attention spans of visitors owing to competing claims by trade show displays of various brands
 Brand memory errs on the wrong side owing to the deployment of high quality but standardized trade show display rentals
 Size and scale of trade show venues like Orange County Convention Centre (2, 100, 000 sq. feet) makes it difficult for visitors to track location of specific booths at the premises
 Repeated exposure of attendees and frequent visitors to trade show marketing in Orlando to standard consumer learning reduces its effectiveness
Ways to Shape a Great Brand Memory Identity at Orlando Trade Shows
Given the set of challenges that exhibitors face while participating at Orlando trade shows, it makes enormous good sense to discuss and learn some new age ways to shape a great brand memory. Take a look.
 Deploy a Drone with Copy of Custom Brand Content
In the United States, the Federal Aviation Administration allows marketers to deploy drones for aerial photography and entertainment, delivery of products and more.
Exemptions are granted to marketers with regard to the permissible limits of altitude of flying, radius with respect to the user and weight of the drone.
Trade show exhibitors can look to deploy a drone to deliver copies of brand content and tell them the exact location of the booth within the trade show venue that may house hundreds of booths simultaneously at the same time.
It goes a long way in augmenting brand memory by means of visual cognitive learning.
 Geo Fencing the Premises of the Trade Show
Geo fencing uses technologies like RFID, GPS, Wi-Fi and Blue Tooth Smart to set up a virtual boundary.
Provided that the GPS settings of the visitors are switched on, the brand can send push messages, email notifications and triggers to their devices, navigating them to the exact spot of the trade show rental booth in Orlando and thus, significantly increase booth traffic by offering local geographical intelligence.
Undoubtedly, geo fencing is still an emerging technology and can put the exhibitor's brand on unique radar in the visitor's mind.
 Getting Robots to Demonstrate the Value Proposition
Trade shows are all about people and the fact remains that a vast majority of visitors come across numerous teams of booth staffers on aisle looking for an excuse to kick start a conversation.
To add a unique element to the communication of brand value proposition, deploy a robot. Let the robot take the visitors through a presentation or short animation film on the brand deliverables.
Given the flurry of human activity on the floor, robots stand a better chance of being remembered.
 Implement Custom Colour Coding and Brand Aesthetics
If your brand has a mascot already, great; if not discuss your requirement with the trade show booth designers
Carve out a niche for your brand on the busy trade show floor with a mascot and branded graphic content printed across all trade show display rentals. Also, use a common color coding to earn greater brand retention in the memories of visitors.
 Make Solutions Based Selling a Fun Thing With Gaming
An oft repeated mistake in the B2B segment is the formalization of communication processes, to such an extent that it is devoid of any personal incentive for top decision makers in client enterprises to interact with the exhibitor brand.
Deploy gaming technology at the trade show booth to make it a fun conversation between the visitors and your brand. The takeaway for exhibitors here is to make prospective decision makers realize the value that they shall be creating for their organizations by buying or hiring services and products from your brand.
 Leverage Touch Screen to Distribute Downloadable Content
Let us remember that trade shows are about distributing information and augmenting customers' learning. In addition to the product or service itself, your visitors might be interested in accessing content like user manuals, maintenance manuals, white papers and technical documents.
Why not deploy touch screen trade show display rentals and ask visitors to share their contact details, and in return give them a downloadable link for the content? They will go back happier than you can think.
 Install 3D LED Machines to Augment Advertising and Visual Effects
If your brand has a small budget and is unwilling to experiment with outlay heavy items, try using 3D LED machines to reinvent brand story telling.
These rechargeable and hand held devices can also be wall mounted to give visitors a surreal visual experience through 3D LED imagery. It can be a great way to depict a solution, brand logo, mascot or anything tangible for greater memory retention.
The key take away points to be remembered before attending trade shows in Orlando are as follows. First, don't think costs, but value at trade shows in Orlando. Second, if participating with a small budget, look to innovate continuously for the Orlando crowd.
Third, Orlando is a great holiday destination. Therefore focus on combining information, communication and entertainment in the brand content across trade show displays.