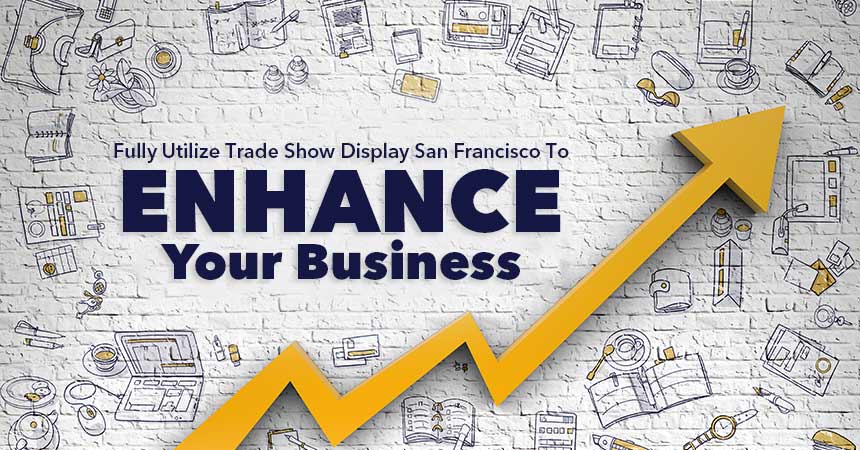 Fully Utilize Trade Show Display San Francisco To Enhance Your Business
There's nothing like an industry trade show to help companies drum up business and grow their customer list. At these events, brands can choose to launch new products, forge long-lasting partnerships and showcase their offerings for all to see.
There are a number of shows that take place throughout the year, but it's important for organizations to choose the right show for their needs. Luckily, you can almost never go wrong with an event in San Francisco. Surrounded by the Pacific Ocean and known for its iconic Golden Gate Bridge, this Northern Californian city is a bustling economic hub.
If you've signed up for a show in the Golden City, then you're in luck. We're going to give you a few expert tips and tricks that will help you use your trade show display in San Francisco to enhance your business and meet all your goals.
1. Identify Your Audience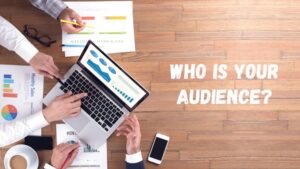 Whether you've exhibited at a show in the city before or not, it's crucial that you take a long, hard look at the guest list before you even start planning your strategy for the event.
Typically, the show's organizer will be able to provide you with some information on who has attended the show in the past and what they've looked for. Use this information to your advantage.
If the show is popular amongst company decision-makers, then it's imperative that you direct your strategy towards them. On the other hand, if you're expecting more middle-management employees, make sure that you have enough marketing material to share with them and their bosses.
Understanding who your audience will be can also help you come up with a solid and achievable goal for the event.
2. Outline Your Goals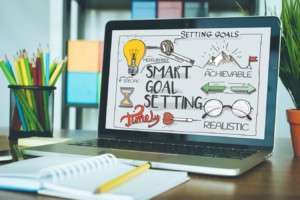 Ask yourself a simple question – why are you participating in this trade show? You may be taking part to gather new leads, to sell more products, or to get your name firmly established in the minds of potential customers.
Whatever your main goal is, ensure that you write it down. Your trade show objective will dictate what your booth should look like and who you engage with during the event.
Every decision that you make should be geared towards helping you achieve your goal. Of course, while you're setting goals, it's a good idea to use the SMART principle. Try and ensure that your goals are Specific, Measurable, Achievable, Realistic and Timely.
3. Design With Creativity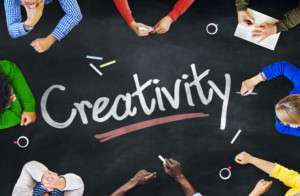 Now that you've made the decision to participate in a particular trade show and have listed out your goals, it's time to get started on the display.
Your trade show booth will speak volumes about your brand and what you stand for, which is why it's of utmost importance that you get the design absolutely spot on. Start by understanding how much space you need.
Will a 10×10 booth be enough for you, or would you prefer a 10×20 or a 30×30? Once you've finalized the booth size, it's time to think about the colors you will use, the kind of message you will showcase, and the way you will display your products.
Typically, using colors that follow your brand's logo and guidelines will work best, since they will ensure that attendees will remember your brand long after the show is over.
If you want to have a typed out message on display, make sure it's at eye level, or it won't be seen. You could also use repeating product walls to create a booth that is aesthetically-pleasing and draws in large crowds.
In today's competitive market, it is also a good idea to use technology to enhance the overall look and feel of your booth. Using video walls, virtual assistants and large touchscreens are some of the easiest ways in which you can incorporate tech into your display.
4. Build An Extraordinary Booth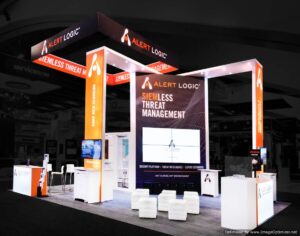 Once you've settled on your booth's layout and design, it's time to build the actual display. Remember, your aim here is to enhance your business by drawing in crowds, gathering more leads and converting quality leads into customers.
So, you need to ensure that your booth is built to stand out. Innovative lighting and a wide variety of materials will help you achieve the best results. In fact, black-lit fabric walls have become quite trendy on the trade show circuit.
You should also consider using the space above your booth instead of letting it go to waste. You can use a large neon arrow to show people where to find you, or simply hang branding material to tell people more about your company. Hanging displays will also make your booth appear taller and bigger, which is a big plus on the show floor.
If you want to do something completely out of the box, you can convert your entire booth into a large prop or turn an old vehicle into your booth. Both these ideas may require considerable resources, but when they're done well, they're sure to draw in the largest crowds at any event.
5. Provide Users With An Experience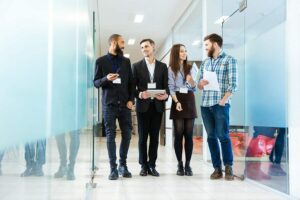 To really boost your business and wow visitors at your next trade show in San Francisco, you need to focus on providing attendees with an experience. Give them the unique opportunity to tour your warehouse or visit your office without ever leaving the venue with the help of VR headsets.
Real estate developers especially can make use of this by giving people a quick look at upcoming properties they are developing. Another interesting way to boost interactions with potential clients is by hosting games and events at your booth. Everything from a live demo of how your products work to raffle draws and quizzes about the industry will draw in large crowds.
If you have the means to, you could even create a treasure hunt at the event with the help of augmented reality. As long as you're giving users a chance to experience what you bring to the table, you're well on your way to securing long-term customers.
6. Select Staff Carefully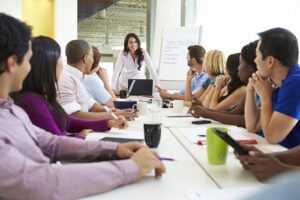 If you've ever attended a trade show before, we're sure you've noticed how the staff at a booth could make or break an attendee's entire experience. So, it's vital that you choose the perfect team to man your trade show display in San Francisco.
Your staff should be willing to go out into the aisles and talk to people about your brand and what you're doing. Make sure your team is large enough to deal with high traffic at the booth, but not so big that they crowd the booth and make people feel overwhelmed.
Instead of boring suits, see if you can stitch colorful uniforms for your team to wear. This will differentiate them on the show floor and make them easy to spot.
7. Go Green
In a world where climate change is dictating most of the choices we make on both a personal and professional level, it's important to bring a little eco-friendliness to the trade show floor.
Remember, people are likely to look your booth over if you can't offer them a compelling reason to stick around and chat.
By focusing on what you and your brand are doing for the environment, you're sure to make heads turn and create a real buzz at the venue.
Even if your policies aren't enough to garner the kind of attention you're hoping for, you could use recycled materials to build your trade show display or hand out reusable canvas bags and metal straws as giveaways to show that you're committed to making the world a better place.
If you have a really tight budget, a live wall will also show people that you're serious about doing what you can to take care of the planet.
8. Follow Up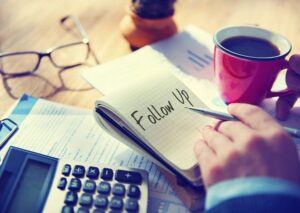 At the end of the day, a trade show can only help you enhance your business a little – the rest is up to you. Once the event is over and you've gathered all your leads, it's up to you to reach out to people and follow up with them. Ideally, you should follow up with leads within a week of the show.
This is because your potential customer is likely to remember you more quickly if the event is still fresh in his or her mind. The longer you wait to contact leads, the less likely you are to convert them into customers.
A trade show is an important tool in your marketing arsenal, so it's important to use it wisely. By following these important tips, you will be able to make the most of your trade show display in San Francisco and boost your business!