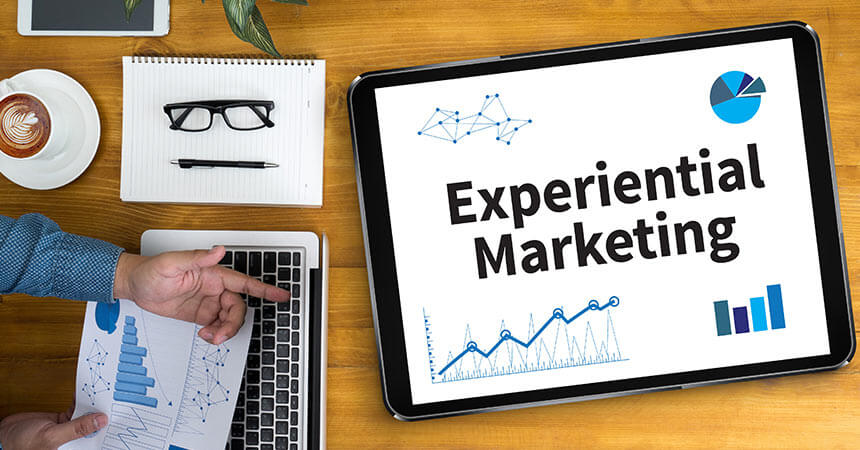 How Experiential Marketing Can Work in Tandem with Your Trade Show Booth Design
How Experiential Marketing Can Work in Tandem with Your Trade Show Booth Design
If you have an upcoming trade show or industry event, you may be curious about how you can apply your favorite marketing strategies to the expo scope.
In recent years, experiential marketing has been the chosen strategy of many brands across the world. Executives love its ability to boost sales, and consumers love it because it's fun and entertaining.
The essence of experiential marketing is in its very name: this strategy relies on creating an experience for the consumer. In the scope of a trade show or expo, it's an exciting opportunity to make your brand larger than life and carve an unforgettable experience into your prospects' minds.
Allow Your Prospects to Experience your Brand's Mission, not Only your Product
Coming up with an effective and creative marketing campaign is a hefty challenge, but also a process to enjoy. It gives your team a new chance to hone in on your branding, values, and mission.
It's time to think outside the box! If your marketing crew can't decide what experience to design for your upcoming trade show, think about what your brand mission is, and what you'd like to convey to your prospective customers. Create an experience around that idea, as opposed to a physical sample or trial of your wares.
Need a little inspiration? Here are a few examples to get your creative juices flowing:
Make it Personal
Try asking your prospects a question, or asking them to design something in a way that they prefer. So, if your company manufactures mattresses, your mission might be to create a comfortable space for people to relax.
To create an experience around this mission, you could invite attendees to not only sit down on an enticing sample bed, but also record a personal video where they talk about what comfort means to them or even have them design their dream bedroom.
Offer Incentive
To encourage more people to participate in your interactive campaign, you could offer a prize or giveaway. For the above strategy, you could ask consumers to post their videos on social media to enter a contest.
The consumer who makes the "best" video wins a prize, like having their dream bedroom created for them (or at least they win a free bed.)
Keep it on Brand.
Throughout this entire campaign, it's important that your branding is always loud and clear, even if your product isn't in the spotlight.
Partner with Another Brand for a Curated Experience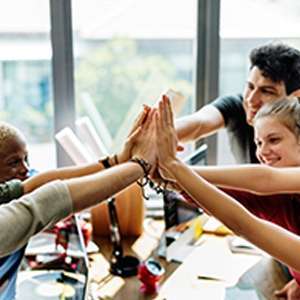 Viewing all other brands as competitors can be a dangerous mistake. Oftentimes, partnering up with another company, or even co-branding for a particular event can be an incredibly valuable way to generate new leads, bring awareness of your brand to a new demographic, and create unique experiences for the consumer.
When it comes to partnering or co-branding, your companies don't have to be similar, or even in the same industry. Again, it really comes down to aligning values and brand missions.
By reaching out of your industrial boundaries, you are opening up your prospect pool—and potentially making valuable connections for the future.
If you represent, say, a budgeting app, it might not immediately strike you to partner up with an RV rental company. However, once your two companies co-brand to create a "road trip budget planner," it suddenly makes perfect sense.
Use Data for Some Fun
Take a page out of Spotify's books. In their (now quite well-known) "Wrapped" campaign,  they've used their own data research to create humorous—and relatable—-end-of-year ads.
Perhaps you've seen them at your local transit station? These larger-than-life posters refer to real-life playlists and other data collected by Spotify to make culturally relevant jokes.
This tactic can be translated to your trade show marketing campaign, even if your brand isn't as internationally known as Spotify.
If you saw that your sales surged after a certain public event or holiday, work with that. If statistics show that your product is being used at certain times of the day, perhaps your marketing can revolve around these findings. Data is beautiful—use it to curate an experience for your prospects.
Use Setting to Your Advantage
People travel from all over the country, or even the world, to attend some trade shows. For these people, their entire experience is colored by the fact that they're in a new city or place, sometimes even for the first time.
This is definitely something your brand can work with. Use the location or your trade show to frame your marketing campaign for the event— it will result in a unique experience for your consumers, which can lead to more leads and sales for your business.
Here's an idea: use your new location as an opportunity to partner with a well-known local brand. It's a great way to work with companies that you might not normally interact with, which helps to expand your potential client base to a new group of people.
For example, if you represent an app, you could work with a local group, like a coffee shop who can offer a discount to anyone with your software on their phone. This encourages out of town visitors to try some nearby establishments, and locals to download your app!
Remember: We're in the Digital Era
It's 2019, and our world is changing.
By handing out leaflets and business cards as your main marketing strategy, you might end up with disappointing a trade show experience.
Not only is this tactic far from eco-friendly—a big turn-off to many consumers—it can be insignificant at best, or at worst it can be cumbersome to your prospects. After all, who wants to clutch a piece of paper all day when you're visiting and interacting with more creative booths?
As a result, a brand that relies on this type of trade show marketing might leave their expo city feeling letdown, and wondering if they wasted their time and money. This can easily be avoided—just keep up with the times!
Even if your brand isn't a part of the digital space, your trade show booth can and should still utilize modern technology. It's the only way to stand out among your competitors.
If you're thinking this means a sudden increase in budget, don't call in the accounts team just yet. There are plenty of ways to incorporate digital tech into your trade show booth display without breaking the bank:
Instead of printed signs and posters, try using touchscreens. This can be on fixed tablets or monitors, and provide plenty of opportunities for you to give your prospects an interactive experience.
By using augmented reality, you can create a branded selfie filter. This is a great way to encourage engagement on social media. Create a special #hashtag and invite passersby to play with tablets tricked out with your custom filter. Encourage them to post their pictures, tag your business (as well as the trade show, if they have a handle) and use your branded hashtag.
Always Work Within Your Budget
If we learned anything from those Fyre documentaries, it's to work within your means. Their festival was a flop because they sold an experience to people that they couldn't actually produce.
Experiential marketing only works if you can follow through with your intentions, so don't bite off more than you can chew.  It helps to work with a trade show professional to ensure that your budget is aligned with your expectations and goals for your upcoming show.
For a seamless trade show experience, get in touch with our team at Exponents. With over 35 years of experience in the expo business, we're pros on creating a memorable trade show display that meets all your marketing goals.
With dozens of booth sizes and layouts to choose between, and a plethora of exclusive services, from specialized graphic production to dedicated project management, Exponents is here to ensure that your next trade show on budget, on time, and on point.
Have a few ideas in mind? Get in touch with our team today and let's get to work on turning your brief into a reality.