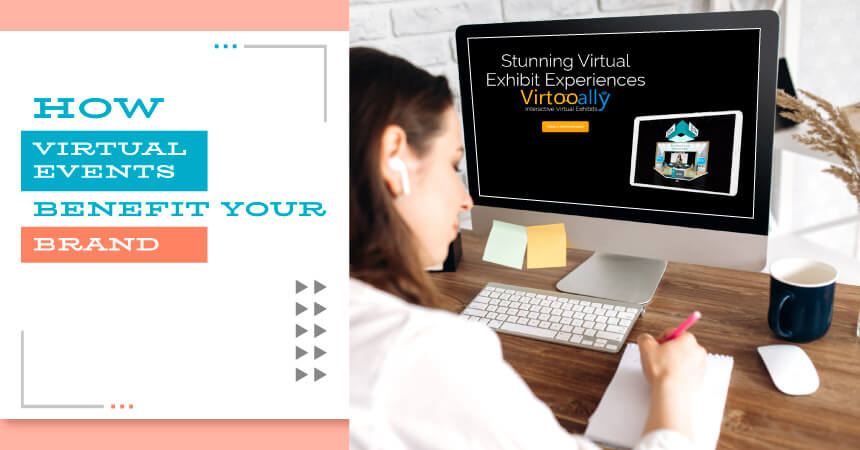 How Virtual Events Benefit Your Brand
How Virtual Events Benefit your Brand
There are several reasons to run virtual events and exhibits. And, with advances in digital technology, running a hybrid between virtual and live events is easy to pull off. Live, in-person events are still important. The natural cadence of face to face conversation still remains a positive factor for good networking.
However, virtual events can provide your brand with interesting benefits. Here are nine of them to consider:
1. Quick Set-Up
Whether you are looking to set up a conference, a trade show event, workshop or a seminar. These events can be done virtually. You get access to a host of digital marketing tools to help you promote your virtual events without the physical tedium of storage, transportation, assembly, and disassembly. Which not only saves time and energy but also reduces overhead expenses.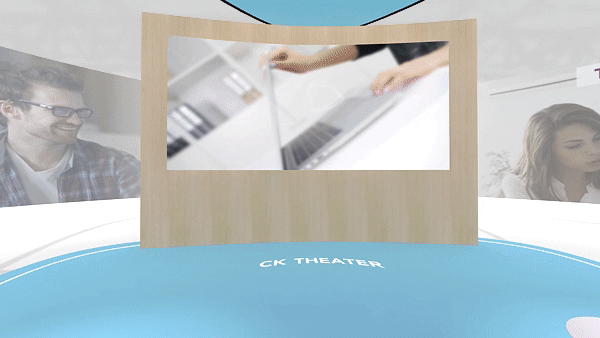 2. Evergreen Content
After a live event is over, it's difficult for exhibitors, organizers and visitors to roll back. This is one of the most useful aspects of running a virtual event. As long as the website and the hosting server exists, your event still lives on. Every panel discussion, presentation, and interview is archived and can be accessed online. People can go back and access a specific session after the event.
3. Post-Event Marketing
Want to pull out an interesting moment from the event for marketing? You can access that data on-demand. Since virtual events are recorded, you can pull out a session for promoting your brand after the show. You can even take clips and turn them into a collage for your social media pages.  Or create a highlight reel of the last event to promote the next one. Your marketing team can also create long-form pieces for branding, without worrying about getting the facts wrong.
4. Hire Diverse Speakers
You can hire speakers from around the world since your speakers are not geographically restricted. They only need to have access to a camera and microphone to participate. With a virtual conference, your guest list opens up to include speakers, that would have been out of reach, due to travel costs and location. This diversity is a unique element that makes more members of your audience feel included and makes your virtual conference feel more engaging.
5. Promote Through Social Media
Sharing the details of your virtual event is also easier online. You can post and share information about your event through Facebook, LinkedIn, Instagram stories, Slideshare, and Snapchat. And as you already know all these platforms are virtually free. You don't need to print fliers, send out emails, or call prospects. All you have to do is have an interesting video, image or slideshow to hook audiences and guide them to your landing page.
6. Easy To Opt-In
A virtual trade show booth exhibit doesn't only reduce cost. It's also easier for participants from around the world to join in. A virtual booth allows you access to visitors from around the world. None of them are going to be geographically-challenged to get to your virtual booth. In a few clicks or swipes visitors will be able to visit your booth. This translates into a larger pool of prospects for your brand. And the best part, you get to access visitor data that lets you know exactly how your virtual trade show booth exhibit is performing.
7. Data And Analysis
With virtual events, it is easier to see the numbers and make improvements. Since dozens of metrics are tracked are readily available, some of which include view count, likes, users live, bounce rates. Virtual events and exhibits can also include polls during a live stream or video session to get feedback from audiences on the fly. It's also easier to include feedback in between sessions, in the form of a thumbs-up or thumb-ups down.
8. Easy Gamification
Its implementation and effectiveness is much easier with a virtual trade show booth exhibit. With a web interface, it becomes easier to gamify the user's experience. Awarding points and keeping track of games such as spin the wheel, lucky draws is easy, since most of it can be automated. For show organizers, they can encourage their audience to visit more virtual booths with a point system. Awarding prizes for attendees who cross a certain target.
9. Audience Engagement
With a virtual event, visitors can engage in multiple conversations and activities despite differences in location. Chat boxes next to live events and seminars let audiences talk to each other. Discussions forums built through Slack or Discord let audiences interact privately and make new contacts. By using polls during the event you can keep visitors engaged as they watch your event.