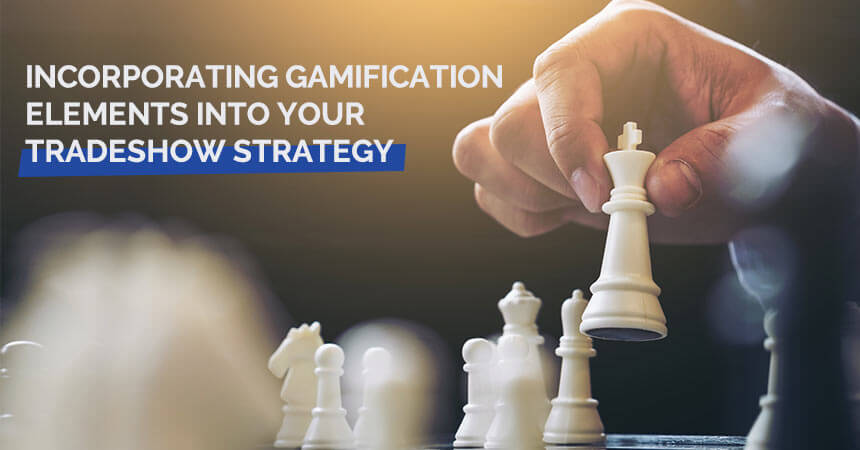 Incorporating gamification elements into your tradeshow strategy
Gamification plays an important role in holding a person's interest in an activity. People love contests – something about them brings out the competitive element in them.
They also love to play fun games, so having a game at your booth is a surefire way to get someone to want to spend some time at your booth. Here are some ideas for gamification elements that you can introduce in your tradeshow booth to get noticed by your visitors:
Lucky draw: A lucky draw may seem like a simple enough idea to implement and it can be made fun if you know what you are doing. One way of conducting a lucky draw can be to have people drop their business card into a bowl and have a drawing of a lucky winner every day or every hour or so.You could also digitize this somewhat by having people text their details to a mobile number you have set up just for this purpose and then call out lucky winners every hour. The persons could respond in answer to a question so that you can add that extra bit of gamification to the contest.
Guessing games: Guessing games can also have people put their thinking hats on. You can have people guess the number of objects in a particular container, or you could have them guess what is inside a box, etc. The person who gets it right can be given a prize at the end of the day. This helps to increase interactivity between people and your booth staff, giving you a better way to interact with participants.
Quiz: A quiz is another good way to get people to think about your brand. You can ask them questions connected to your brand and then have them figure out if they know the answer. You could even provide clues around your trade show booth to make it more fun. These quizzes are best conducted by a member of your staff who walks around the exhibition hall so that winners are sent back to your booth for more information and to collect their prize.
Spin the wheel: Spinning the wheel of good fortune is always fun. Why not tie each of the wheel segments back to a different prize so people can see if they are lucky? You can have people give you your business card whenever they participate so that you can follow up with them after the event.
Hashtag competition: A hashtag competition can be conducted on social media during the day of the tradeshow. This can help to create buzz about the event while giving people who engage a chance to win prizes. You can have people who participate visit your booth and get discounts or other giveaways.
Video games: Computer games can be a good idea if you have this connected to your industry in some way. You can have people play a short game and then give the winner a prize. This gives people a break and also helps you to attract video game enthusiasts to your booth. Remember to have the right technology for a set up like this one. You could also set up video games like a casino or arcade if you want to go down that route.
Photo booth: Everybody loves taking selfies, so you can designate a part of your booth for their pictures to be taken. You can have props and your logo featured prominently in this area. You can further gamify this by asking people to hashtag it to a particular topic or to tag your company in it for a chance to win a prize for the best picture.
These are only some ideas of games you could use in your tradeshow booth. Always remember that the kind of game you choose should be based on your target demographic. Think about what they are likely to prefer and design your game according to that.