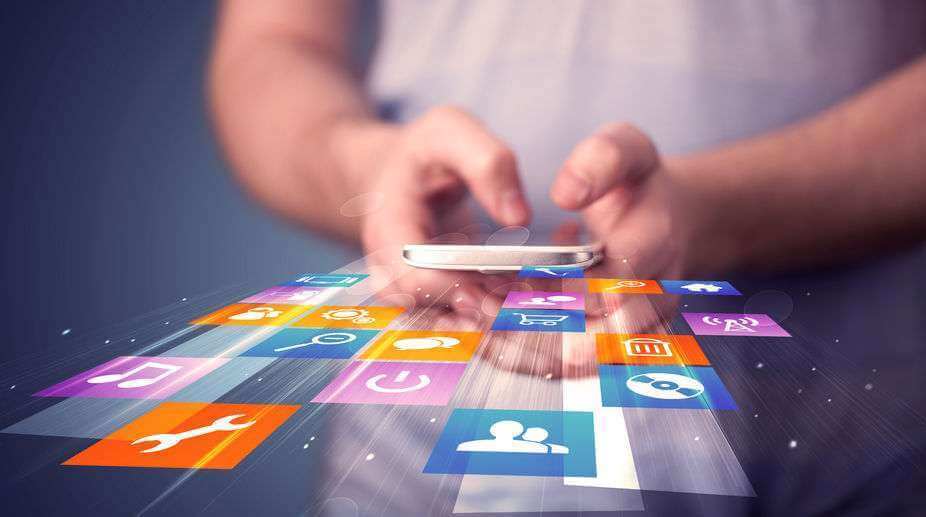 Applications That Make Trade Show Management Easy
Applications That Make Trade Show Management Easy
Going back some years, the only we used phones for was to make calls. Some years down the line and the world has been revolutionized by smartphones that are more powerful than the computer that sent man to the moon. With the advent of smartphones, we can use our mobile devices to do a lot of things in trade show rental display management.
There are even applications you specifically tailored for trade shows booth management. If you are interested in making your exhibit booth management easier, then you should consider using any of these applications.
Quick Tap Survey
This application is already popular as a survey app. Although it can be used for a lot of other things like market research scenario or data capture, it is best utilized for gathering leads at your exhibition.
One unique thing about this app is that you can use it while you are offline. This comes in handy when you are in a conference booth rentals without free Wi-Fi. The app is quite easy to use as it has large buttons and you can easily swipe through. To use the app, you can either hand the iPad to an attendee or you can create a kiosk experience.
This app also allows you to assign values to survey answers. This way, you can easily qualify conference booth leads and analyze data when the show is over.
This app has free and paid plans. The free plan allows you to use 1 device, carry out one survey and get 50 responses. The paid plan is divided into basic, advanced and expert for $19, $49, $99 respectively. With the paid plans, you have access to surveys and responses. There is also a discount for each device that you add to the account.
iCapture
iCapture is also an application that you can use to capture leads. What makes this app different is that you can edit the interface of the app to fit your brand image. This app is also available offline like Quick Tap Survey.
You can also use the application to get contact information for building an email list. If you decide to tow this line, you can easily forward the information to email marketing services like Constant Contact and Mailchimp.
You can use the questions that come pre-loaded with the app or you create custom survey questions. The app also allows you to send automatic emails to the conference booth people that took your survey. This affords you the opportunity to send a quick Thank You to your leads.
CamCard
If you want to stick to using the classical business card for getting contact information, then CamCard is for you. With this application you can easily scan the business card of your prospects to get the required information.
The app is not just a scanner, it allows you to add notes to the information to remind you of what you discussed with the prospects. You can even set a reminder to call the prospect at a later date.
You can sync the information you get from this app across devices, by QR code, email or even social media. You also have access to the photo, just in case the app extracts the wrong information.
CamCard has both free and paid versions. The free version allows a single user to scan up to 200 business cards. The team plan allows 3 to 10 people to scan an unlimited number of cards, and it costs $5/month per user. If you want more advanced features, all you have to do is choose the business plan which costs 12/month per user.
ShowGo Mobile
In the midst of worrying about the organizing of the trade show exhibition, the last thing you want to be worried about is working out travel arrangements. Well, if you do nothing about it, you are going to have to worry about it.
Luckily, you can take care of this by using ShowGo Mobile. The app allows you to communicate with your team on the numerous traveling arrangements required for the show. You can easily get your mind off things like schedules, hotel arrangement, staffing and inventory.
Also, if there are any changes like canceled flights, the information would be seamlessly communicated to all team members without the need to make any call.
By using apps in your trade show management, you not only make your work easier, you tell prospects that your brand is one that is ready to adapt to changing conditions the world over.